Ariana Grande and Nicki Minaj Sex Up the 2016 AMAs With "Side to Side" Performance
Kevin Winter/Getty Images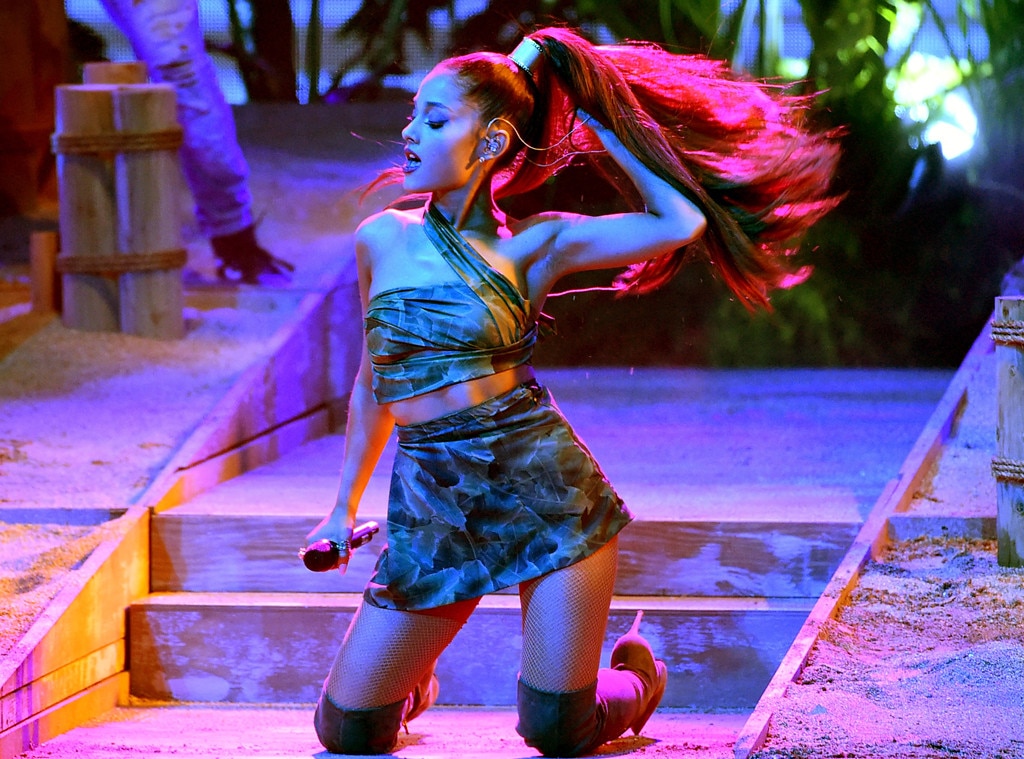 Kevin Winter/Getty Images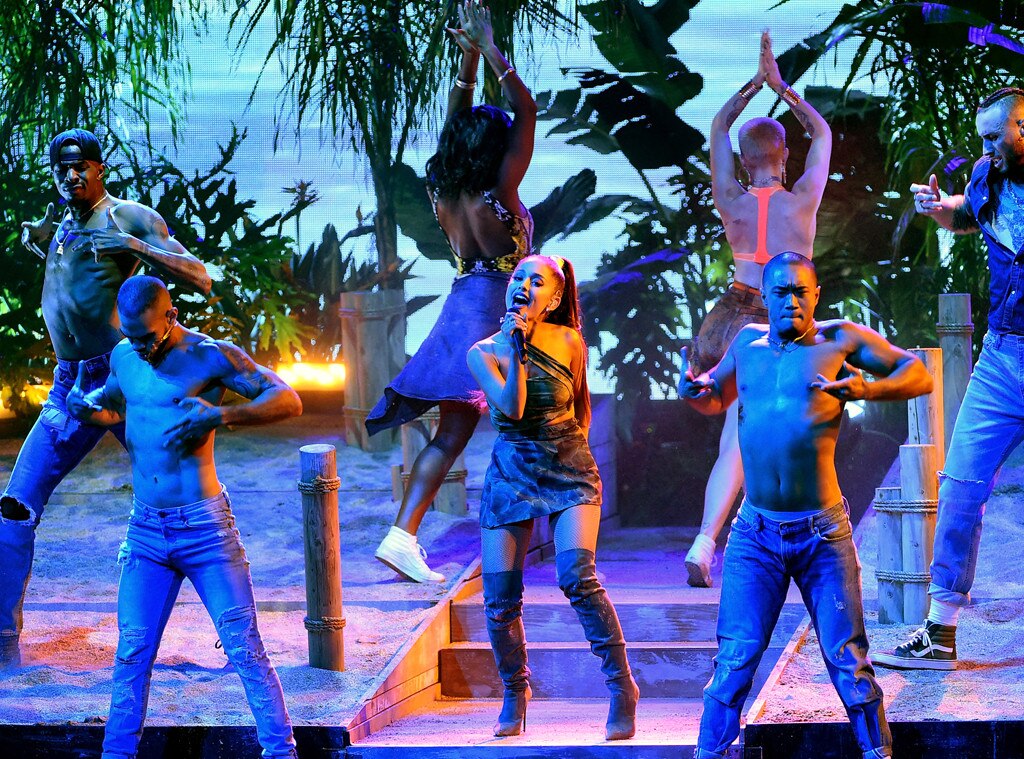 Kevin Winter/Getty Images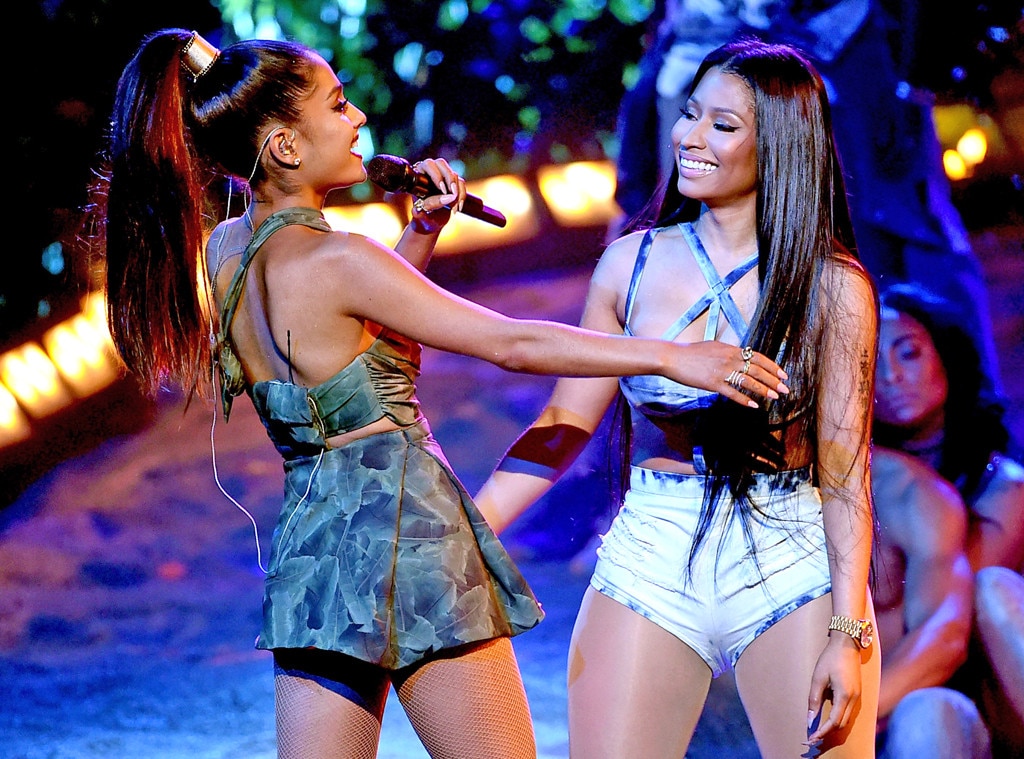 Kevin Winter/Getty Images
"Side to Side" appears on Grande's album Dangerous Woman and follows their previous collaborations "Bang Bang" (with Jessie J) and "Get on Your Knees." But "Side to Side" raised the most eyebrows, as Minaj raps, "This the new style with the fresh type of flow / Wrist icicle, ride dick bicycle / Come true yo, get you this type of blow / If you wanna Minaj, I got a tricycle."
"That whole song is about riding leading to soreness," Grande told MTV News in August. "'Ride dick bicycle' is the lyric, indeed." Days later, Lena Dunham was horrified after her boyfriend, musician Jack Antonoff, gave her the lyrical lowdown. "Jack just explained that the song Side to Side is about getting railed so hard you can't walk," Dunham tweeted. "SO MANY EMOTIONZ."
Grande responded to Dunham's tweet using only emojis.
Weeks later, Ellen DeGeneres talked to Grande about her MTV VMAs performance. "It was definitely tiring but I was like, 'You know what? It was worth it. I need to be on a bike.' I committed to it and stuck with it," Grande said. "I had the idea of the bike thing the first time I heard Nicki's verse." Pressed to explain what a "dick bicycle is," the pop star stumbled over her words. "You know…I don't actually know," she said. "I was on the bike, I sang and it happened."
"Side to Side" peaked at No. 6 on the Billboard Hot 100 charts.
Watch the Fashion Police 2016 American Music Awards special Monday, Nov. 21 at 8 p.m., only on E!
(Visited 33 times, 1 visits today)
About The Author
You might be interested in