Better Love Next Year: All the Big Celebrity Breakups in 2017, Including the Ones You Forgot About
While there are always new hookups, fairy-tale engagements and lavish weddings to get excited over, so too must love die a little bit each year.
It's important. Part of the circle of life, if you will. If one thing doesn't fade, how else to make room for something better to bloom in its place?
Time and again, we see relationships of all durations and levels of seriousness implode, be it after 10 months or 28 years. The reasons are endless ("irreconcilable differences," "irretrievably broken" and "still friends" cast a wide net). Some exes part ways as friends, while others may never speak again without the assistance of an attorney. 
But no matter the tenor of the breakup, no one ever has to feel that he or she is walking the split road alone. In fact, that road is positively littered with celebrities—some who will be rebounding tomorrow, while others are due for some restorative alone time.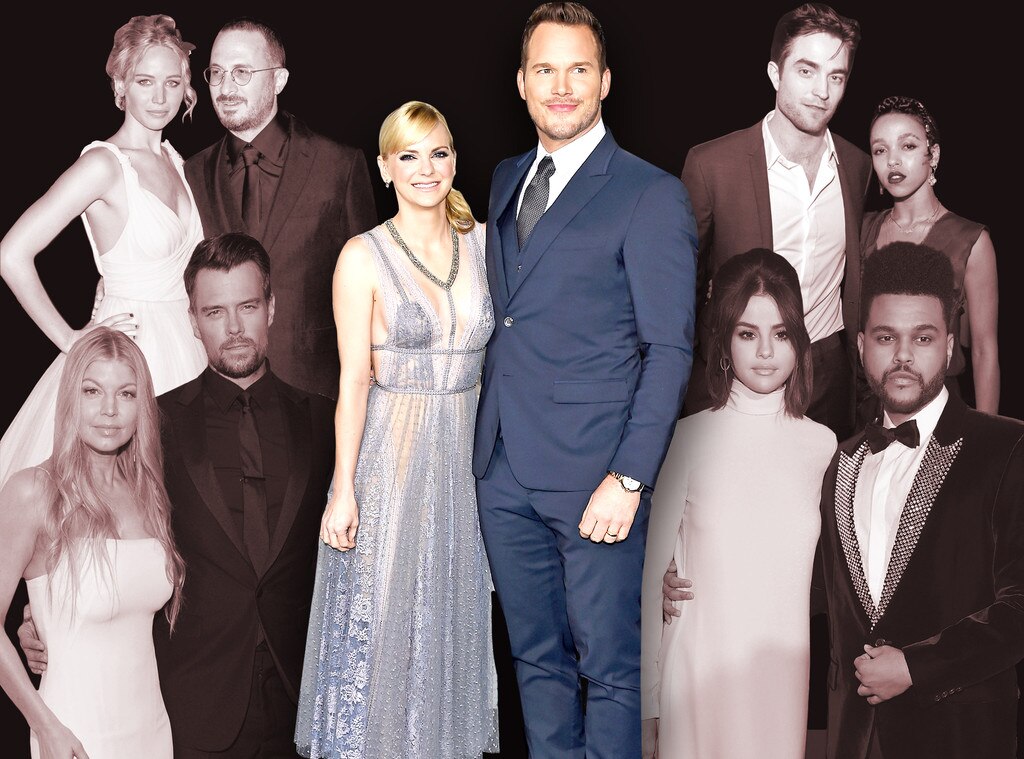 Getty Images; Melissa Herwitt / E! Illustration
There were rebounds that fizzled, long-time partnerships that dissolved, marriages that ended in a flurry of paperwork.
Ultimately, it's been a long year, and while we know you're still barely over Chris Pratt and Anna Faris splitting up, we bet you forgot about a lot of these breakups. So, it's time to pay our respects to the couples of yesteryear, so we can better appreciate all the new love that's waiting just around the corner in 2018.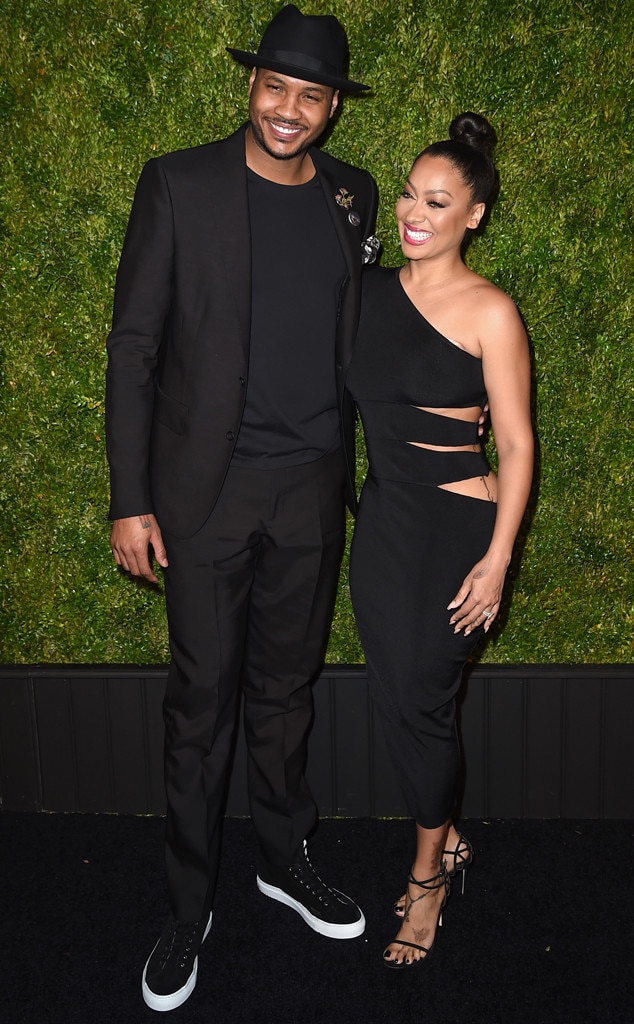 Nicholas Hunt/WireImage
Carmelo & La La Anthony

Before the Knicks traded Carmelo Anthony to Oklahoma City, his wife of seven years (and girlfriend for seven years before that) had already started reconsidering their marital contract. But the parents of 10-year-old son Kiyan haven't rushed into any more definitive step since their split was confirmed in April, with La La telling Latina this fall, "Only I know what's going on with my relationship and that's what matters to me, not what everybody else thinks."
But just as some doors close, others will open, and we bet we'll see more than a few of these celebs starring in stories about newfound love next year.
Don't miss E! News every weekday at 7 and 11 p.m.
(Visited 16 times, 1 visits today)
About The Author
You might be interested in