Liam Hemsworth Gets Serious Birthday Love From Miley Cyrus
Happy birthday, Liam!
Aussie star Liam Hemsworth got some serious love from his lady love Miley Cyrus on his 28th birthday.
The rockin' singer posted a sweet Instagram Story as well as an Instagram sharing her heart.
The fun-loving performer shared a post that had several photos of the longtime couple with the caption, "Happiest birthday to my very best friend on the entire planet! I [heart emoji] u!"
On her Instagram Story, the "Malibu" singer, who is in Australia with her hunky man, posted a colorful image that said, "Today is VERY special because it's someone VERY special's birthday!"
The wild child decorated the images in full Miley glory, complete with rainbow hearts, party hats, colorful balloons and a pink birthday cake.
Earlier in the week, E! News reported that the former Disney darling was having a blast with Liam and his fam Down Under.
"Miley has spent the last two weeks in Australia enjoying the summer weather with the Hemsworth family," a source told E! News. "They rang in the New Year at Chris Hemsworth's compound at a Burning Man themed party with Matt Damon and several friends. Everyone had elaborate costumes and went all out for it."
"Miley has a lot of fun with the Hemsworths and fits in very well," the insider shared. "The whole trip has been a very laid back beach vacation with lots of lunches and dinners out and just bumming around town. Miley really loves her time in Australia and it feels like a second home to her. She blends in with the locals and the casual beach vibe. It's similar to her life with Liam in Malibu that she cherishes so much."
Check out the couple's love story in photos…
Big Apple Love

Miley Cyrus and Liam Hemsworth go for a romantic dinner hand-in-hand at Dos Caminos in New York on May 18, 2017.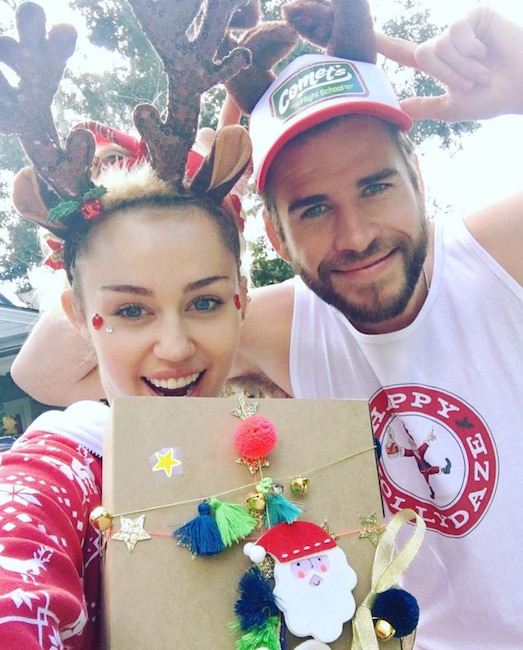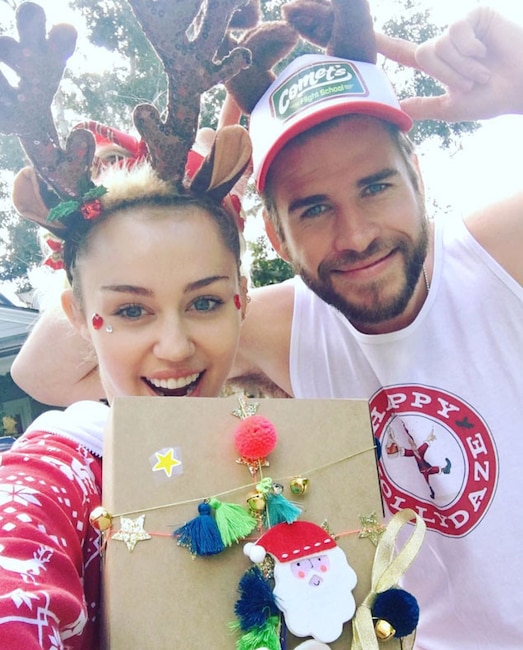 Instagram
Christmas Cuties

The festive pair did Christmas up right on Dec. 25, 2016.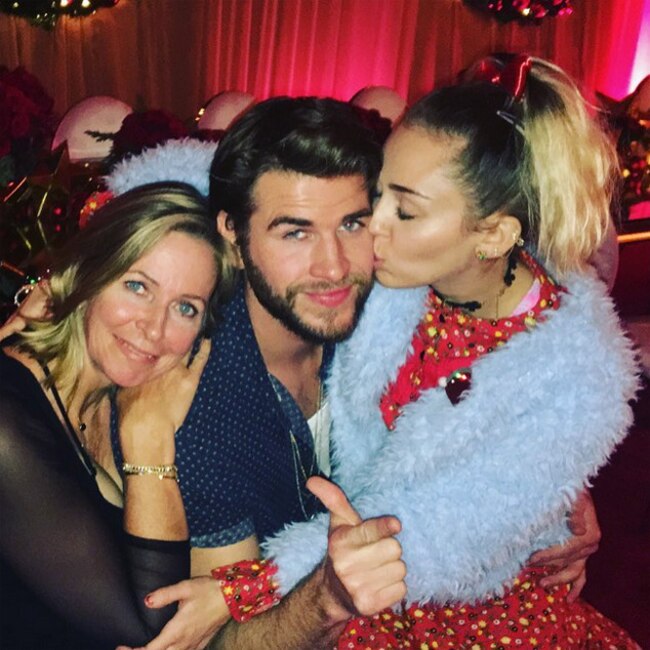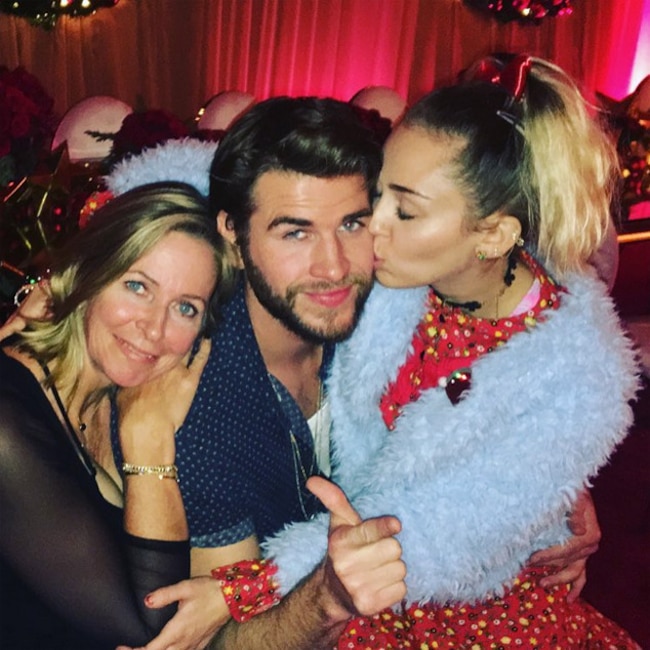 Instagram
Cozy Kids

Miley planted a smooch on her main man.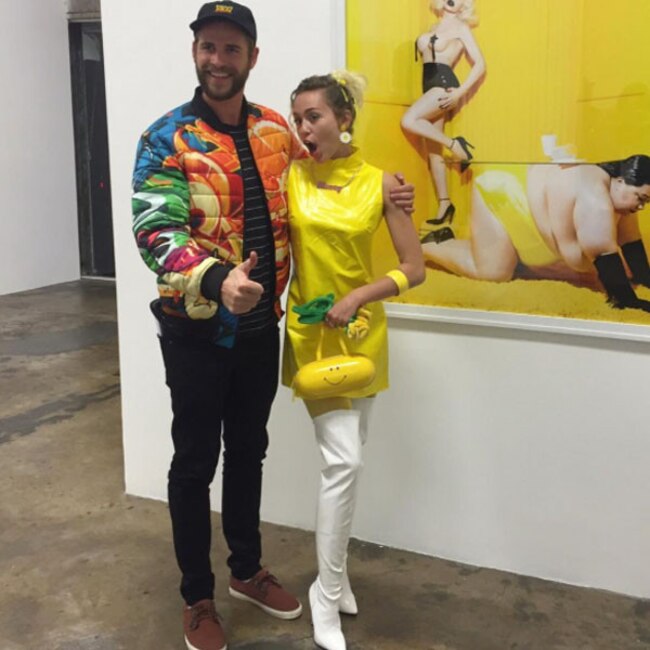 Instagram
Color Me Mine

The twosome go for colorful creations for a trip to a museum in 2016.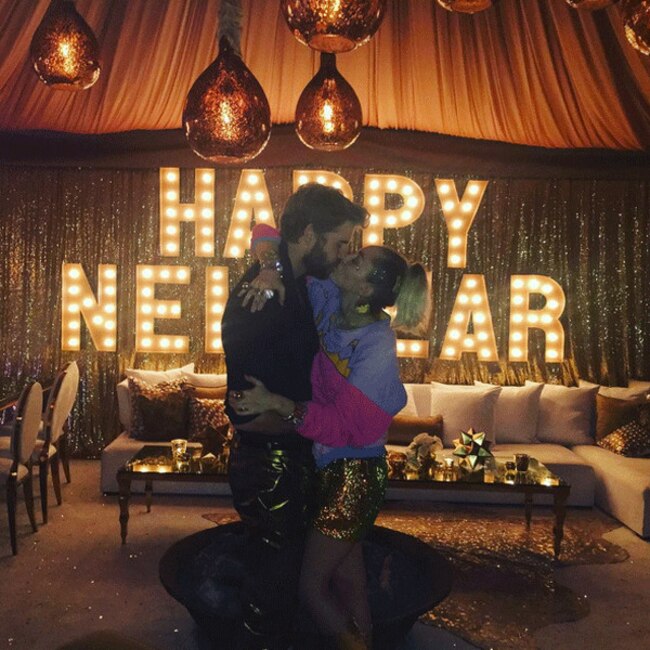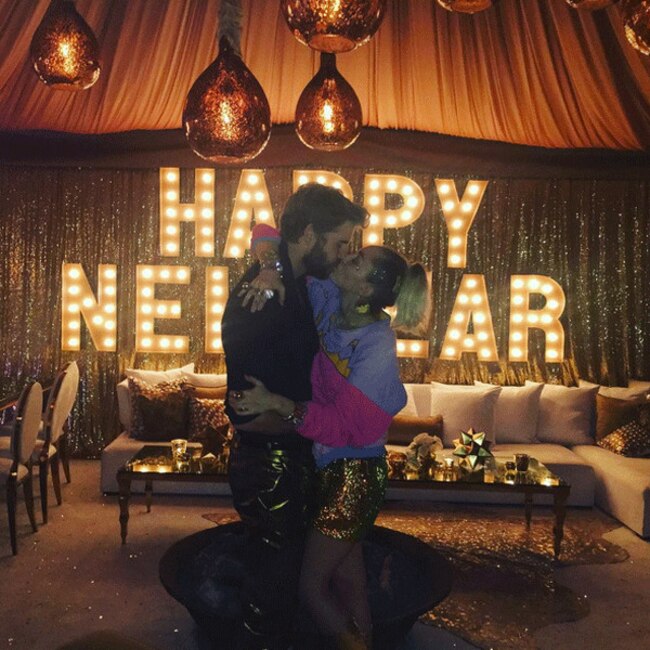 Instagram
Happy new Year

The duo spent their New Years Eve 2016 celebrating their love.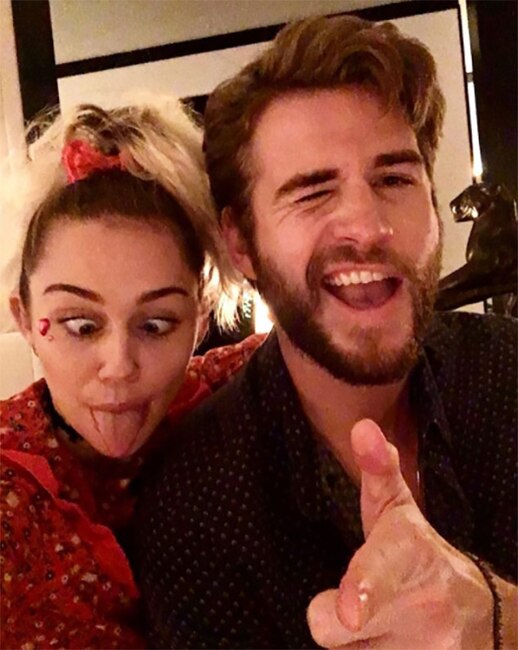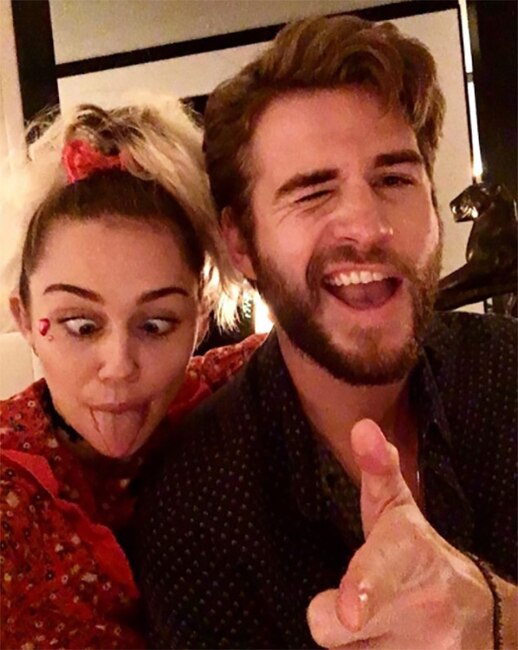 Instagram
Goofy Guys

The duo showed off their silly side in 2017.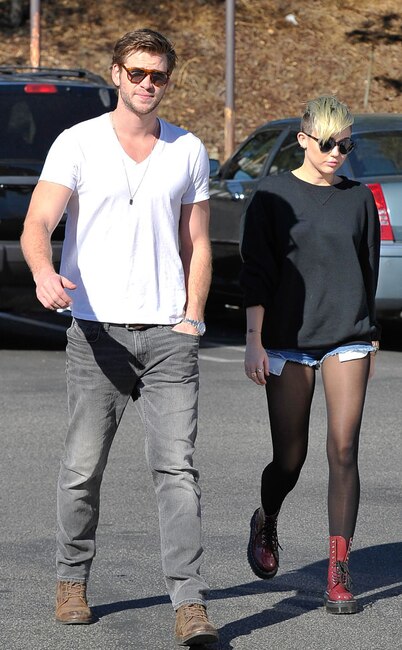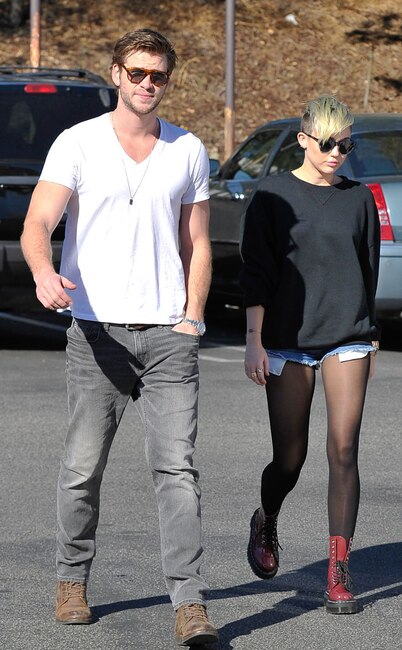 HotShots/AKM-GSI
Staying Cool in Controversy

The couple met up to grab coffee in L.A. amid rumors of relationship trouble back on Nov. 11, 2012.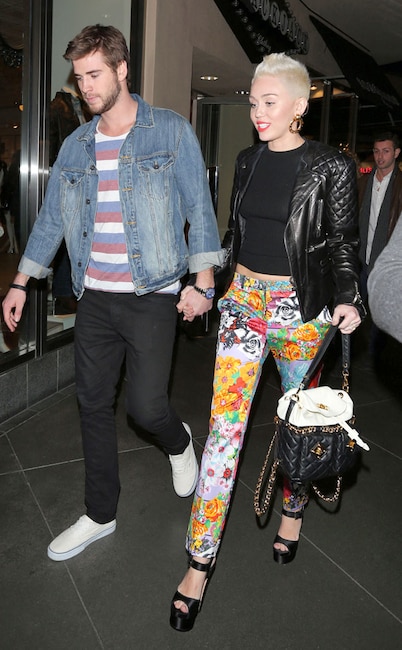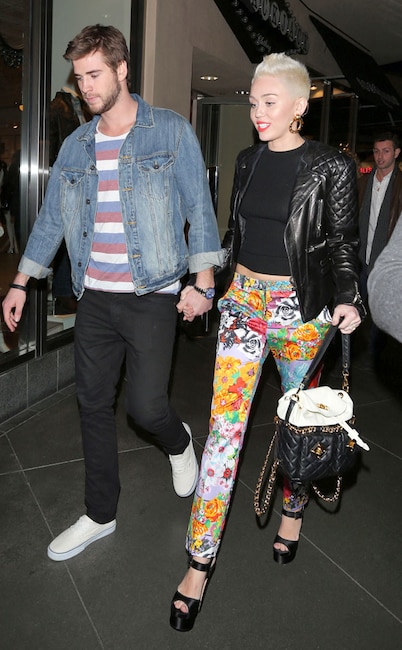 PacificCoastNews.com
Stepping Out in Style

The not-exactly-matching-but-equally-stylish couple arrive at Liam's little sister's 13th birthday party at a nightclub in Hollywood in 2013.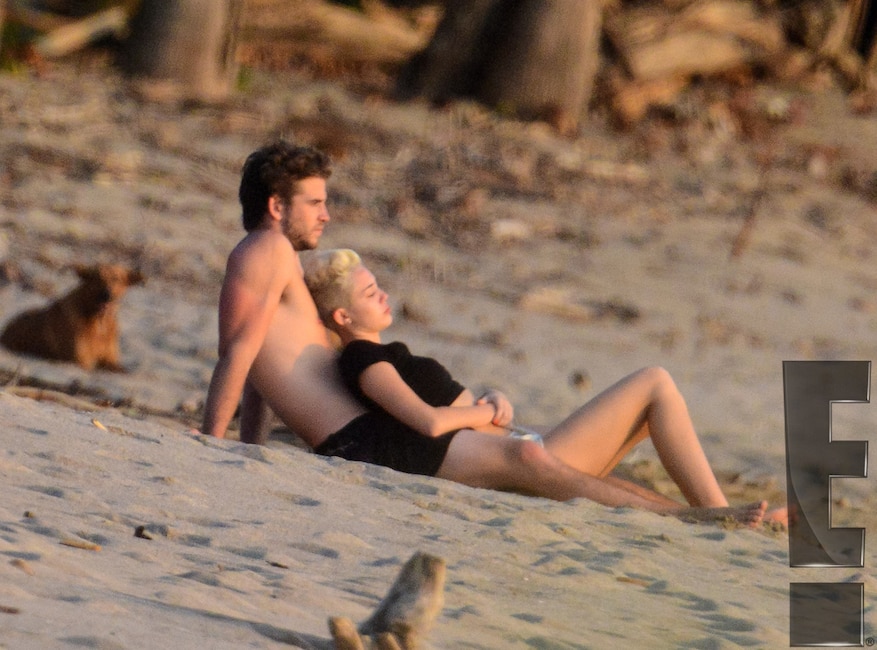 INFphoto.com
Cuddling in Costa Rica

The two shared a romantic, picturesque moment watching the sun set off the coast of Costa Rica on Jan. 17, 2012.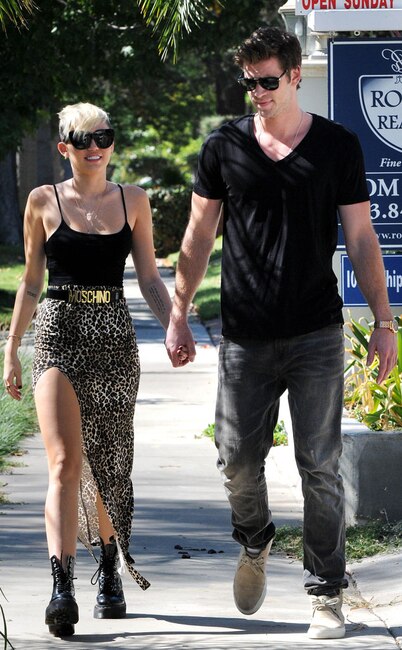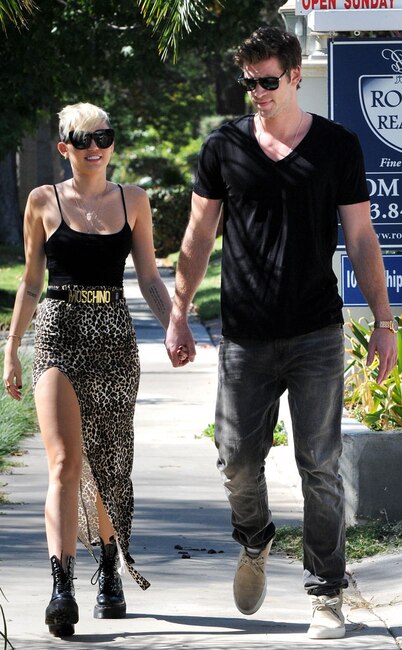 Dharma/INFphoto.com
Rock 'n' Stroll

Donning some edgy cuts back in the day, the matchy couple take a casual stroll in Los Angeles.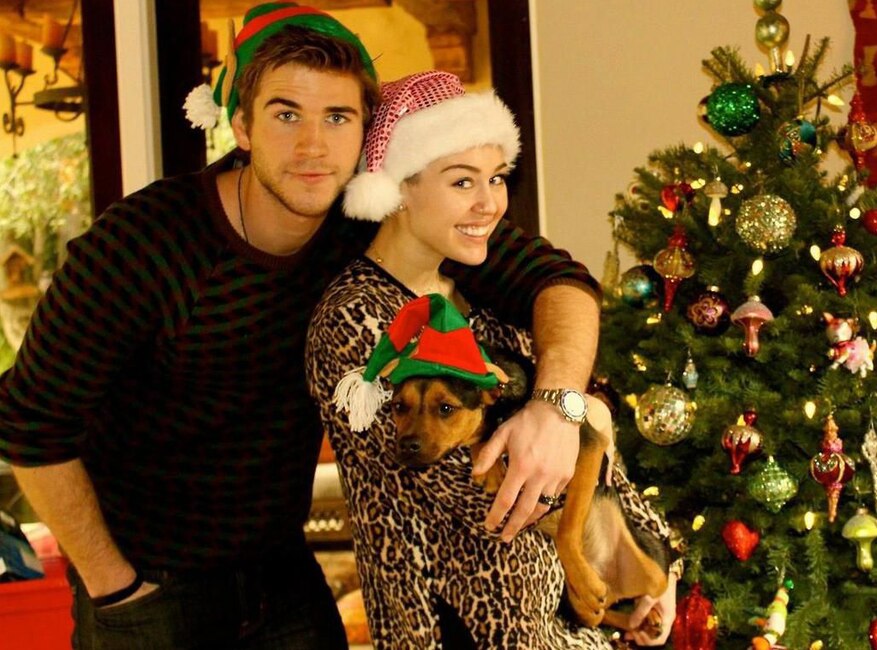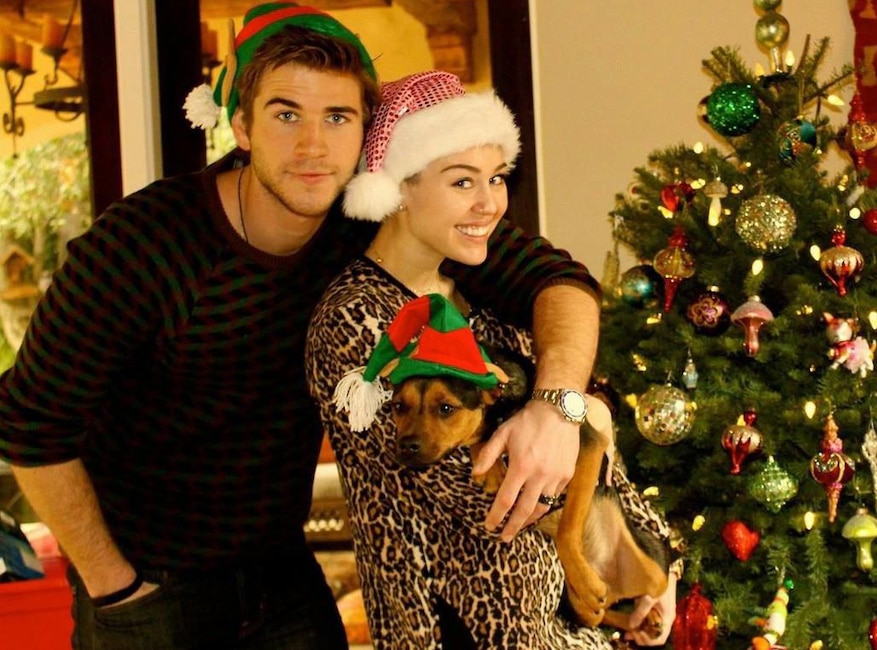 Pheed.com
Chrismas Card!

The two tweeted an adorable family Christmas photo with their pup.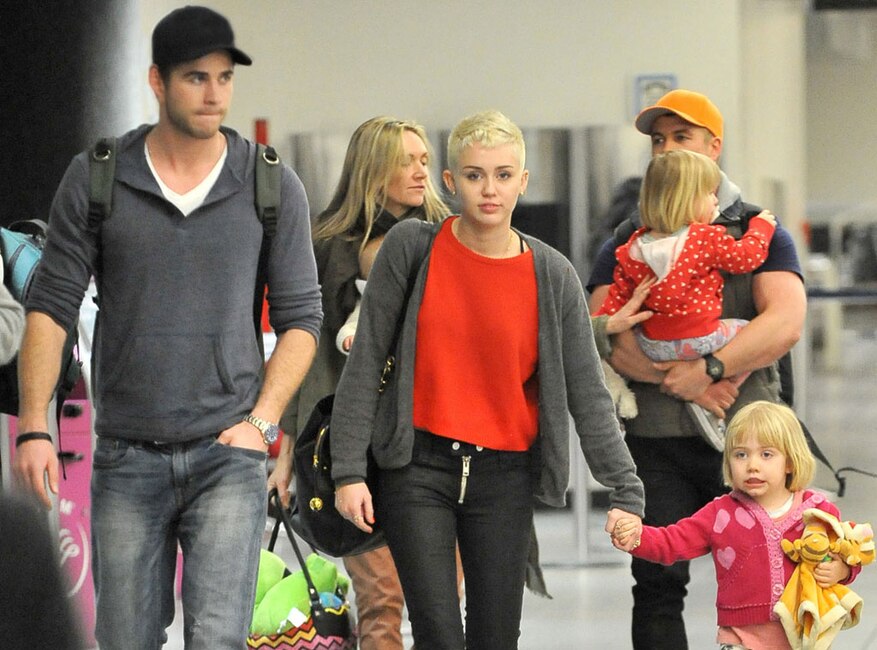 Pictorica/NPG.com
Jaunty Jet-Setters

Miley departs out of LAX Airport with Liam and his family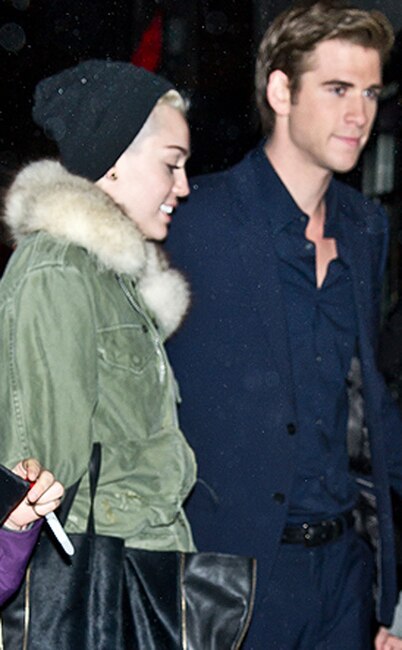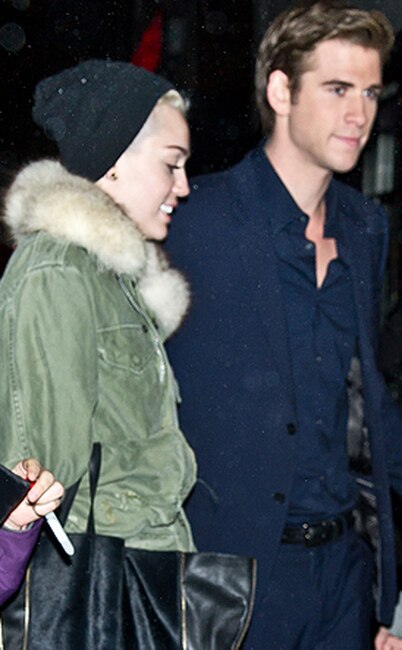 Gilbert Carrasquillo / Splash News
Reunited in Philly

Miley stopped to say hi to her boo while he was in the middle of shooting Paranoia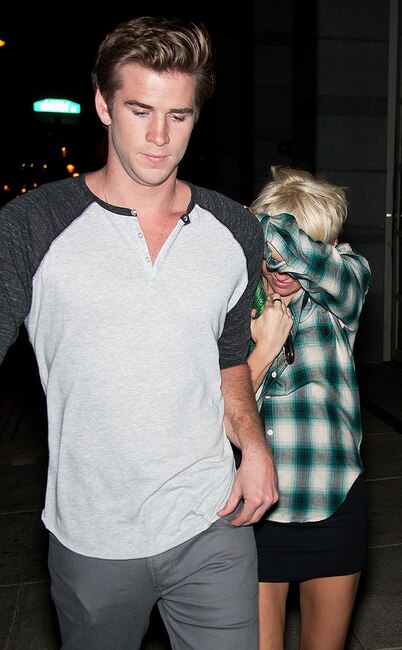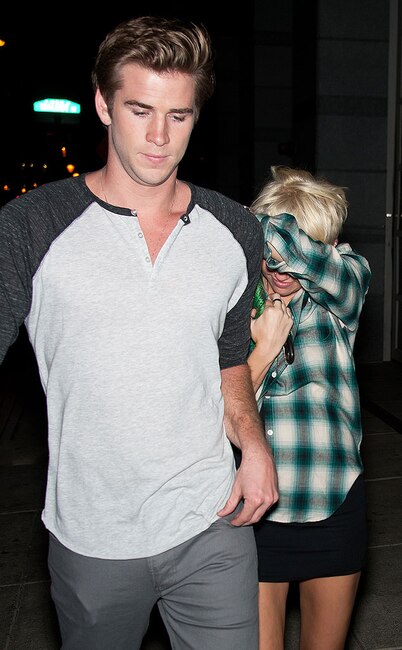 Ouzounova/Splash News
Photo Shy?

Usually a public pair, Miley tries to hide her new haircut from the paps.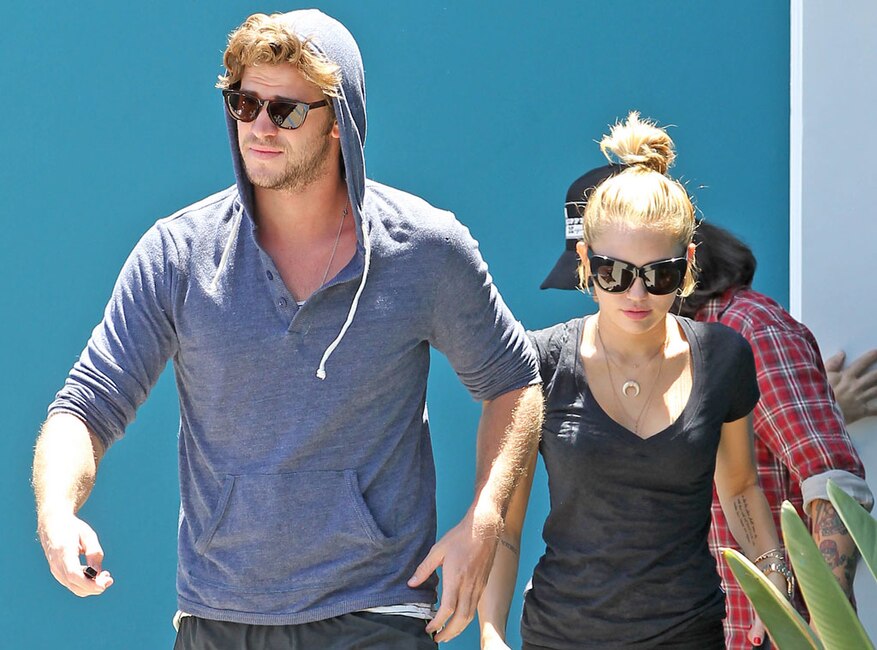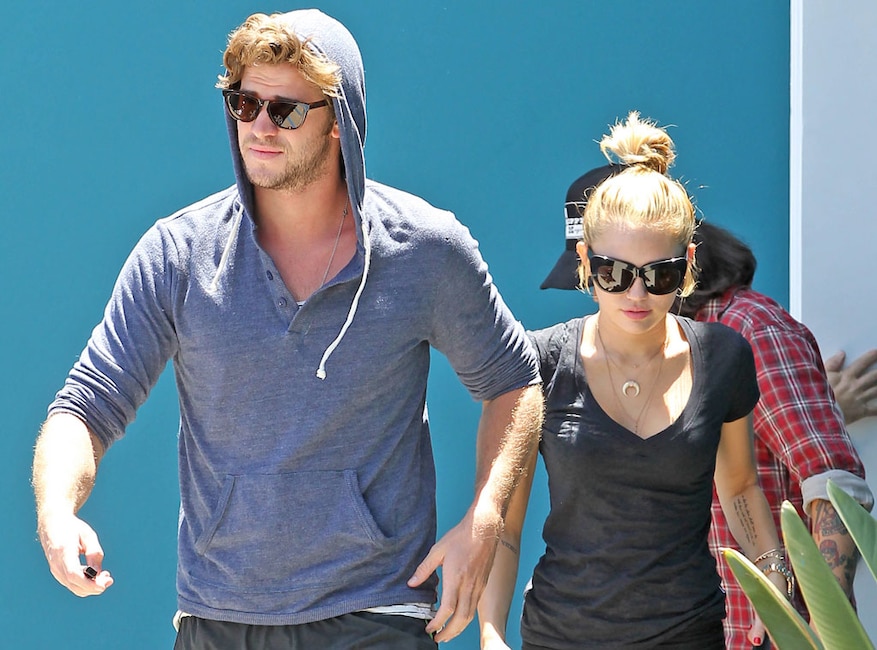 Clint Brewer / Splash News
Pilates Partners

The couple looks happy and healthy after working out together in Beverly Hills, Calif.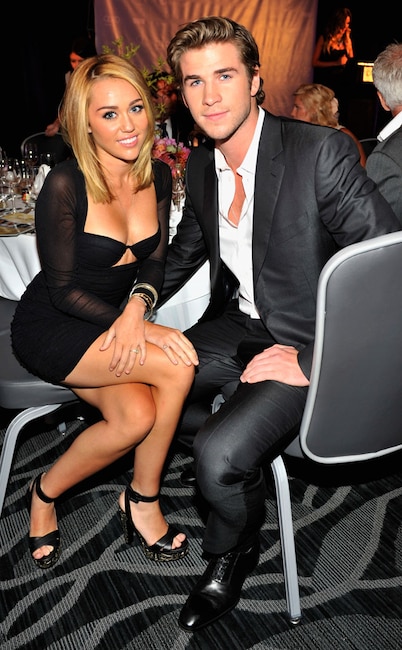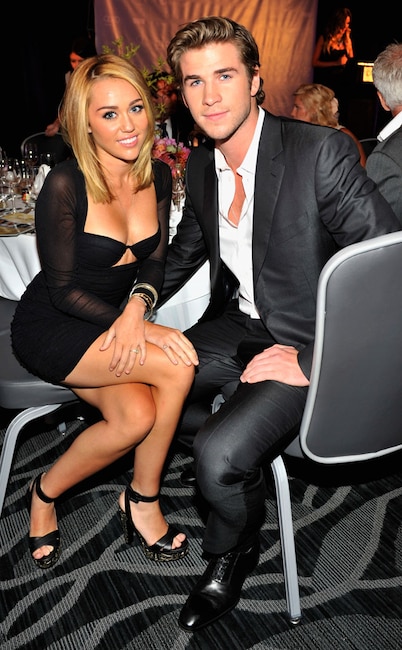 Toby Canham/Getty Images for AIF
Black-Tie Beauties

At the Australians in Film Awards and Benefit Dinner, the couple makes a formal (and fashionable) statement.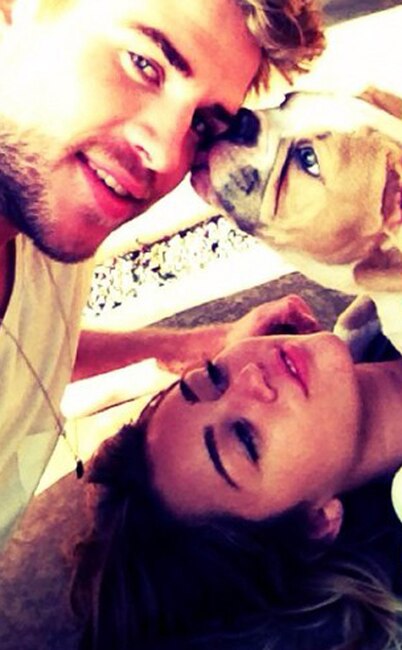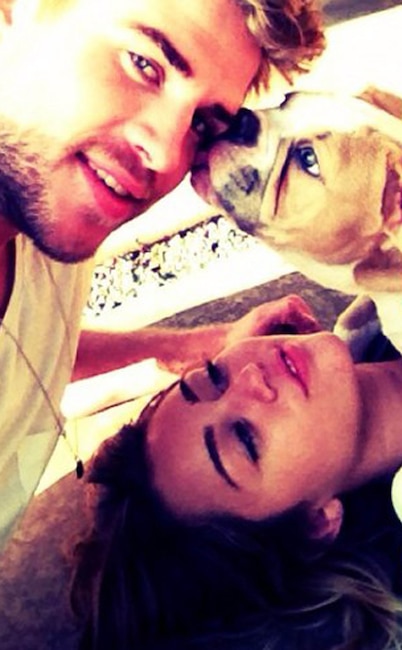 Twitter
Puppy Playtime

The animal-loving couple plays with Miley's adorable pooch, Ziggy.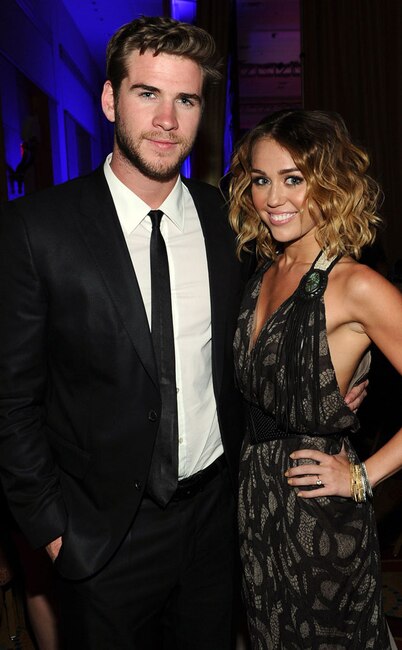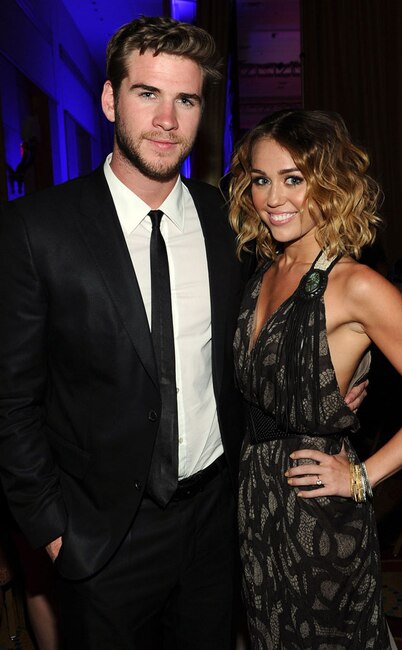 Michael Buckner/Getty Images
Blond or Brunette: Who Cares?

Liam stands by his newly blond lady at Muhammad Ali's Celebrity Fight Night XII in Phoenix.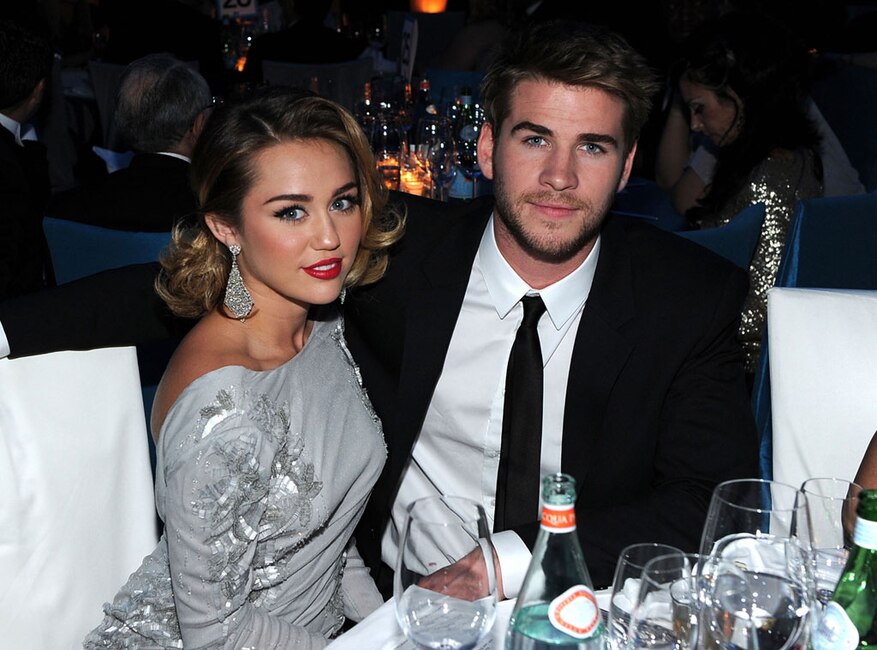 Larry Busacca/Getty Images for EJAF
A Classic Couple

Miley and her beau look elegantly beautiful at the 20th Annual Elton John AIDS Foundation Academy Awards Viewing Party in Beverly Hills, Calif.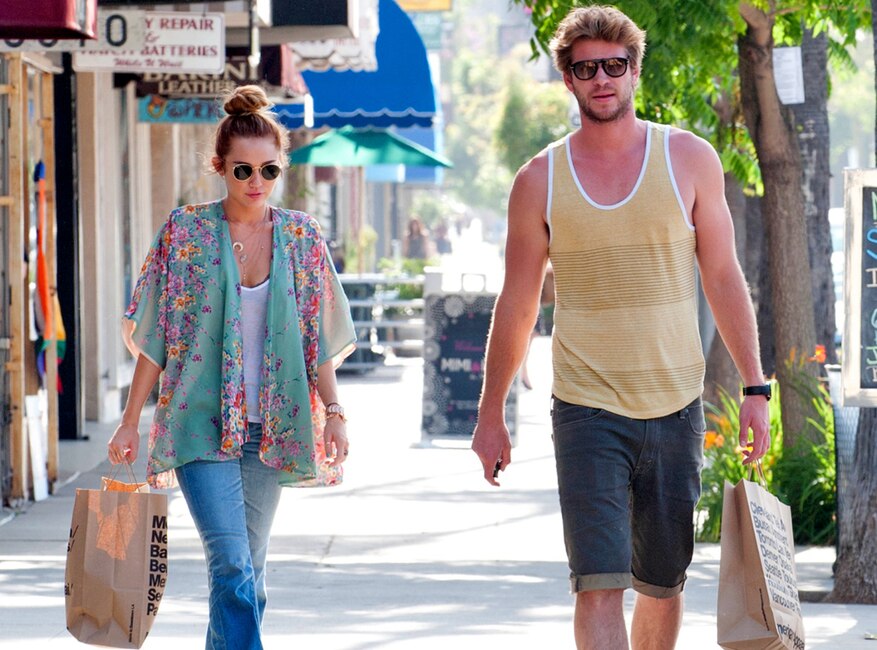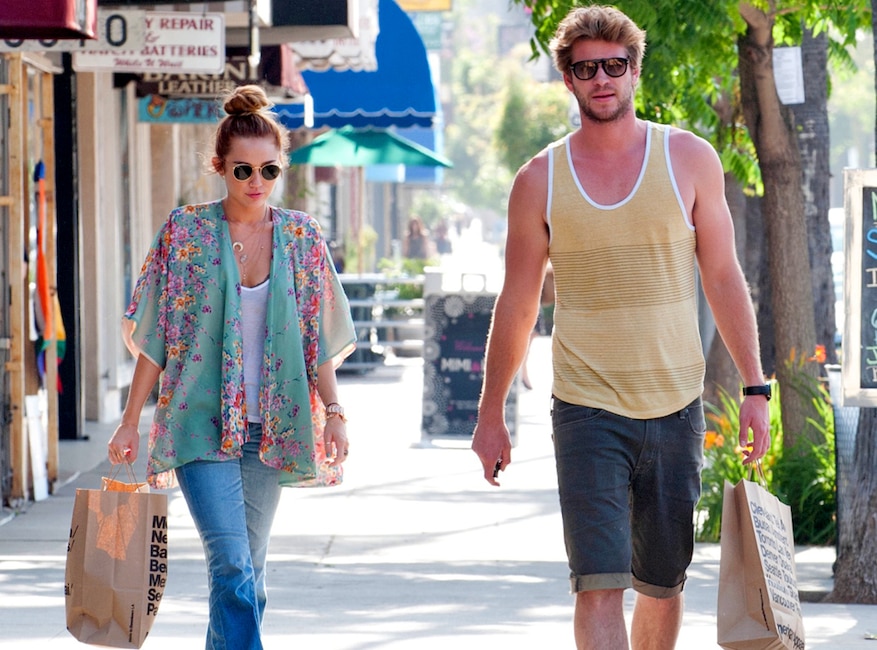 NPG.com
Shopping Buddies

The couple takes some time to shop at American Apparel in Studio City, Calif.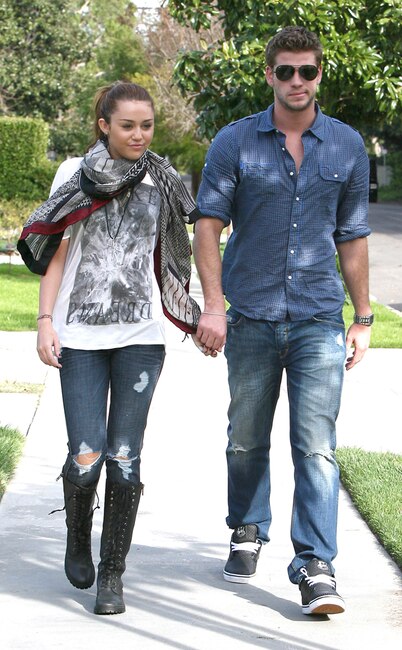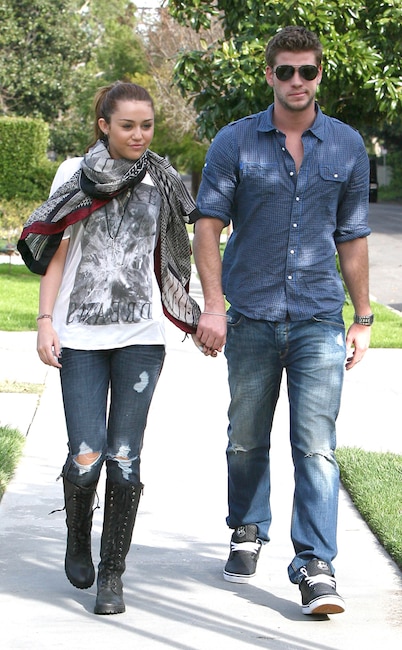 Fame Pictures
Matching Blue Jeans

Sporting matching, distressed denim, the couple holds hands and takes a walk in Los Angeles.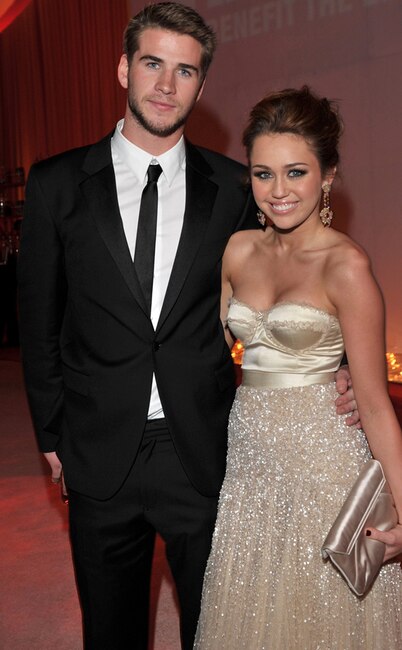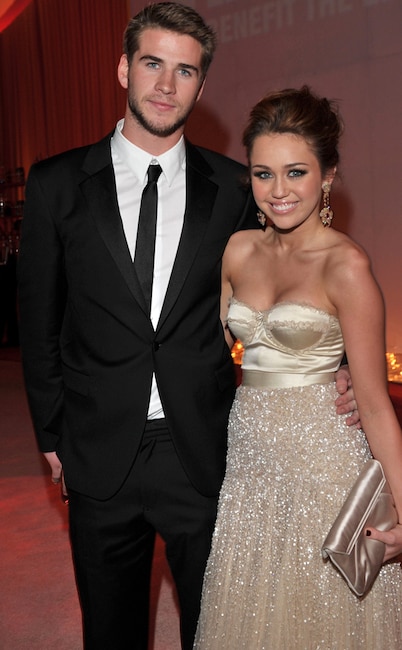 Lester Cohen/Getty Images
The Golden Couple

Ms. Miley glows in gold as her main man proudly stands by her side.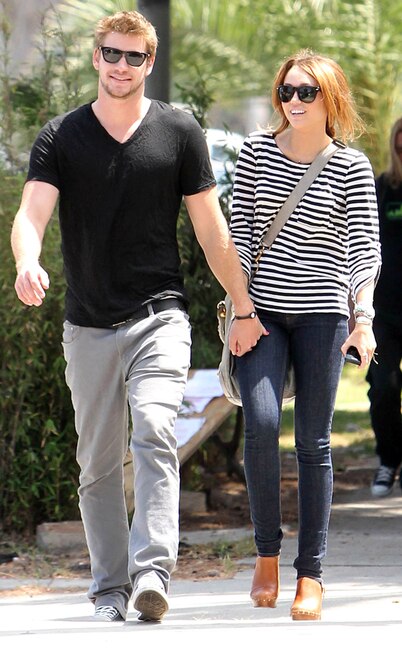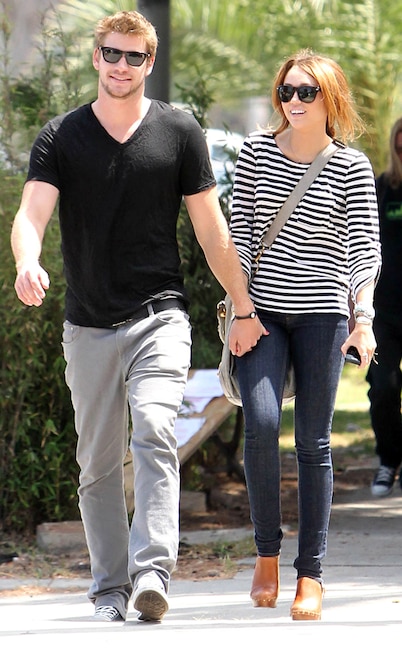 Jeff Steinberg/PacificCoastNews.com
Shop Till You Drop!

The couple wears a similar color scheme to shop at Urban Outfitters on Melrose Avenue in Los Angeles.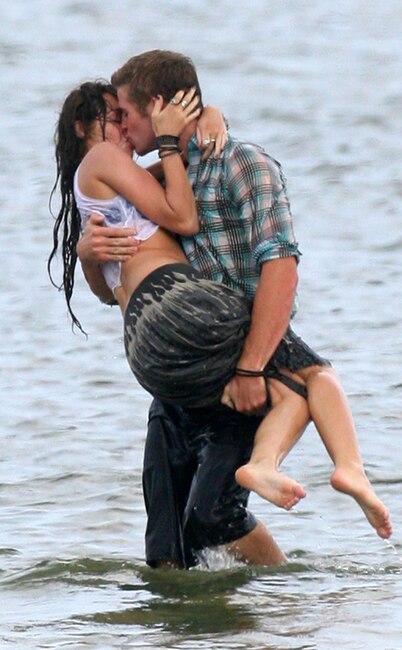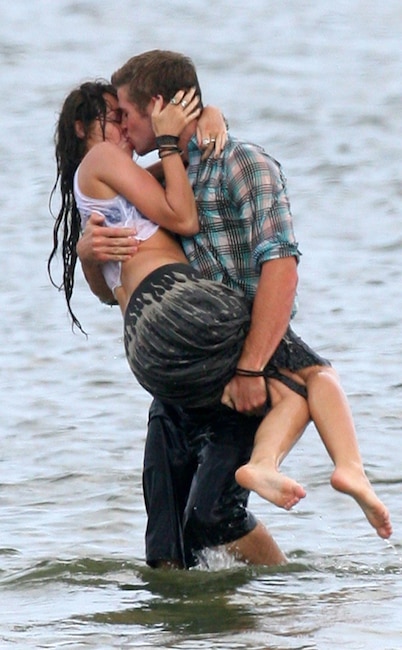 Bret Thompsett/PacificCoastNews.com
Beach Babes

Paparazzi, who? Early on in their relationship, the couple isn't shy to show their passionate love.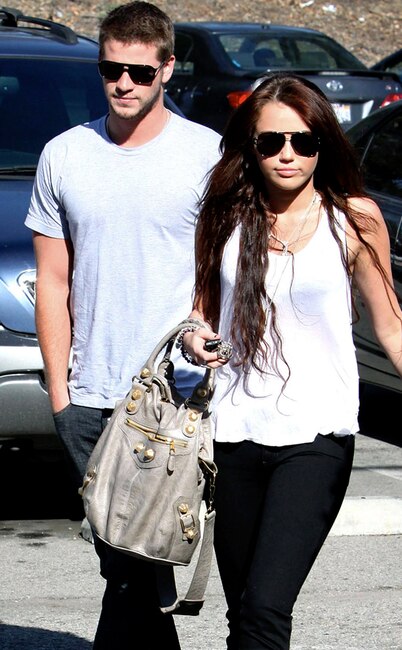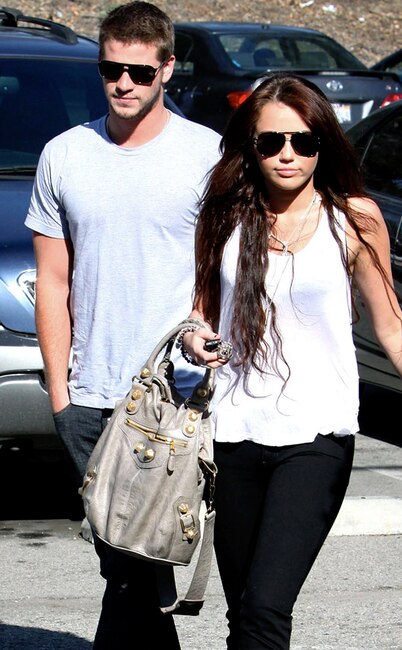 Ramey Photo
Red-Hot

Miley is on fire wearing bright lipstick while Liam seems to enjoy this red-hot look.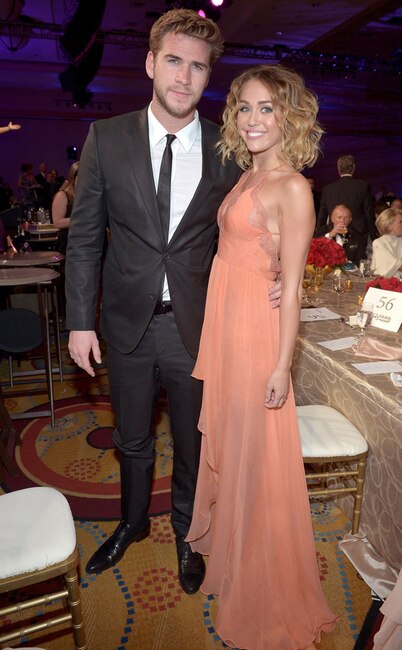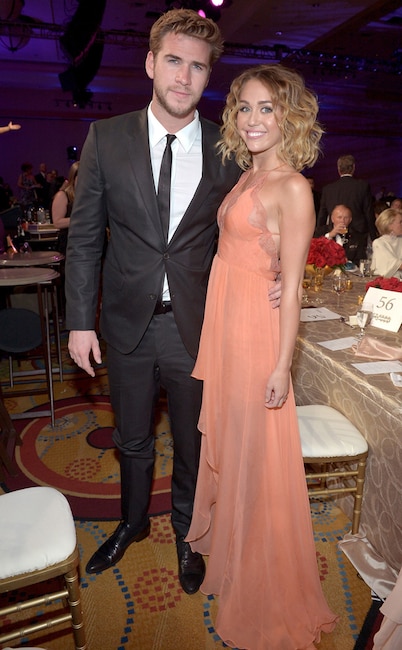 Charley Gallay/Getty Images
Outrageous in Orange

The pair stands together at Muhammad Ali's Celebrity Fight Night XVIII in Phoenix.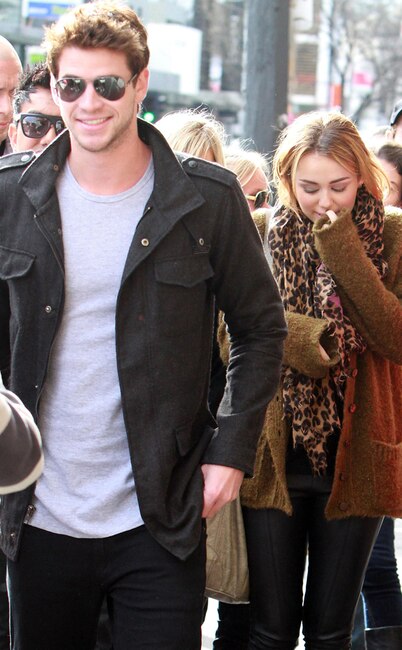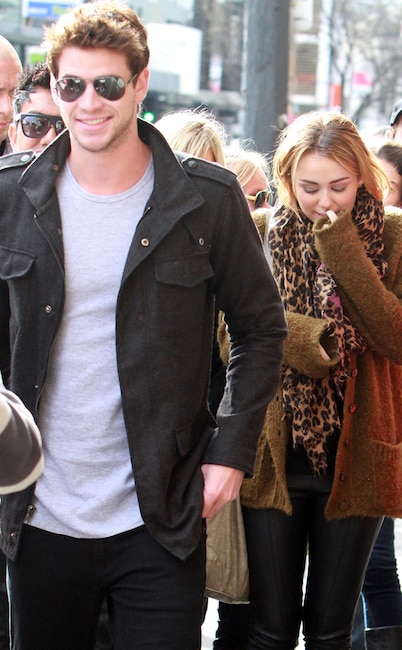 Flynetpictures.com
Fun Down Under

The dynamic duo hits the streets of Melbourne, Australia. Miley's mom came with!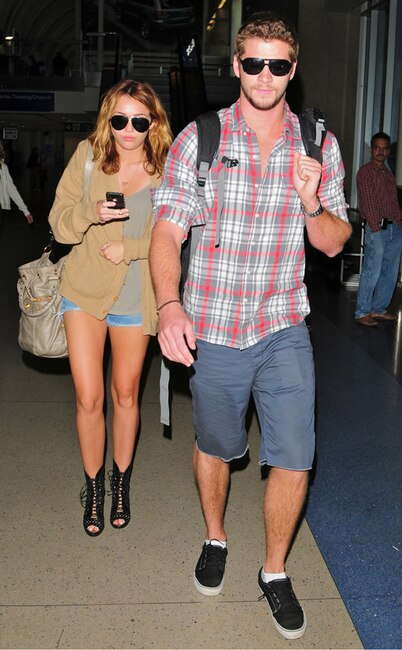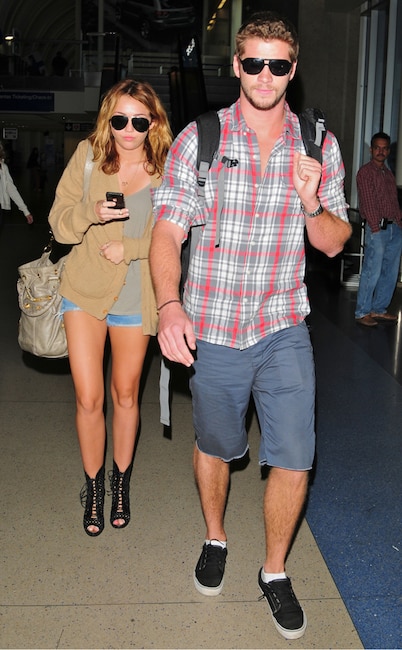 NATIONAL PHOTO GROUP
Low-Profile Lovers

The couple tries to lay low at LAX by wearing camouflaging sunglasses.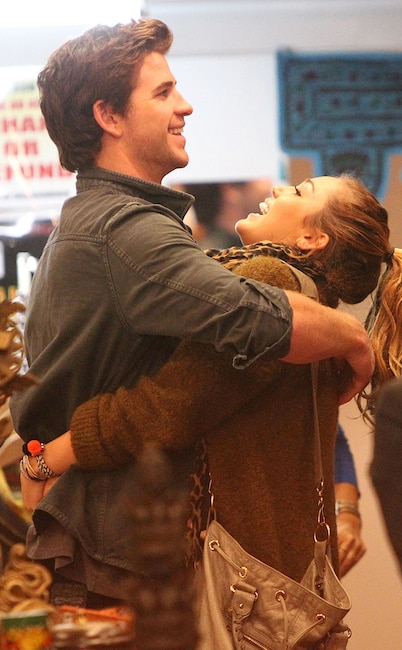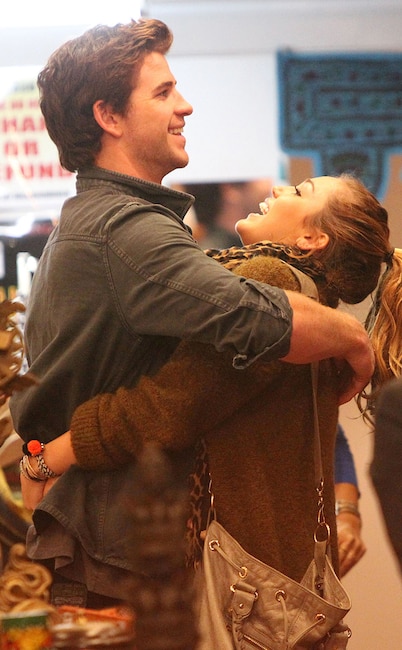 Flynetpictures.com
Hugs and Kisses!

The pair shares a hug in Australia while visiting Liam's homeland on June of 2011.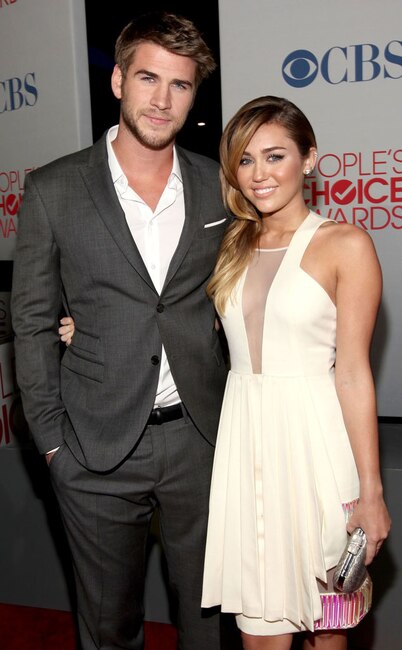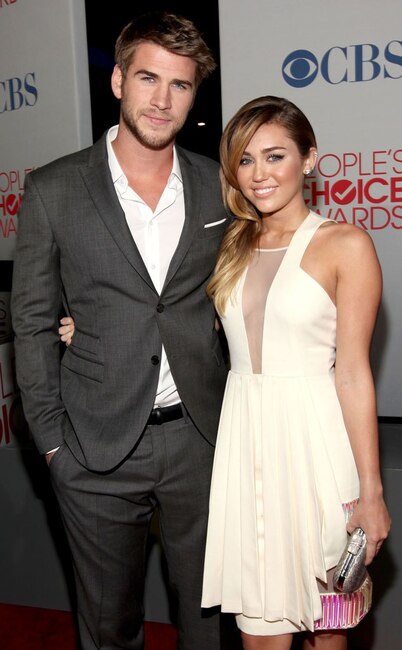 Christopher Polk/Getty Images for PCA
The Wow Factor

Miley wows in white at the 2012 Los Angeles People's Choice Awards. Liam, well, always wows in whatever he wears.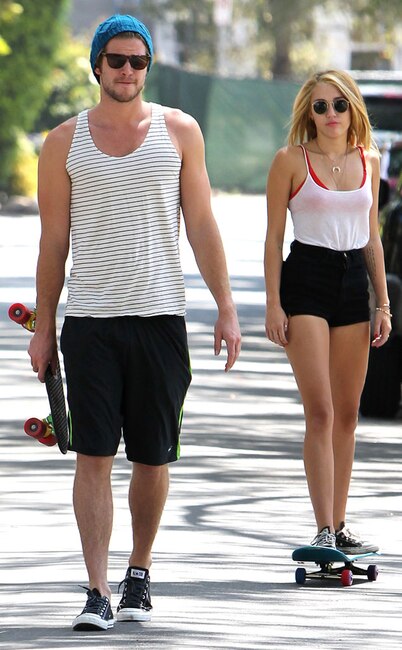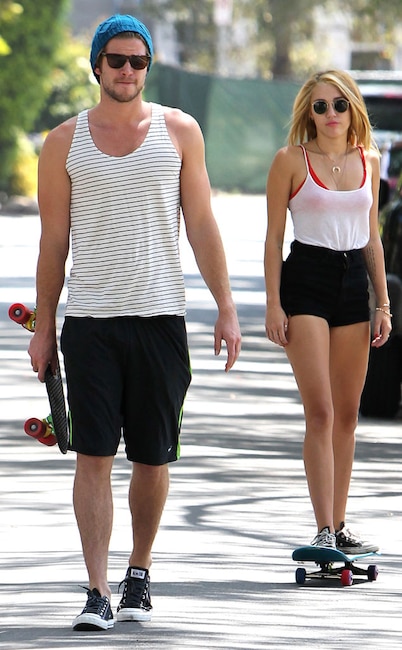 Splash News
Skateboarding Date

The two spend the day skateboarding in Los Angeles post-engagement.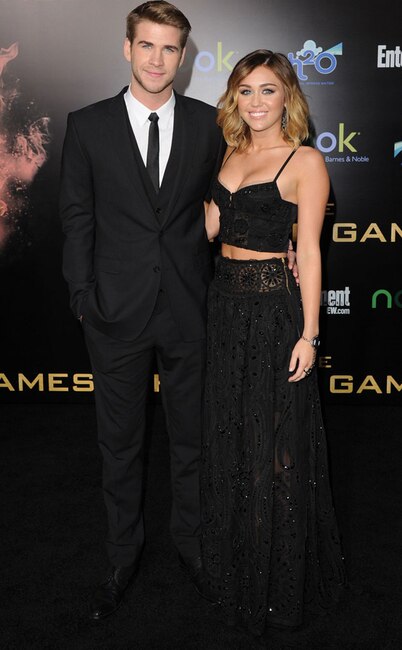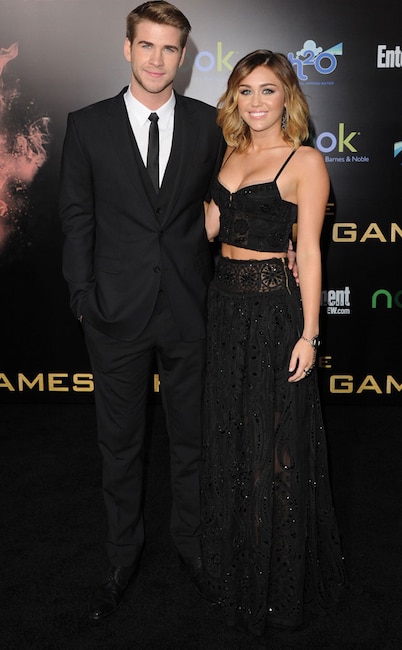 Jason Merritt/Getty Images
The Bold and the Beautiful

The couple stuns once again at the Los Angeles premiere of The Hunger Games.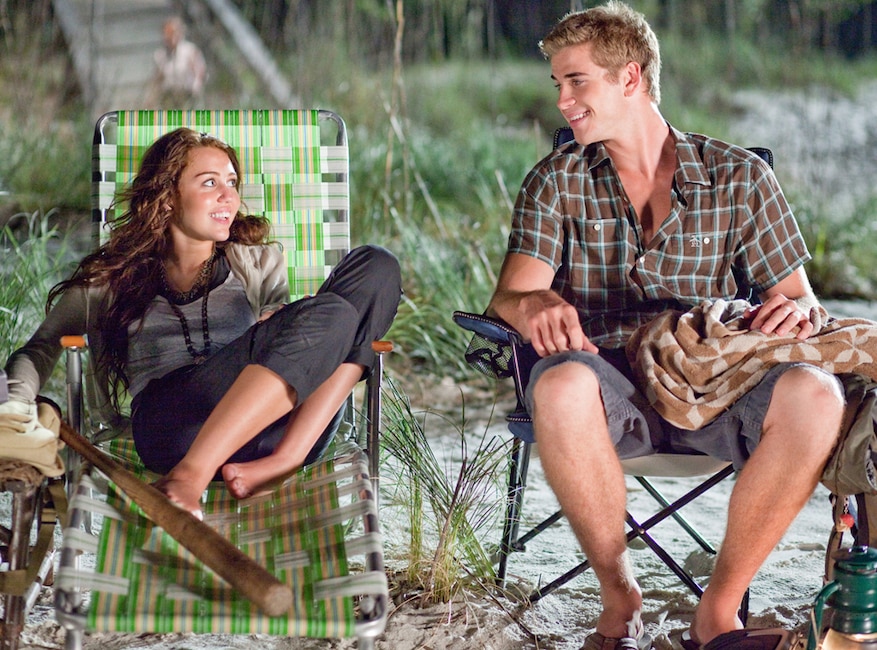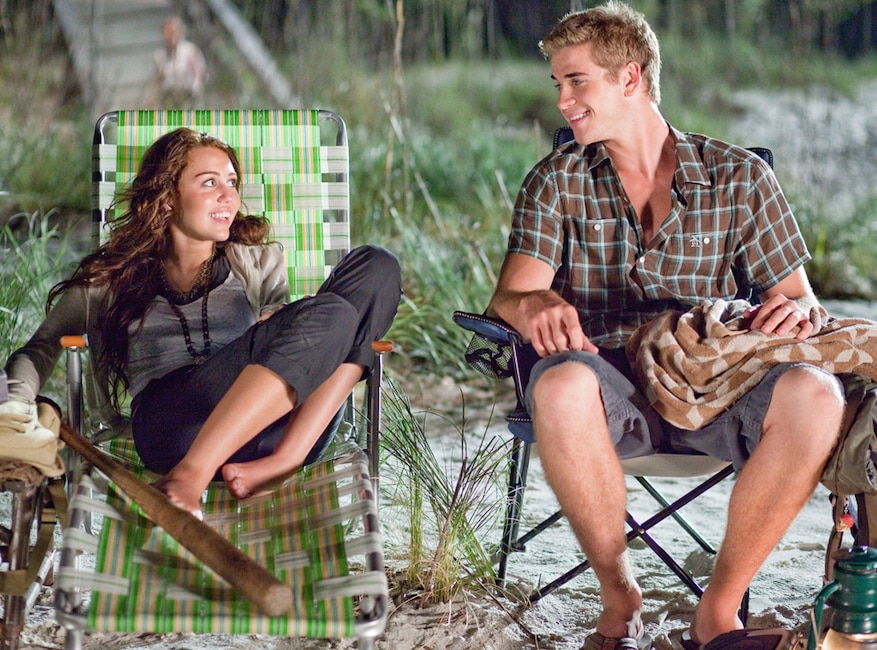 Touchstone Pictures/Sam Emerson
Life Imitates Art

The two share a moment in The Last Song.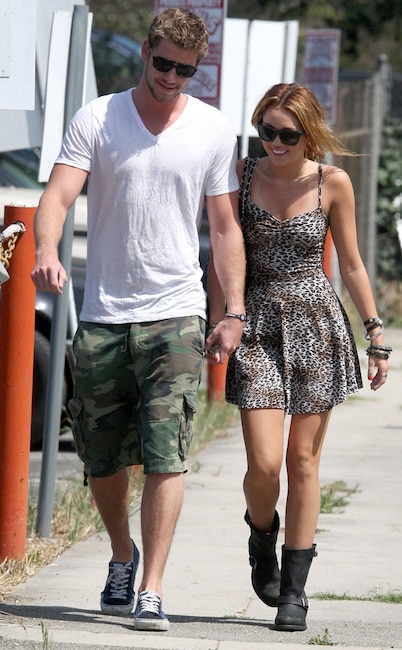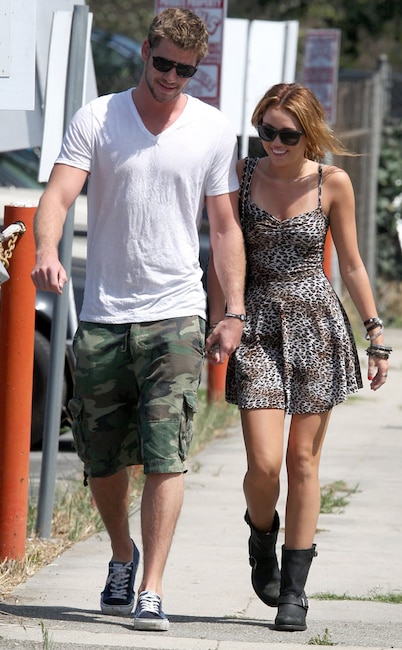 Matt Symons, PacificCoastNews.com
Happy and Holding Hands

The pair is spotted holding hands en route to breakfast at Paty's Diner in Toluca Lake in Los Angeles.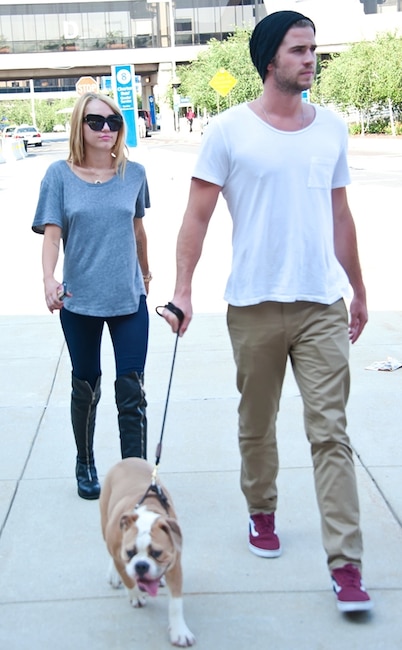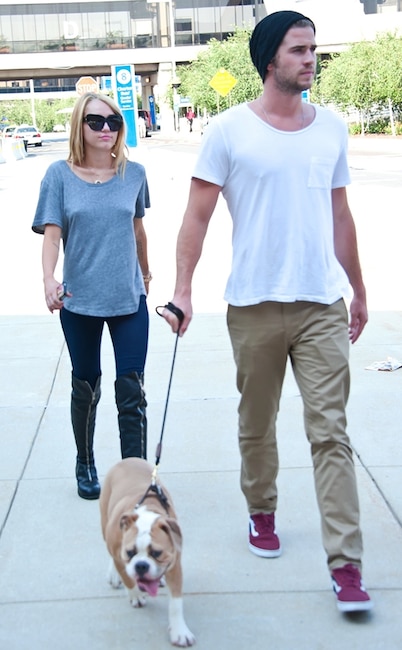 Ouzounova/Splash News
Fun in Philly

The two walk Miley's dog, Ziggy, at the Philadelphia International Airport. Liam will be working in Philadelphia on his upcoming film, Paranoia, starring alongside actor Harrison Ford.
Don't miss E! News every weekday at 7 and 11 p.m.
Watch Daily Pop weekdays on E! at 12 p.m.
(Visited 2 times, 1 visits today)
About The Author
You might be interested in