Mariah Carey Breaks Her Silence After James Packer Split: "I'm Great"
Michael Rozman/Warner Bros.
Mariah Carey is always looking on the bright side.
The five-time Grammy Award winner and star of the eight-episode docu-series Mariah's World (premiering Dec. 4 at 9 p.m. on E!) appeared on The Ellen DeGeneres Show Wednesday. For the first time ever, Carey publicly discussed her split with Australian business mogul James Packer.
Noting that Carey was in a "highly publicized relationship" with Packer, Ellen DeGeneres said, "You were engaged and you were trying on wedding dresses in the docu-series. We see the behind the scenes of that, which is pretty personal. And now, you're not together anymore."
"Now it's a whole friggin' thing," Carey said.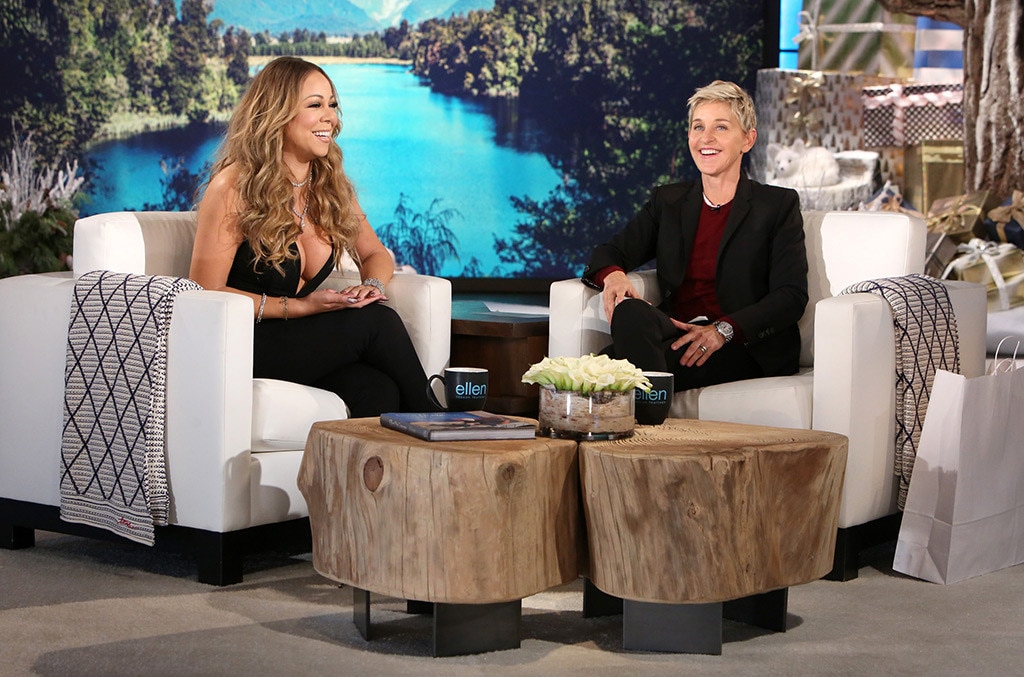 Michael Rozman/Warner Bros.
"How are you, mentally?" DeGeneres asked. "Are you happy? How are you?"
"I think I'm doing well," Carey replied. "How are you?"
"I'm great," DeGeneres said. "I'm great."
"No, I'm actually…Everything happens for a reason," Carey said. "Things are the way they are."
And that's about as much as Carey wanted to discuss in relation to Packer. "It's kind of difficult to talk about it at the moment," the living legend explained. "So, I'm just going to compliment you on these decorations once again because they are fabulous, and I am here, among them."
Earlier, Carey arrived on set in a "festive" red robe, which she removed to reveal a sexy LBD. And DeGeneres couldn't take her eyes off Carey's, uh, jewels. "These are…what's the word? Celebratory!" Carey said. And what was she celebrating exactly? "Life…and wearing diamonds!"
Watch the series premiere of Mariah's World Sunday, Dec. 4 at 9 p.m., only on E!
(Visited 20 times, 1 visits today)
About The Author
You might be interested in