MTV EMAs 2017 Red Carpet Arrivals: See Demi Lovato, Lana Del Rey, Camila Cabello and More Stars
The biggest party in music is happening right now in London!
For those who didn't already guess, the 2017 MTV EMAs are here and Europe's most popular artists are coming together to celebrate the biggest hits of the year across the pond.
This year's EMAs are hosted by Rita Ora. Meanwhile, Taylor Swift leads all artists with six nominations, followed by Shawn Mendes with five nods.
Demi Lovato, Camila Cabello, Lana Del Rey, Jared Leto and Travis Scott are just some of the familiar names who turned up at the star-studded award show, which announced nominations back in October.
But before we talk about who walked away with the biggest awards of the night, we have to talk about fashion!
From the good, the bad (eh-hem, we're looking at you Jared Leto) and down-right unforgettable, take a look at what your favorite artists are wearing in our red carpet gallery…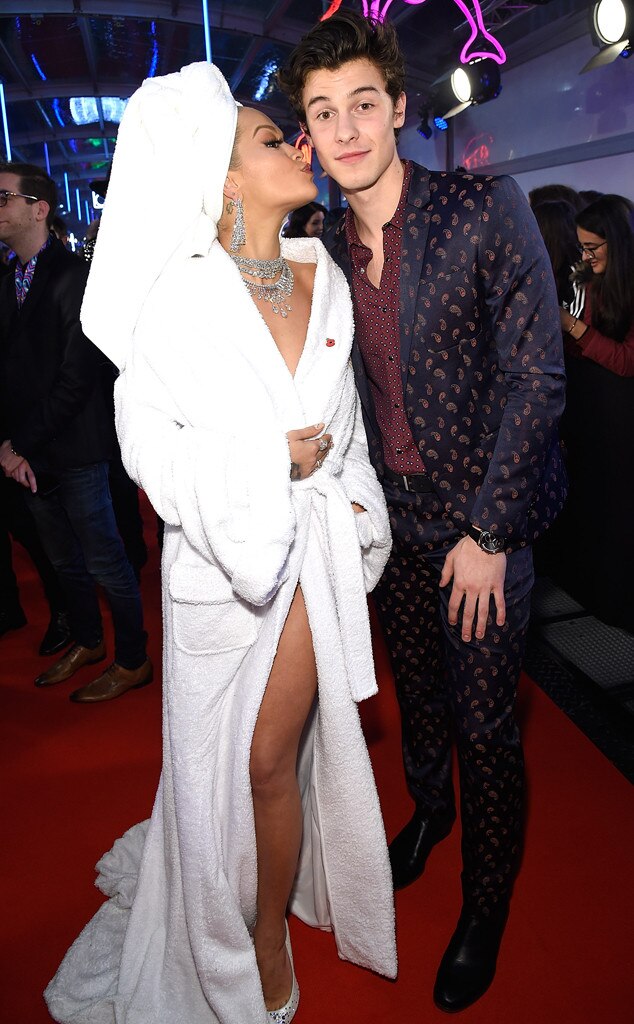 Kevin Mazur/WireImage
Rita Ora and Shawn Mendes

The night's host definitely went for an unusual red carpet ensemble, while the Canadian crooner went for a more classic look.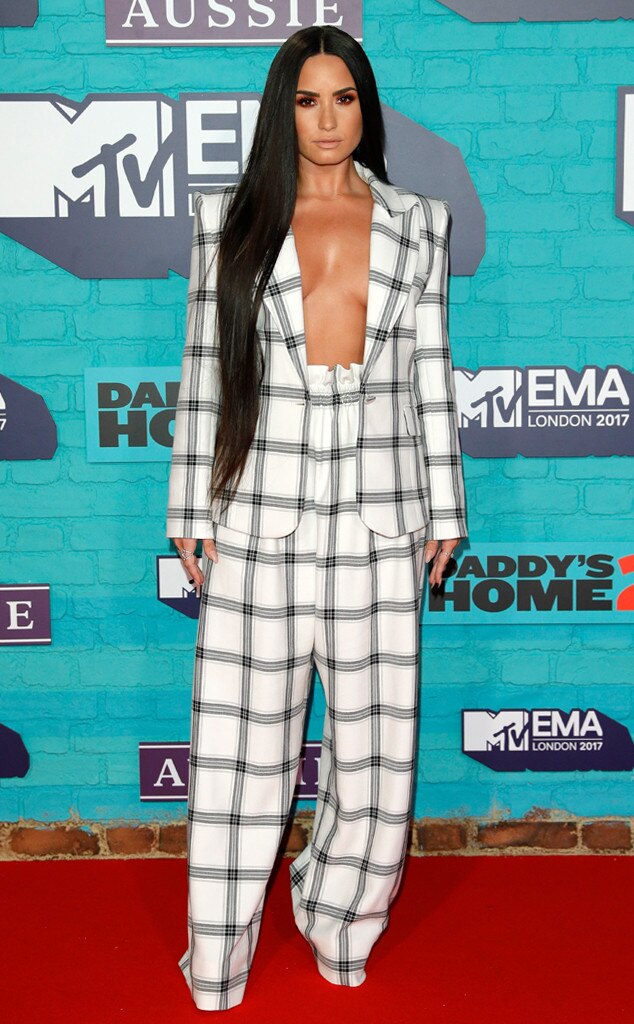 Andreas Rentz/Getty Images for MTV
Demi Lovato

The "Confident" singer looked confident with her shirtless suit at the EMAs.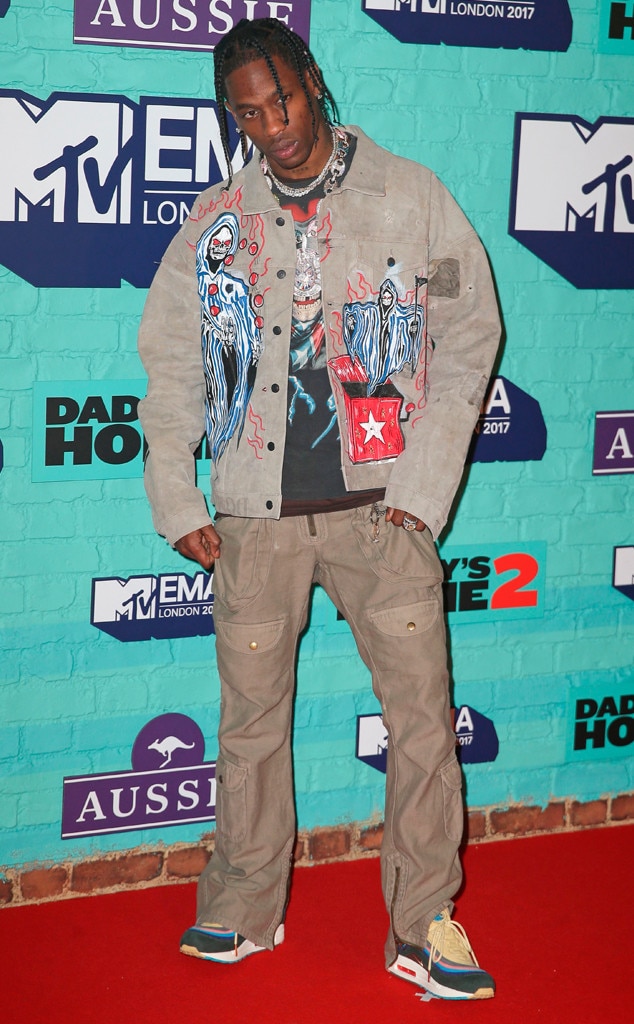 DANIEL LEAL-OLIVAS/AFP/Getty Images
Travis Scott

The rapper is looking too cool in Europe.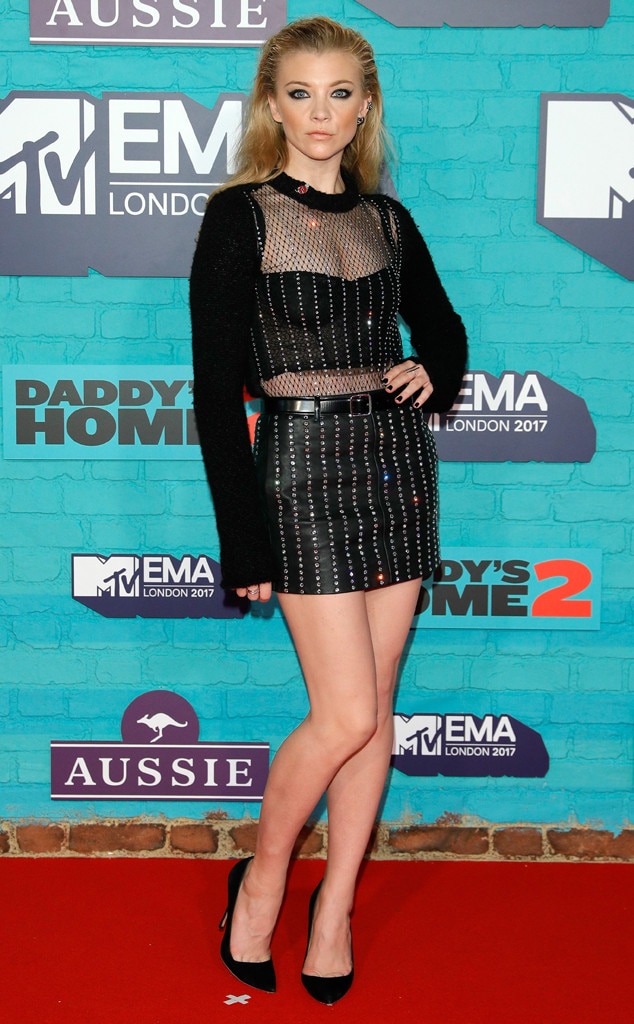 Andreas Rentz/Getty Images for MTV
Natalie Dormer

The Game of Thrones star lays down the fashion gauntlet in her edgy black ensemble on Nov. 12.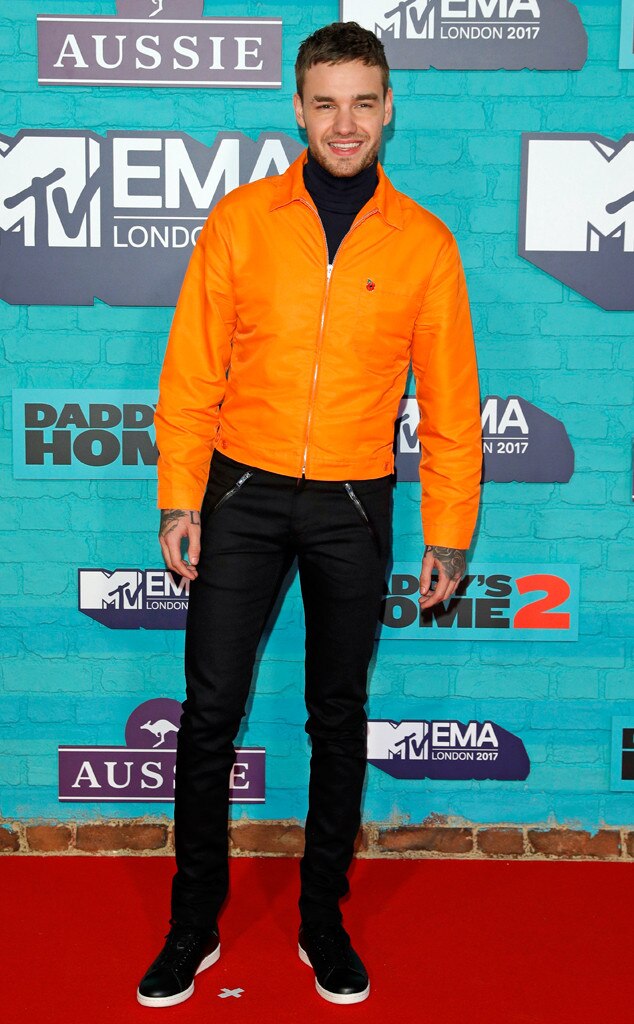 Andreas Rentz/Getty Images for MTV
Liam Payne

Orange you glad that the One Direction boybander came to the MTV EMAs?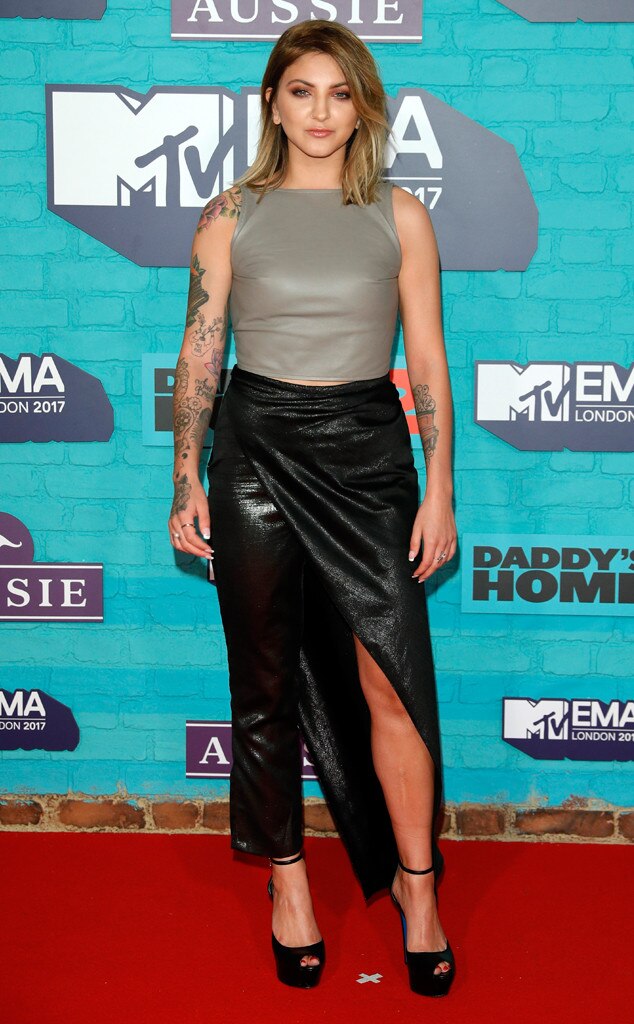 Andreas Rentz/Getty Images for MTV
Julia Michaels

The singer goes for a bad-ass look on the red carpet.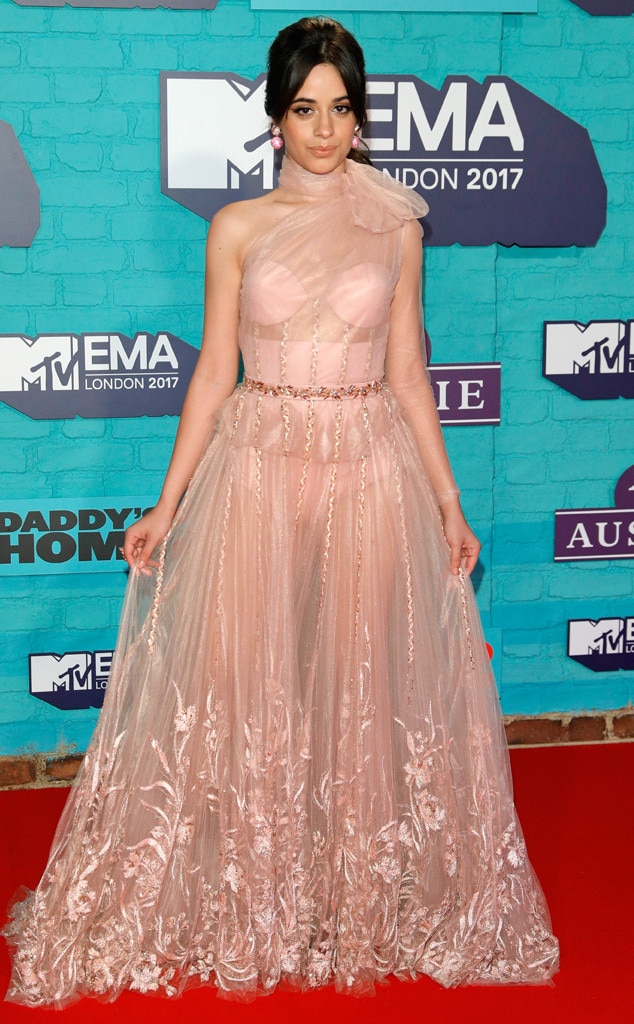 Andreas Rentz/Getty Images for MTV
Camila Cabello

The "Havana" singer is pretty in the futuristic frock in London.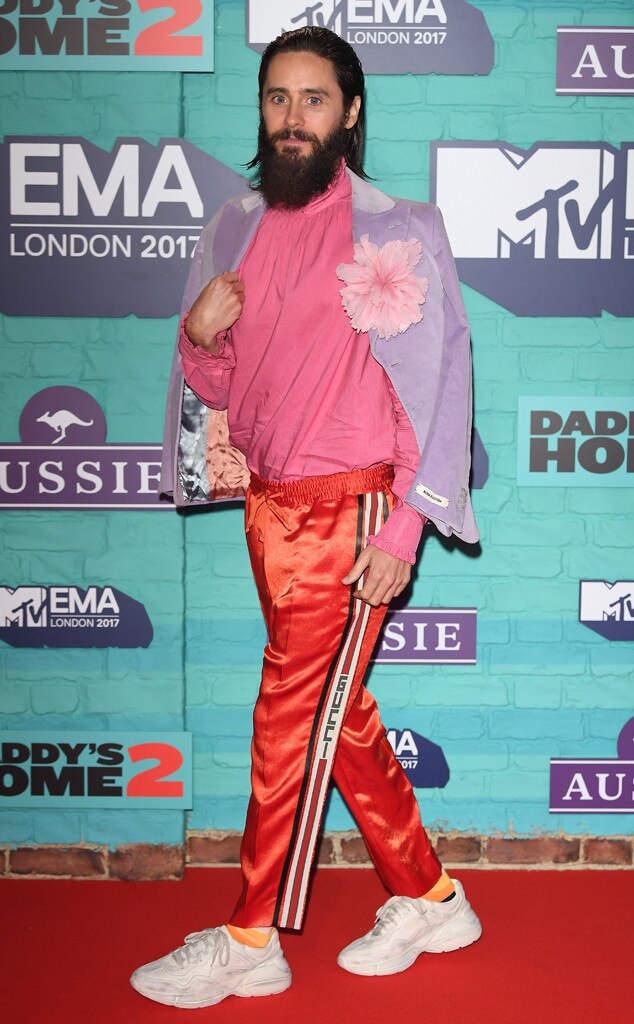 Venturelli/WireImage
Jared Leto

The Oscar winner goes for a colorful creation in London.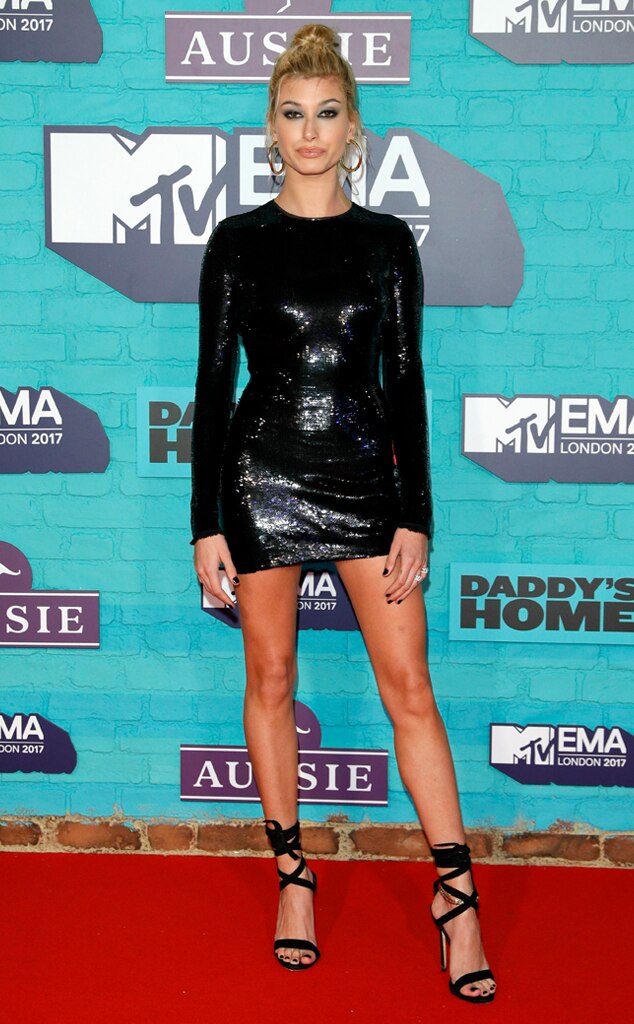 Venturelli/WireImage
Hailey Baldwin

The personality is basic in black at the MTV EMAs 2017 held at The SSE Arena on November 12, 2017 in London, England. 
Don't miss E! News every weekday at 7 and 11 p.m.
(Visited 12 times, 1 visits today)
About The Author
You might be interested in