Naya Rivera and Ryan Dorsey's Shocking Split: A Look Back at Their Whirlwind Romance
It seems like Naya Rivera and Ryan Dorsey's relationship has always provided some shock value.
Just earlier today, the couple surprised fans with the unfortunate announcement that they've decided to call it quits after roughly two years of marriage.
"After much consideration, we have made the decision to end our marriage," the two stars said in a joint statement. "Our priority is and always will be our beautiful son that we share together. We will continue to be great co-parenting partners for him. We ask for respect and privacy for our family during this difficult time."
But let us not forget that their whirlwind romance has always been one to take us on one wild ride.
Let's take a look back, shall we?
Surprise Ceremony: Rivera secretly tied the knot to Dorsey in a small and intimate ceremony in Cabo San Lucas in July 2014. The nuptials weren't shocking just because nobody knew about it, but also because no one even knew the two were an item!
To make things even more interesting? The Glee star said, "I do," to Dorsey just three months after her engagement to rapper Big Sean was called off.
"We feel truly blessed to be joined as husband and wife," the surprise newlyweds told People at the time. "Our special day was fated and everything we could have ever asked for."
Dating History: After learning of the couple's union, we learned that Naya and Ryan actually had history together. While the couple's wedding may have seemed a bit out of the blue, Dorsey and Rivera had actually known each other for quite some time.
The actor met the Fox star four years prior and the two had been friends ever since. They began dating after Rivera's romance with the rapper ended, and as they told People, "True love always prevails."
Here Comes Baby: A little over a year after reuniting and becoming Mr. and Mrs., Rivera and Dorsey welcomed their first child together. The actress gave birth to a son, Josey Hollis Dorsey, in September 2015. 
The pair have remained fairly private throughout their relationship and journey to parenthood, but Rivera kept fans up to date on her pregnancy through her blog.
"After months of changes, anticipation, and excitement it's finally here—the third trimester!" Rivera wrote in her baby blog. "When I reached the final leg of my pregnancy, I was ecstatic. I could see the finish line and it felt so good."
She added, "I'm so grateful that not only is our baby already surrounded with so much love, but that we are fortunate and able to provide a great life for the little one. So hats off to all of the strong, powerful women and mothers in the world, baby or no baby, you're all amazing!"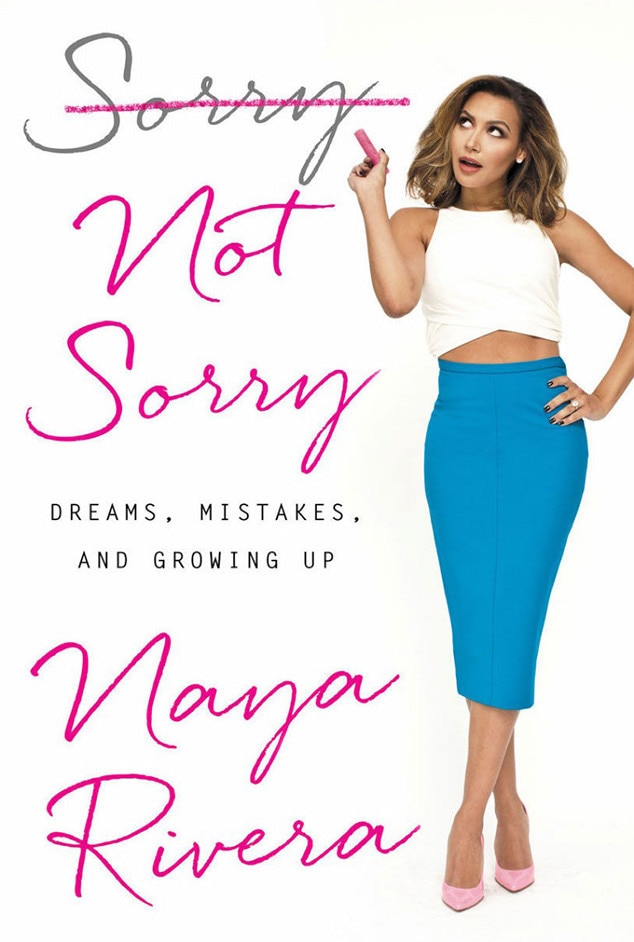 Tarcher Perigee
Naya's Secret Abortion: While most of her private life remained, well, private, Naya decided to spill some serious tea in her candid and uncensored memoir Sorry Not Sorry: Dreams, Mistakes and Growing Up.
Along with talking about her infamous relationship with Big Sean and feuds on the set of Glee, Rivera also revealed that she had undergone a secret abortion when she had previously dated Dorsey back in 2010.
While she initially kept the abortion from Dorsey—privately scheduling it on a day off from filming—Naya later decided to share the secret with him. His reaction made her love him even more. 
"He said, 'Uh you know, in the short time that we dated, I wish that I could have done something to make you feel like you could have trusted me with that information because I would have loved to have been there with you,'" she recalled for the ladies of The Real. "And I was like, 'God, that's amazing, thank you so much.'"
"I think it was the kindest and best thing that any man could have ever said in that situation," Rivera said. "It just made me love him that much more, so I thank him for that."
That's a Wrap: A Los Angeles County Court confirmed to E! News that Rivera filed for divorce from Dorsey on Nov. 15. No details surrounding what led to their split have been revealed. Rivera has requested primary physical custody of their son with visitation rights for Dorsey. 
(Visited 18 times, 1 visits today)
About The Author
You might be interested in