Sarah Silverman Wishes Jimmy Kimmel a Happy 50th Birthday: See More Friendly Celebrity Exes
Randy Holmes/ABC via Getty Images
History, shmistory!
As you likely recall (or maybe you don't, which is totally OK, too), Sarah Silverman and Jimmy Kimmel dated for five years, from 2002 until 2007, and briefly rekindled their relationship only to break up again in 2009. However, their history never stopped them from maintaining their friendship.
In fact, today marks Kimmel's 50th birthday, and Silverman made sure to send her kind wishes via social media.
Sharing a couple throwback photos of the late night host with a handwritten "happy birthday" note on Twitter, Silverman wrote, "HOLY S–T Happy 50th Birthday to ma brother @jimmykimmel."
Of course this is far from the first time the two have showed their affection for each other.
Silverman has joined Kimmel on Jimmy Kimmel Live! several times, even going as far as returning a (made-up) box of his stuff and talking openly about her current boyfriend, Michael Sheen, as well as Kimmel's wife of four years, Molly McNearney.
Kimmel has also spoken fondly of Silverman. For example, when she joined him on his late night show in in 2014, he predicted she'd win an Emmy for Outstanding Writing for a Variety Special (and she did).
But no matter how weird you may think their relationship is, they aren't alone!
Check out more friendly celebrities exes by scrolling below!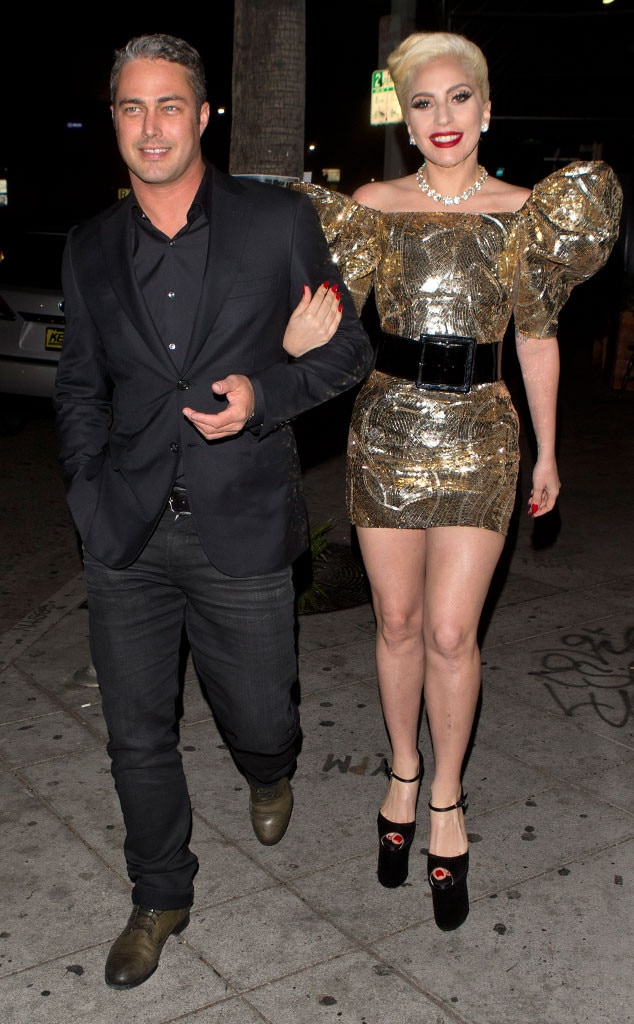 SPW / TwisT / Splash News
Lady Gaga & Taylor Kinney

The two called it quits in July 2016 after five years together. The singer said on SiriusXM's The Howard Stern Show the following October she's "very close" to Kinney, adding, "He's been my lover and a friend for so long," she said. "We love each other. That's it."
Two months later, shetugged at the heartstrings of scores of fans when she posted on her Instagram page a photo of her mom with her ex at an event for her charity the Born This Way Foundation.
Which exes are you surprised to see get along? Sound off in the comments below.
(Visited 10 times, 1 visits today)
About The Author
You might be interested in