Selena Gomez Reveals Her Bizarre Secret to Staying Healthy and Why She Envies Blake Lively
Kevin Winter/Getty Images
Selena Gomez is back and feeling better than ever.
In fact, in one of her first online interviews since returning from rehab, the singer chatted with Elle magazine and revealed what she's been doing to feel healthier, including one very bizarre treatment.
"I'm horrible at discipline when it comes to working out," she admitted, "So I've been working with my trainer Amy Rosoff Davis for a year now, and when we started the tour, I really wanted to keep it up. I wanted to be healthy; I wanted to feel good. I just wanted to make sure I was the best I could be for the show and for my fans."
Thus, Davis ended up hitting the road with Gomez during her most recent tour, making sure she keeps up her daily routine.
"We'll do hikes. We have a Pilates machine," the singer revealed. "I have a sweat bed, which looks like a burrito that I wrap myself up in, and I sweat for about 45 minutes. Just little things to kind of keep me healthy and keep me focused."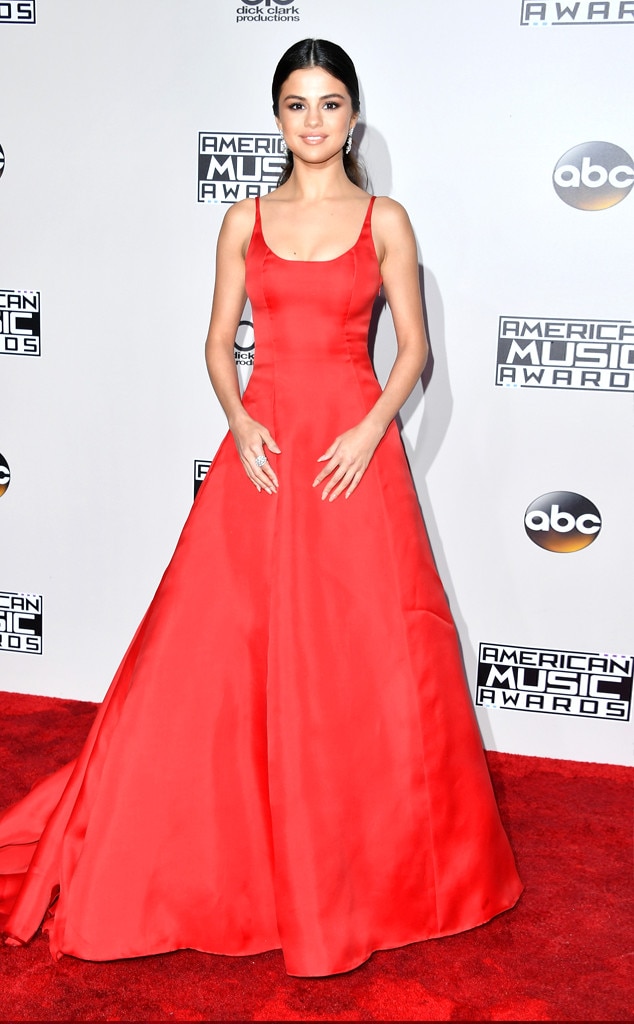 Steve Granitz/WireImage
Yes, you read that right…a sweat bed!
"You lay in these beds in a sweatsuit, and they wrap you up and you sweat for 45 minutes and it releases all the toxins of your body," she explained. "I know it sounds gross, but you just sit in your sweat for an hour and don't immediately shower because there's natural collagen in your toxins that it actually makes your skin feel softer before you wash it all off. It feels incredible."
She added, "It's changed my skin, it's kind of changed my body as well, so it feels really good. That's kind of been something that works for me personally."
Another thing that helps her feel her best is staying away from makeup when she can. "I just can't understand when—and no offense—people have to wear makeup all the time."
She said one of the worst pieces of advice she's ever received is to wear tinted moisturizer or self-tanner at night.
"For me, I just think that's not my vibe, plus I do breakout," she said. "I don't know if it's bad advice, I just think it's kind of to each their own. For me, I can't really sleep with things on my body or tinted things just because I get worried. It's not my vibe."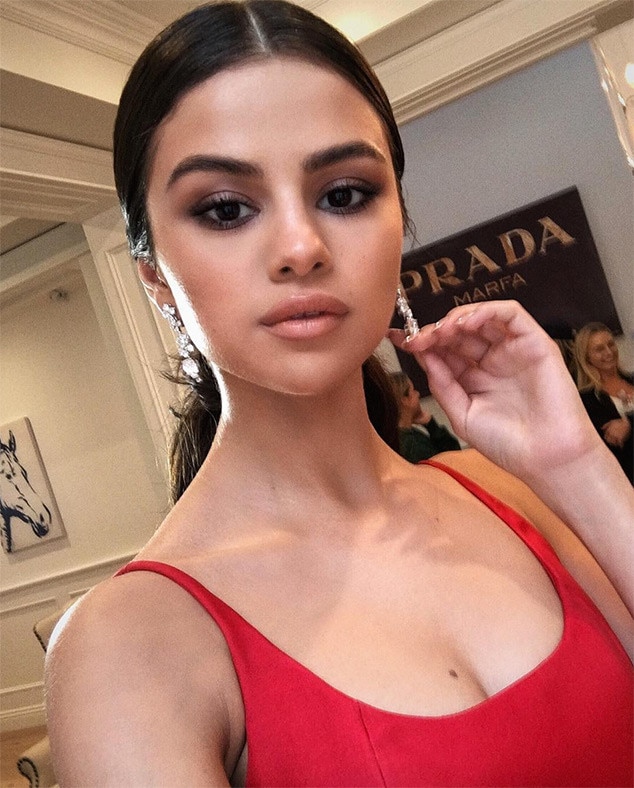 Instagram
Speaking of breaking out, SelGo says when she gets a pimple, she doesn't freak out.
"Life is life," she admitted. "You can't really fight it. I think there are things that I could do or procedures for sure, but I just don't. I think that's gonna happen."
Finally, while Gomez says she "loves" her hair and admits it's her "staple piece," she also gets hair envy over one particular actress: Blake Lively.
"I've never met her, but I just love her hair," Gomez revealed. "I think she's got beautiful, effortless hair. I think she's super beachy."
She added, "I also really love, love, love Rachel McAdams, and the reason why I love her hair is because she can always change it up, and she can always kind of…I don't know. If you think about it from Wedding Crashers to Mean Girls to The Notebook, she's always changing her hair. It's like short and long and beautiful. She's kind of classy that way."
Gomez made her first public appearance at the 2016 American Music Awards on Sunday. She stepped out for the first time in two-and-a-half month after seeking professional help for her emotional well-being. 
(Visited 67 times, 1 visits today)
About The Author
You might be interested in