Style Proof Cynthia Nixon Was Always Poised to Be a Politician
Miranda Hobbs would be so proud.
When Cynthia Nixon announced that she is running for the governor of New York, Sex and the City fans went wild. If you watched the HBO series, then you're well aware that her character, Miranda, would be perfect for the gig. She is the ambitious, workaholic lawyer that doubles as a mom and the legal consultant for her friends. 
It's no wonder that the co-stars Kim Cattrell and Kristin Davis have given their support to the now-candidate. In Carrie Bradshaw's world, Miranda would be the political hopeful; Samantha would be the campaign manager; Carrie would be the stylist and Charlotte would the fundraiser. It's a recipe for success.
Not to add another Sex and the City conspiracy to the list, but maybe Cynthia's role has been a part of her political endeavors all along. 
To test our theory, we took a look back at Miranda's style, and let's just say it's pretty convincing.
Scroll through her professional wears below!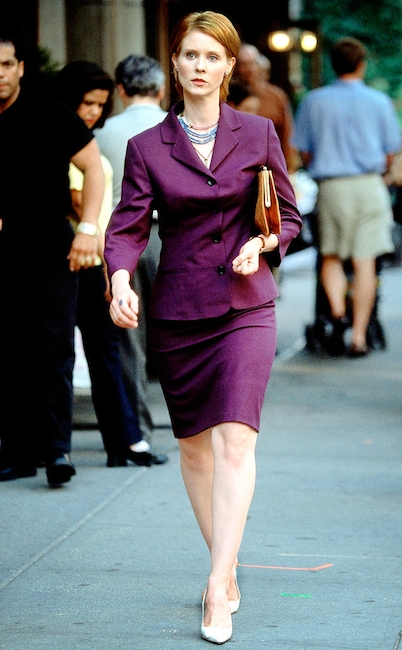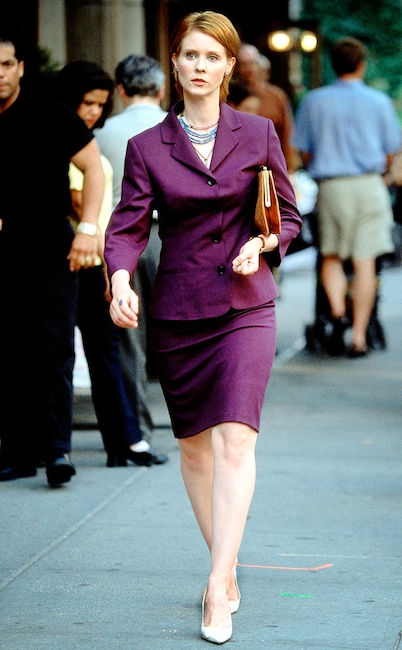 HBO
Boss Up

Watch out, this woman means business. In a bright purple suit, white pumps and camel clutch, she's about to take over the world.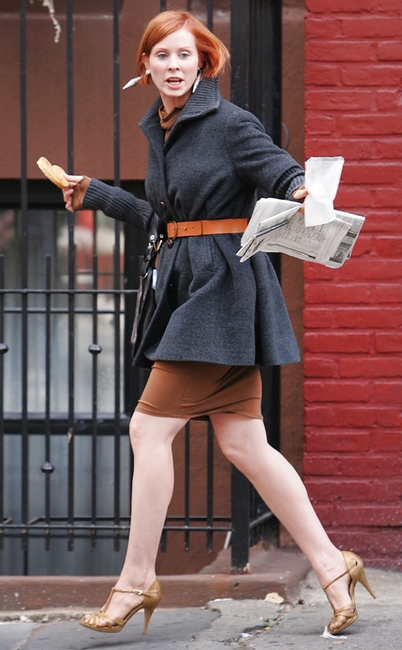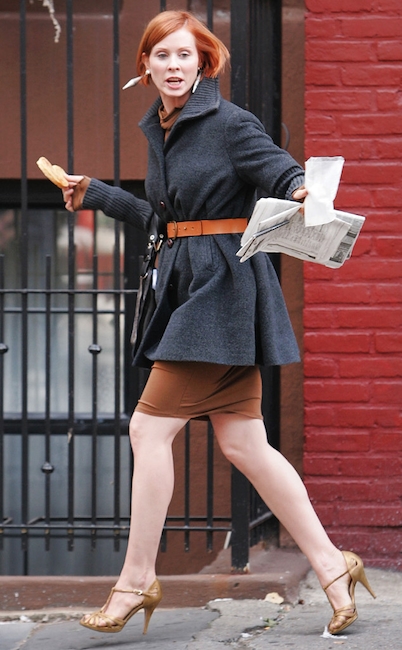 James Devaney/WireImage
Gold Rush

A pair of metallic pumps will take you far.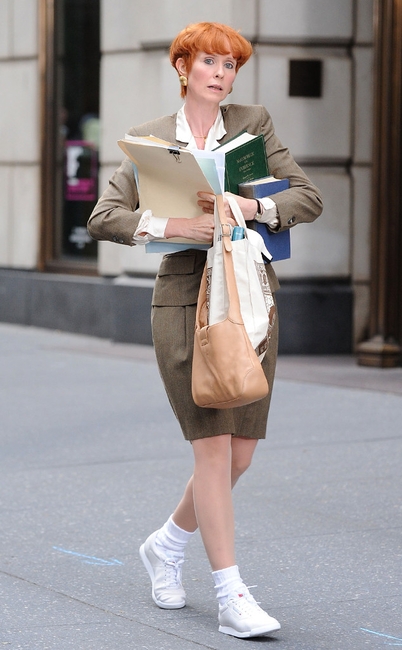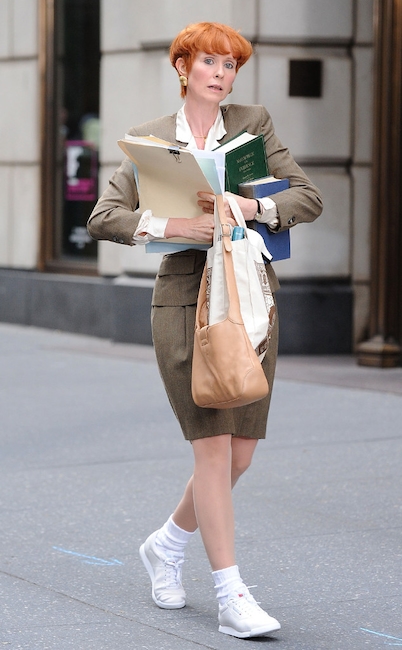 James Devaney/WireImage
Comfortable Class

These dad sneakers are way ahead of their time.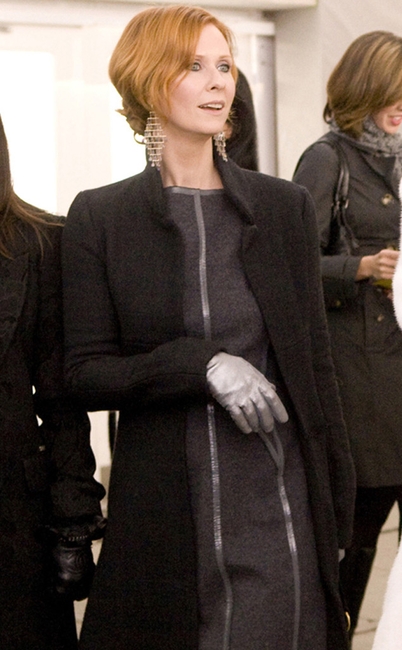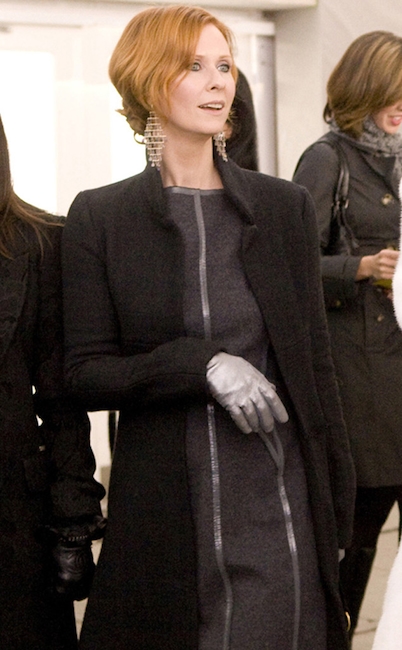 New Line Cinema
Gloves On

In hues of grey, the actress is posh and ready to make a statement.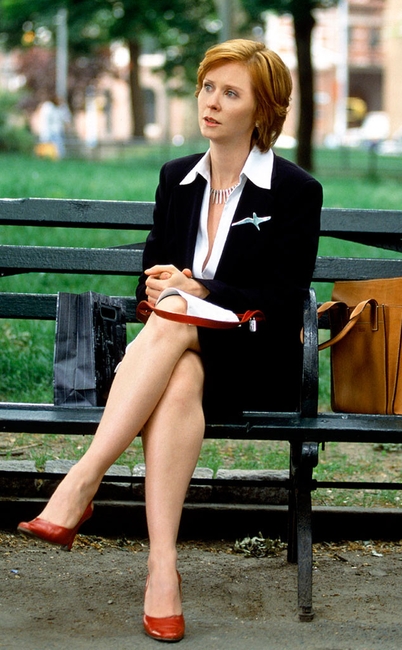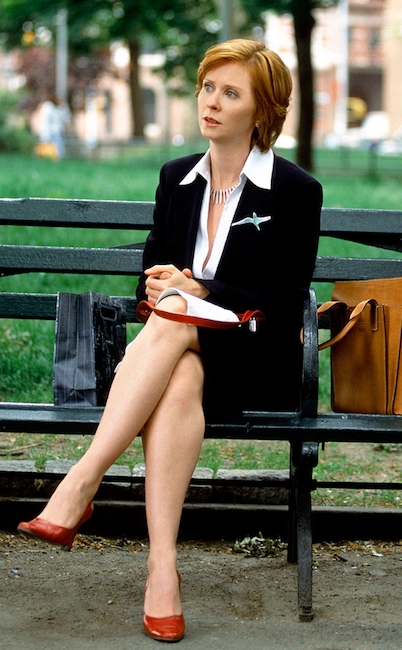 HBO
Big Red

Take note: Adding a red lip, pumps and purse is a bold move that makes an impact.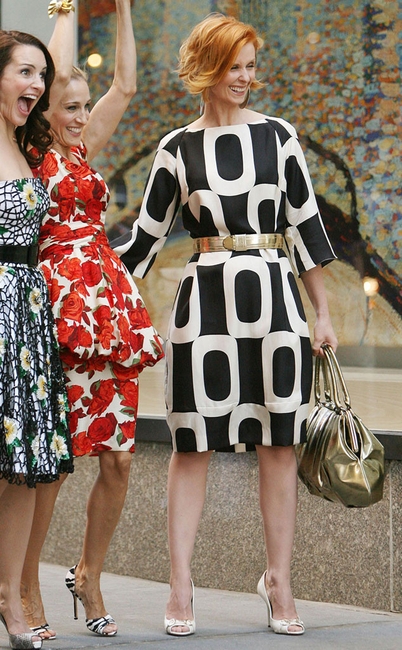 Hector Vallenilla, PacificCoastNews.com
Powerful Prints

This is how your friends will cheer when you rock a geometric print like Miranda.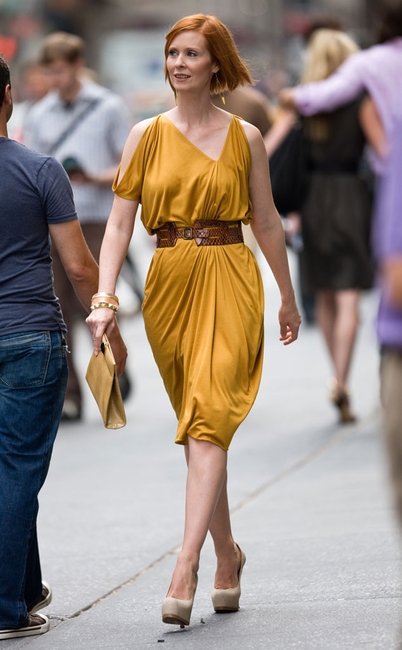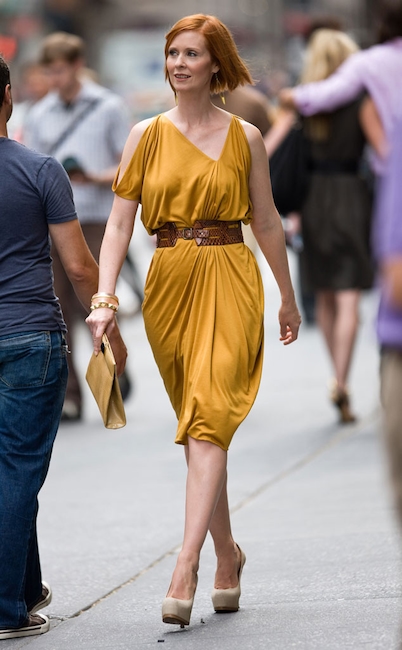 Craig Blankenhorn/MMIX New Line Productions, Inc.
Weekend Wears

Having brunch with your boss lady friends? This golden yellow hue is a good option.
(Visited 1 times, 1 visits today)
About The Author
You might be interested in