Watch Julia Louis-Dreyfus' Sons Uplift Their Mom During Last Day of Chemotherapy
So many people are rooting for Julia Louis-Dreyfus.
Less than four months after revealing on social media that she was diagnosed with breast cancer, the Veep star completed her last day of chemotherapy today.
In a new Instagram post, Julia shared the thoughtful gesture her sons Charlie and Henry Hall made for the big day. Let's just say they accomplished their goal of uplifting mom.
"My beauty boys @henryhallmusic @charlie_hall made this for me today, my last day of chemotherapy," she wrote on Instagram. "Pretty swell, right? Ain't they sweet?"
In the video, her sons dance and sing along to Michael Jackson's "Beat It" before leaving a thoughtful message.
"Mom's last chemo day!!!" the video read at the beginning. "BEAT IT!!!! Love, Henry and Charlie."
Ever since revealing her diagnosis, Julia has received support from friends, family, co-stars and fans from around the world.
In fact, co-stars Tony Hale and Timothy Simons recently performed Katy Perry's "Roar" to cheer up their close friend.
While we hope and pray for some great health news soon, take a look at Julia's inspiring cancer battle below. You got this, Julia!
She's a Fighter

On Sept. 28, the funny lady posted this note to her fans, telling the world she was gearing up for the fight of her life.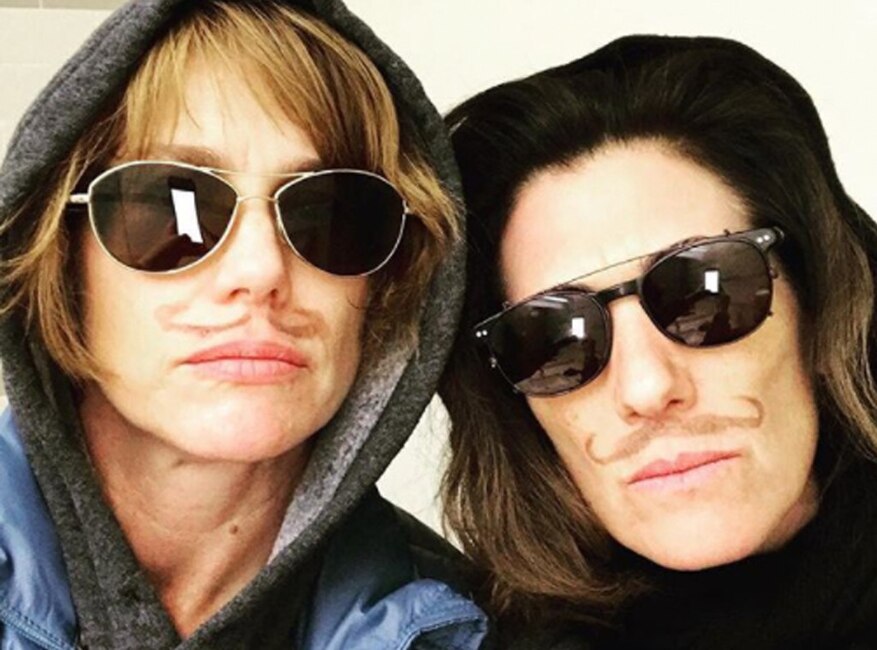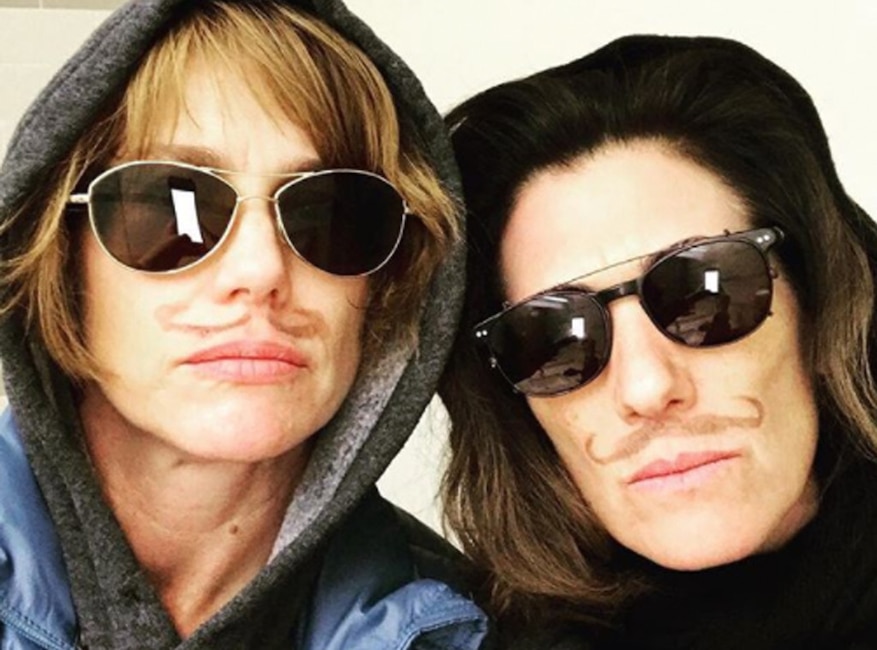 Instagram
With a Little Help From Your Friends

Julia posted photos of pals who showed their support. Along with the photo, she wrote, @veephbo in solidarity to bust cancer's ass. @jencrittenden @gaballgreen."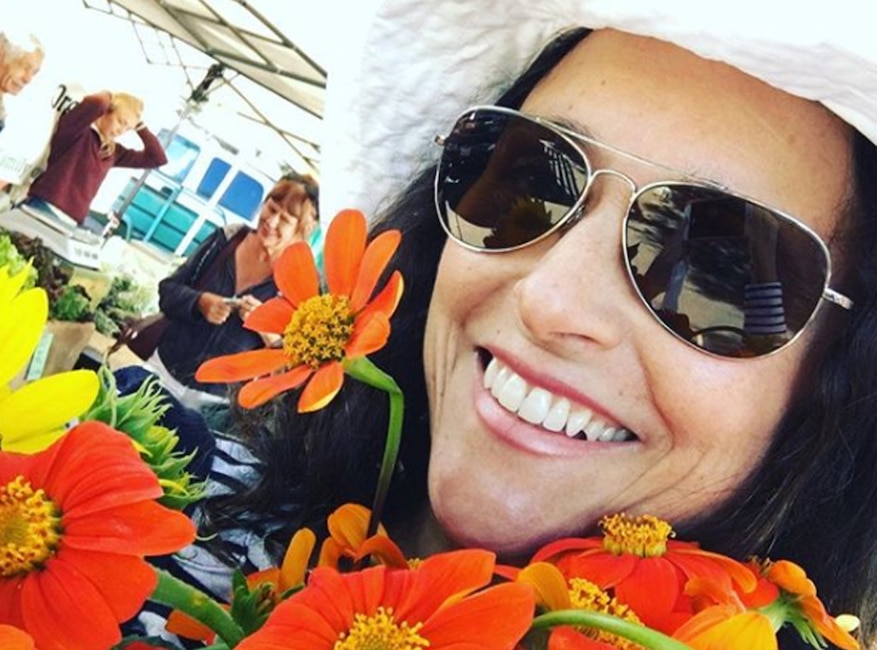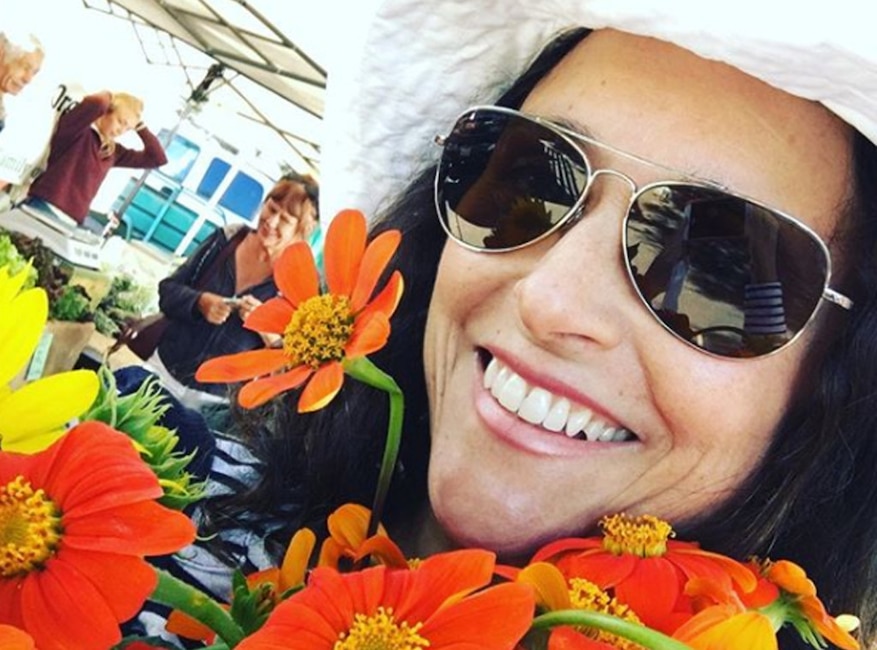 Instagram
Flowers for Julia

Making sure to stop and enjoy the world around her on Nov. 4, the star wrote, "Santa Barbara Farmers' Market. #cantbeatit #boughttoomuch #bighead."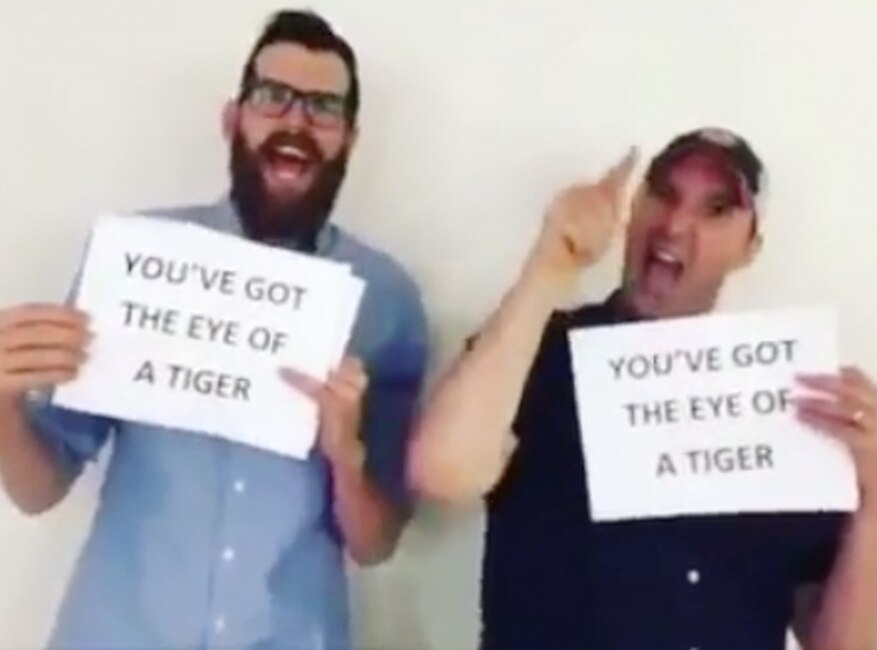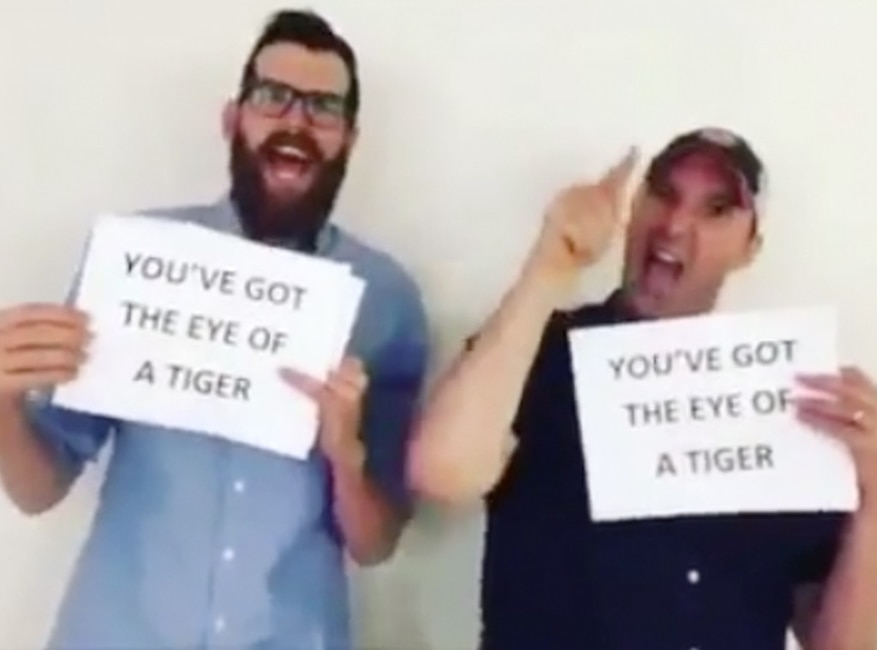 Instagram
You've Got the Eye of the Tiger

The former Seinfeld actress posted a video of her Veep co-stars Timothy Simons and Tony Hale doing a rendition of Katy Perry's "Roar." 
She posted the cute video with the caption, "How lucky am I that these bozos have my back? What a moving inspiration to my day. I've watched it a gazillion times. Thanks to @mrtonyhale @timothycsimons & @katyperry."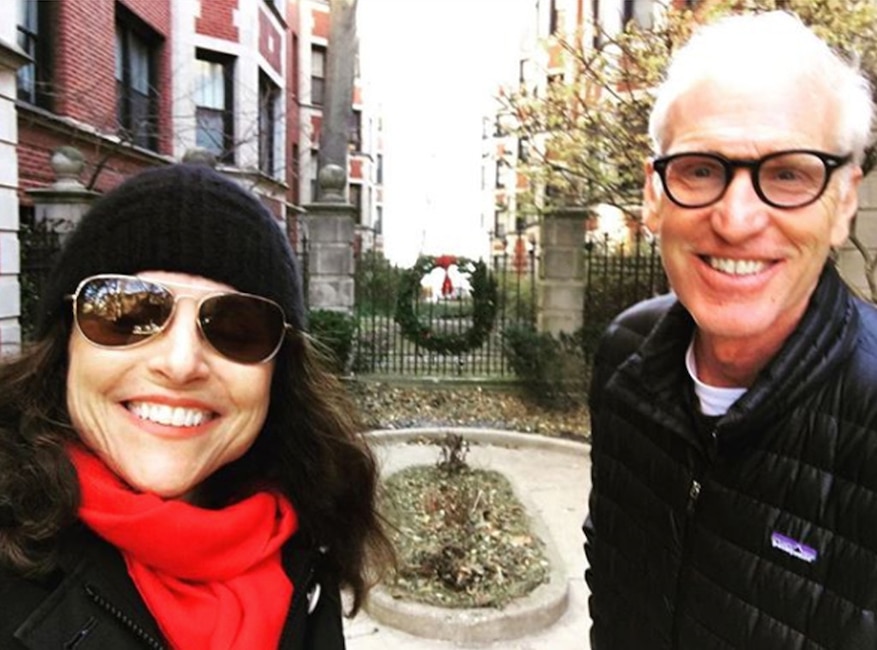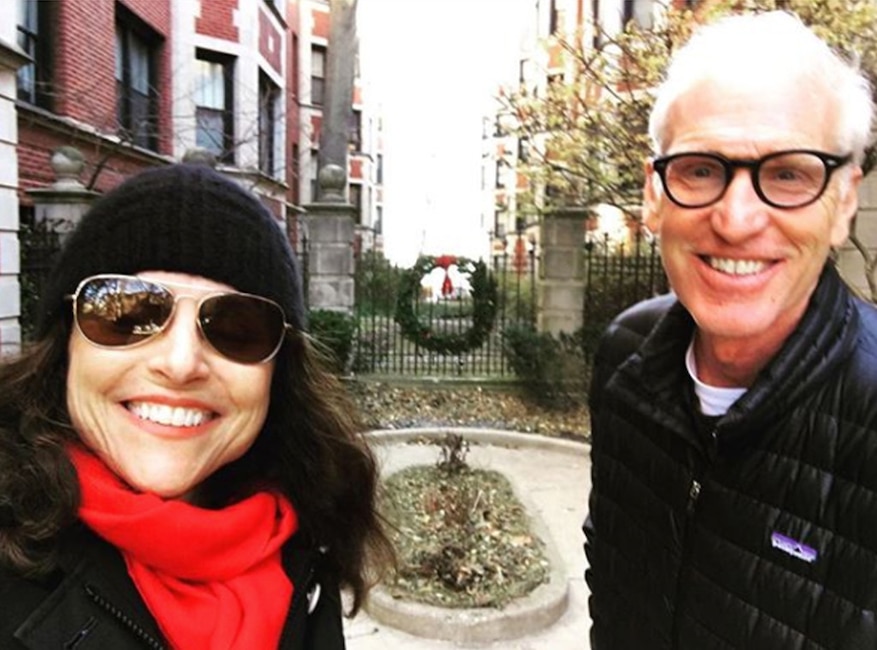 Instagram
Love Is Love

On Nov. 24, Julia wrote, "Our old apartment on the lake on the north side of Chicago where we happily lived IN SIN.#thankful."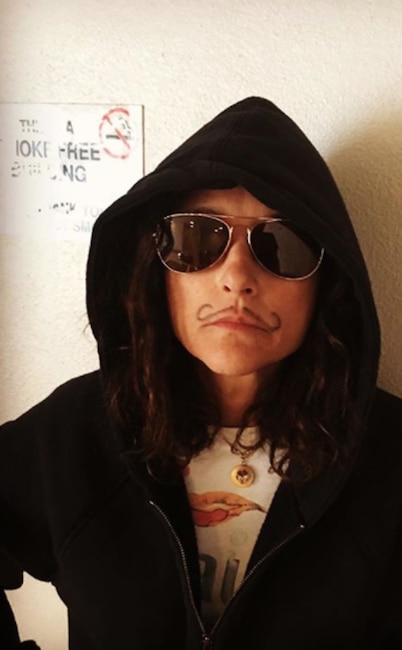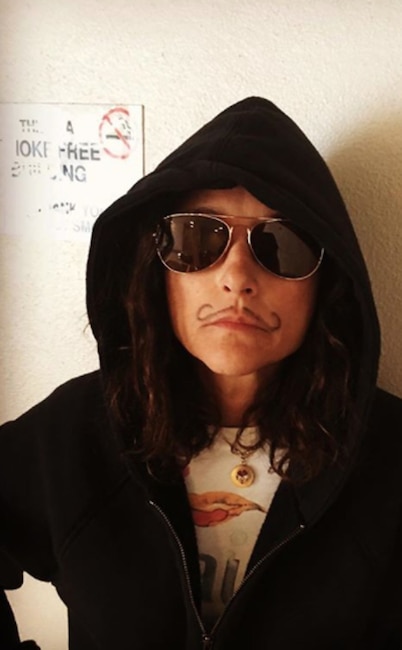 Instagram
Mr. Mustache

Getting tough, Julia wrote on Oct. 19, "Chemo #2: finito. We are NOT f–king around here. 'I've got the eye of the tiger. The Fighter dancing through the fire cuz I am a champion and you're going to hear me ROAR.'" She added, "Thanks to @mrtonyhale & @timothycsimons & @katyperry for their hilarious and loving inspiration."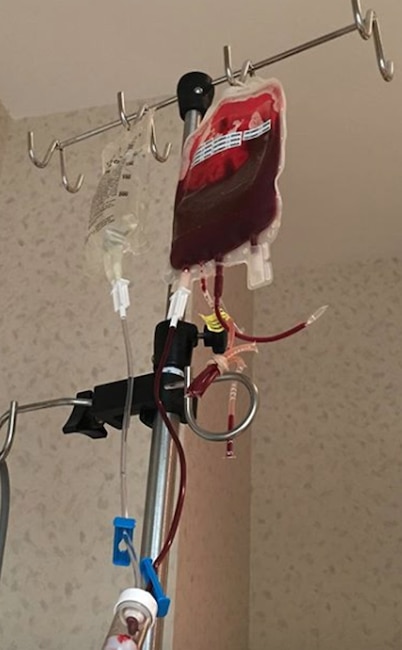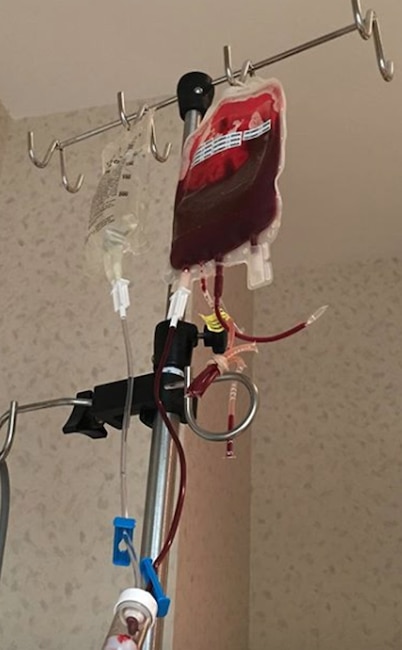 Instagram
Make 'Em Laugh

Trying to have a good sense of humor about the serious situation, the brunette wrote on Dec. 23, "Getting ready for the holidays with my awesome Xmas cocktail. #jollytransfusion #ivebeengood."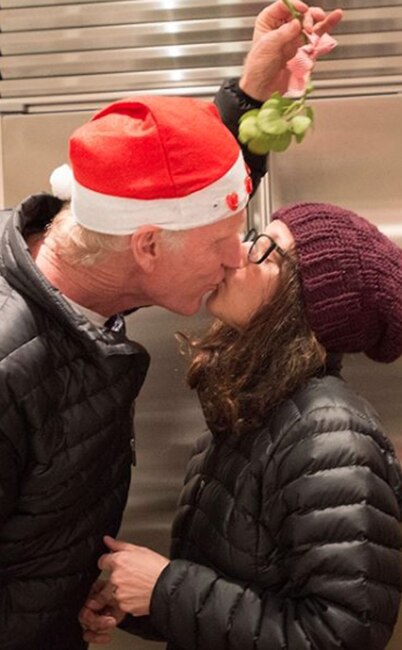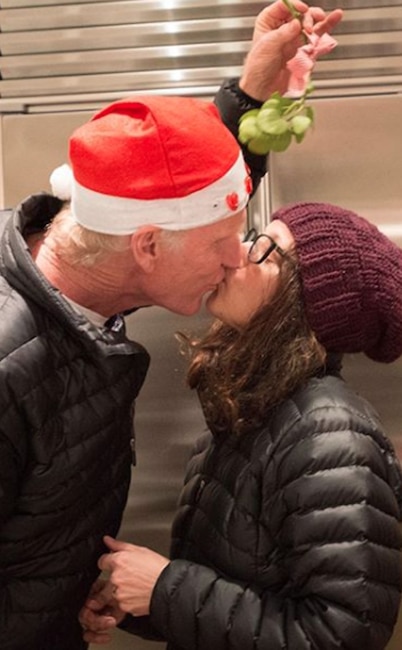 Instagram
Christmas Kiss

On Dec. 27, Julia wrote a sweet note to her husband, who has been by her side for three decades. The actress wrote, "Our pal, @stevenrstroud captured this #mistletoe moment on Xmas eve. #love #myhero."
Watch Daily Pop weekdays on E! at 12 p.m.
Don't miss E! News every weekday at 7 and 11 p.m.
(Visited 5 times, 1 visits today)
About The Author
You might be interested in