Where Do Kameron Westscott & D'Andra Simmons Rank Amongst All 101 Real Housewives?
Now that season two reunion of The Real Housewives of Dallas is officially over, with talk of knives for hands, pink dog food and Sexual Chocolate firmly in our rear view mirror, it's time for one thing: An update of our official Real Housewives ranking!
Joining the list this time are a pair of RHOD newbies who didn't waste time stirring things up in the Lone Star state. Kameron Westscott, the dog lover determined to bring the aforementioned pink dog food into the world, went toe-to-toe with Brandi Redmond nearly every chance she got, while D'Andra Simmons, through whom we met the Mama D (her boss of a mother), wasn't afraid to put anyone in their place if they were acting a fool—including longtime friend and self-described Mouth of the South, LeeAnne Locken.
So how did their performance stack up against the other 99 Real Housewives who've come before them? You're going to have to read on to find out! (Note: Only those who've completed their first full season, including reunion specials, are included on the list. That means you'll have to check back in a few weeks for RHOC newbie Peggy Sulahian!)
The Official Ranking of The Real Housewives

We at E! News can't get enough of The Real Housewives. We obsess over their feuds, we interject their taglines into conversations on the regular, we even download their hilarious songs. But not all Housewives are created equal. For every Teresa Giudice, there's a Tammy Knickerbocker. 
We proudly present the official ranking of The Real Housewives. All 101 of them.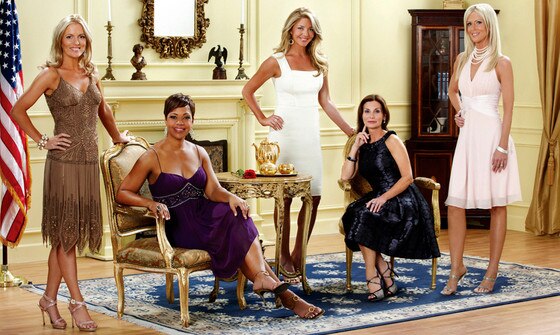 Adam Olszweski/Bravo
101-98. The Real Housewives of D.C.

Bravo's ill-fated attempt at highlighting our nation's capital brought together four women so forgettable you'd be forgiven for erasing them from your memory and one so desperate for fame that she crashed the White House. More on her later. (Those forgettable ladies? Mary Amons, Lynda Erkiletian, Cat Ommanney, and Stacie Scott Turner.)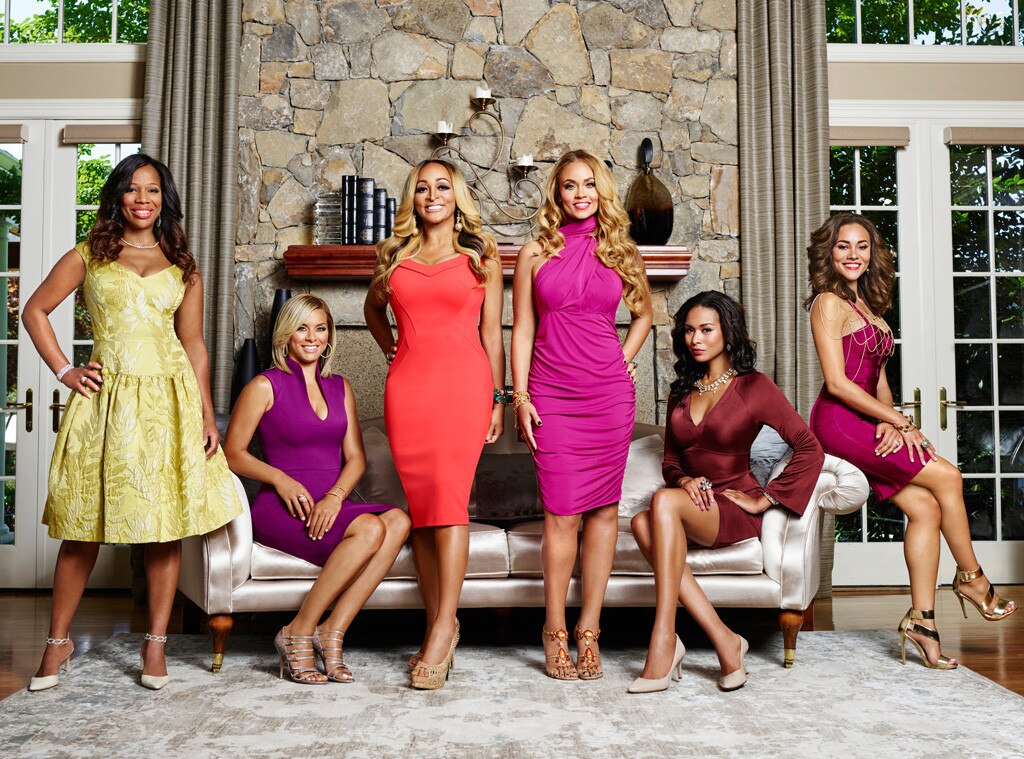 Tommy Garcia/Bravo
97-91. The Real Housewives of Potomac

After two seasons, we can't be bothered with Gizelle Bryant, Karen Huger, Robyn Dixon, Ashley Darby, Charrisse Jordan-Jackson, Monique Samuels, and Katie Rost's incessant arguments about etiquette or who the "Grande Dame of Potomac" might be. Sorry, not sorry.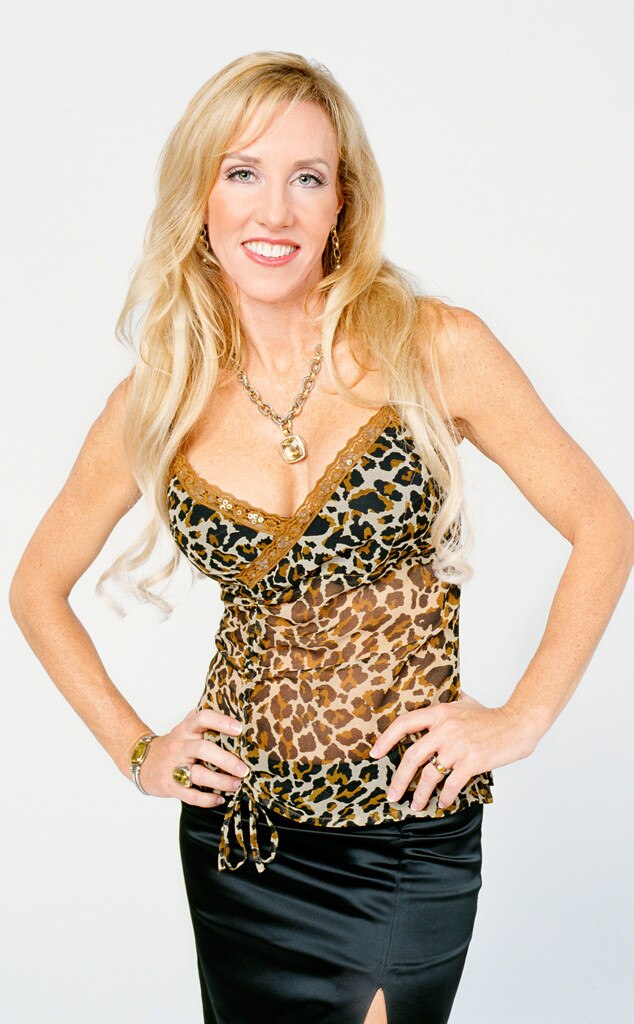 Chris McPherson/NBC/NBCU Photo Bank via Getty Images
90. Kimberly Bryant, RHOC

Who?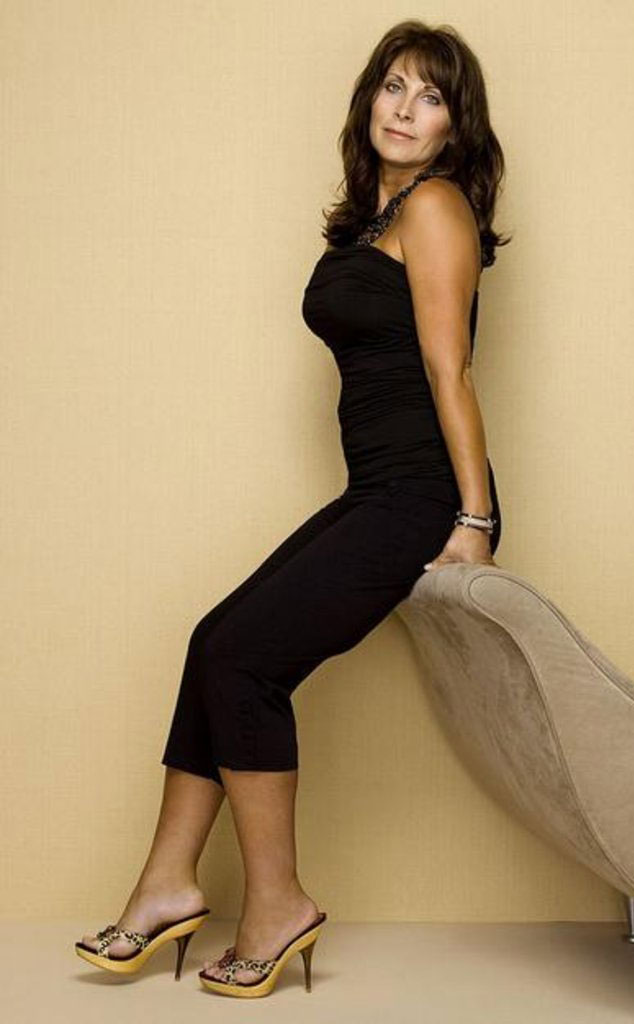 BRAVO
89. Tammy Knickerbocker, RHOC

Again, who?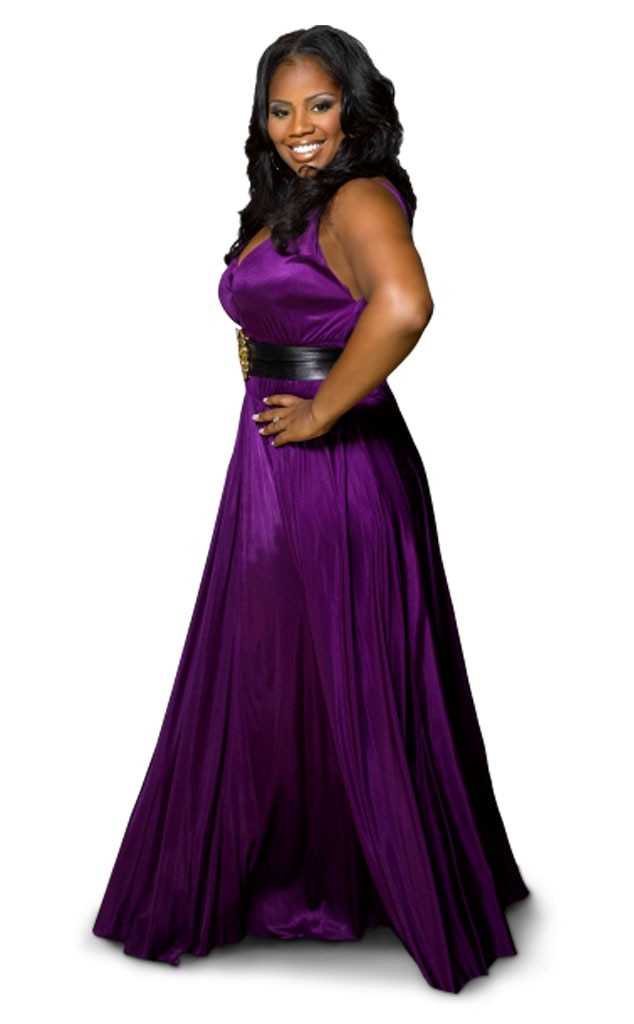 BRAVO
88. DeShawn Snow, RHOA

Once upon a time, DeShawn starred on the same TV show as NeNe Leakes. Surprising, we know.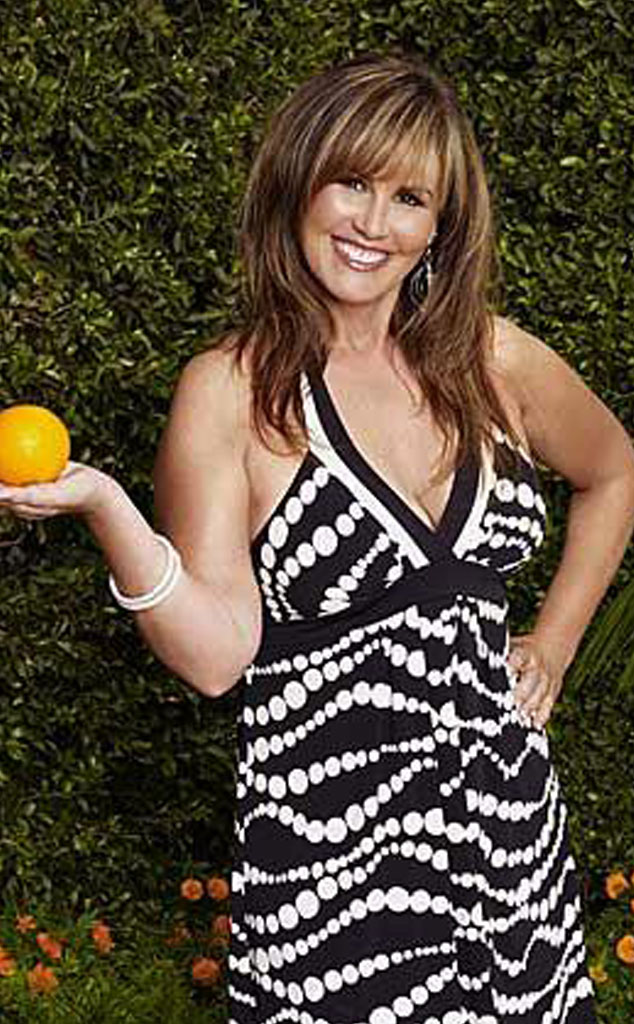 BRAVO
87. Quinn Fry, RHOC

Her defining trait was "cougar." Yawn.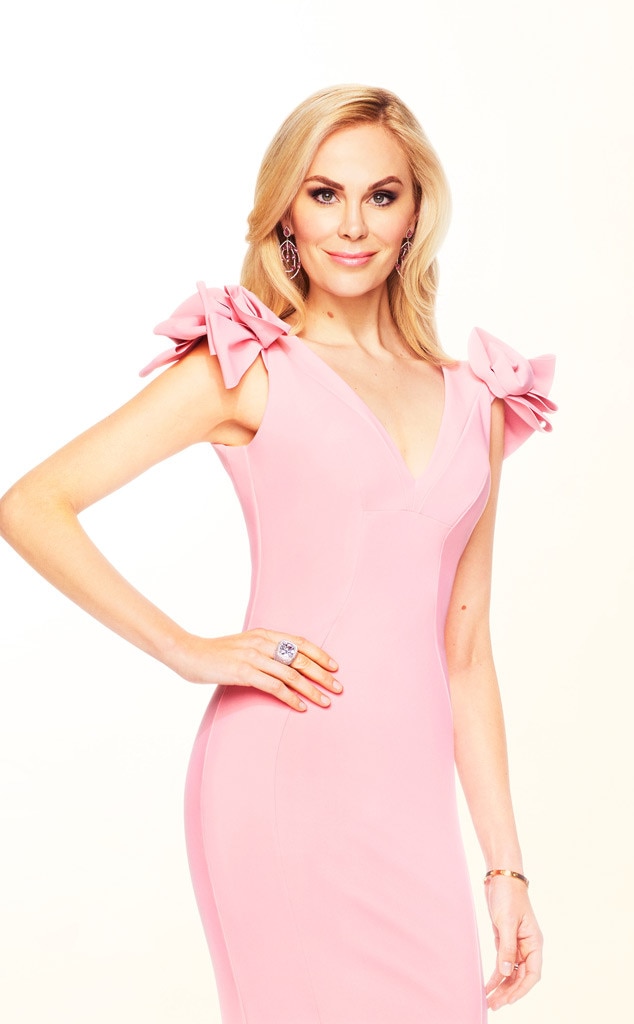 Bravo
86. Kameron Westscott, RHOD

On the one hand, she's the Housewife who introduced the world to pink dog food. On the other hand, she's the Housewife who introduced the world to pink dog food.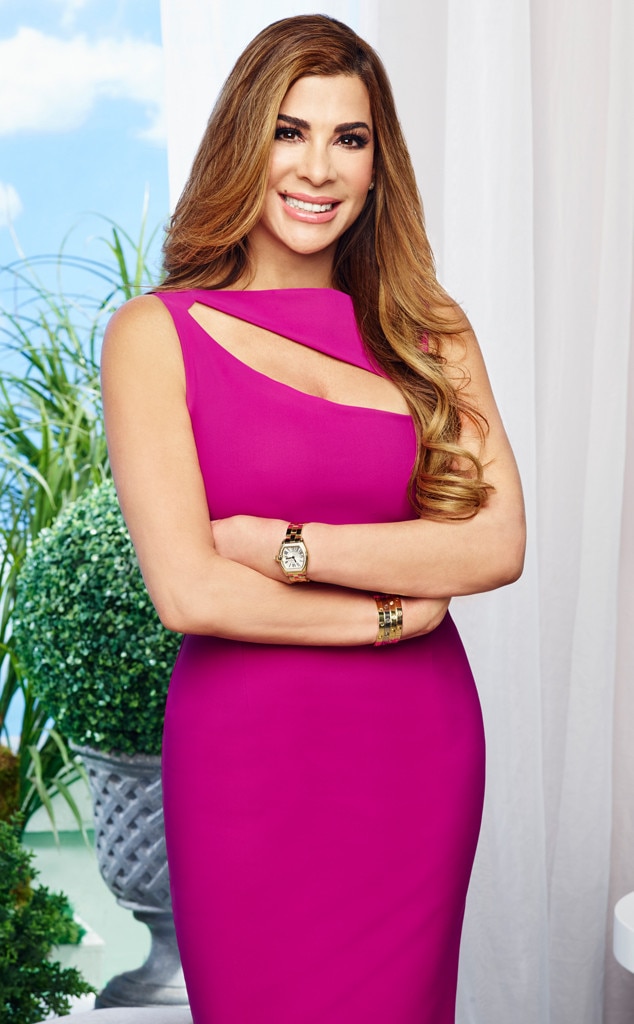 Bravo
85. Siggy Flicker, RHONJ

From peacekeeper in season one to unrelenting complaints about a thrown cake in season two, we're not sure what's going on with Siggy, but we don't love it.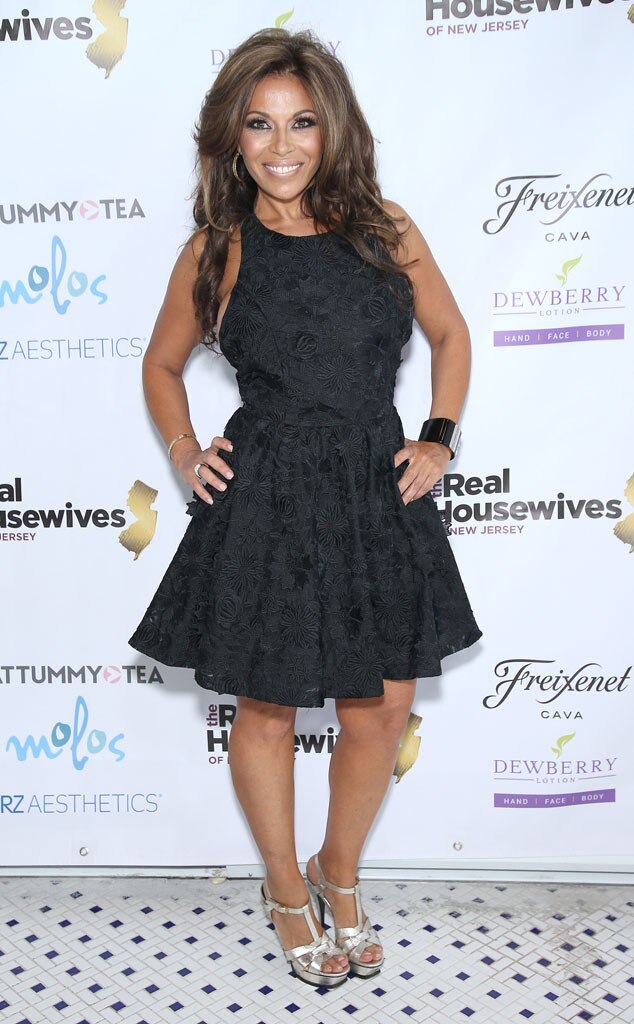 Paul Zimmerman/Getty Images
84. Dolores Catania, RHONJ

Points for being willing to go toe-to-toe with Danielle Staub. Points subtracted for being unwilling to fault BFF Siggy on just about anything.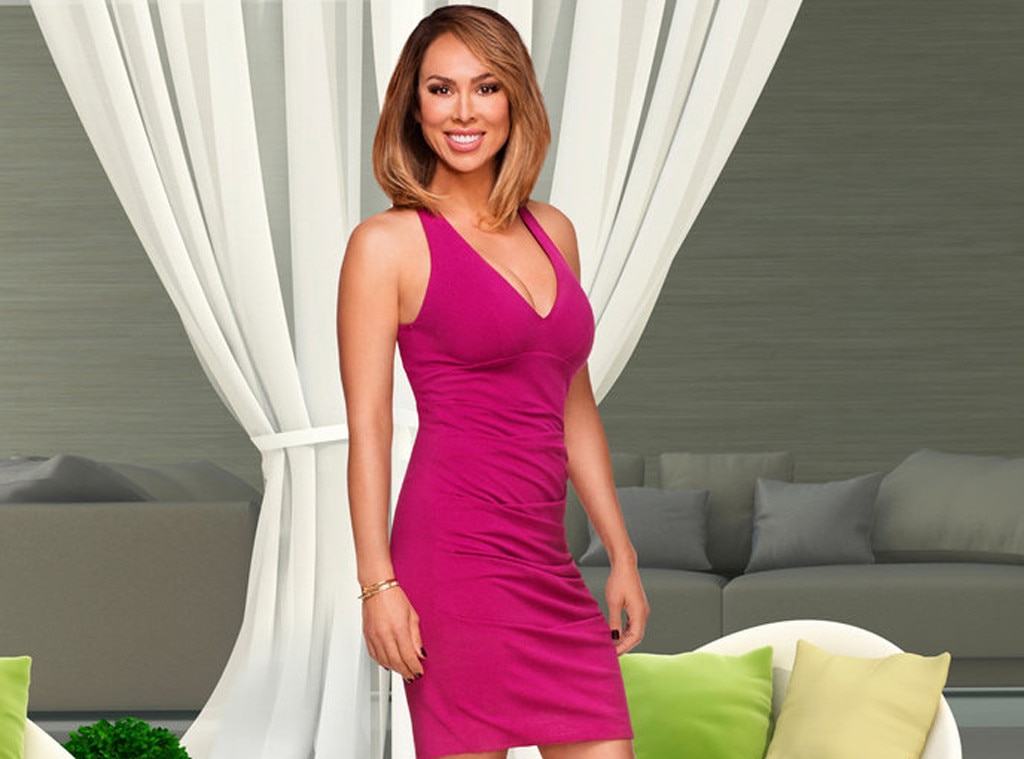 Bravo
83. Kelly Dodd, RHOC

Again, too new to the franchise to rank any higher. Points for the truly unorthodox living arrangements, though.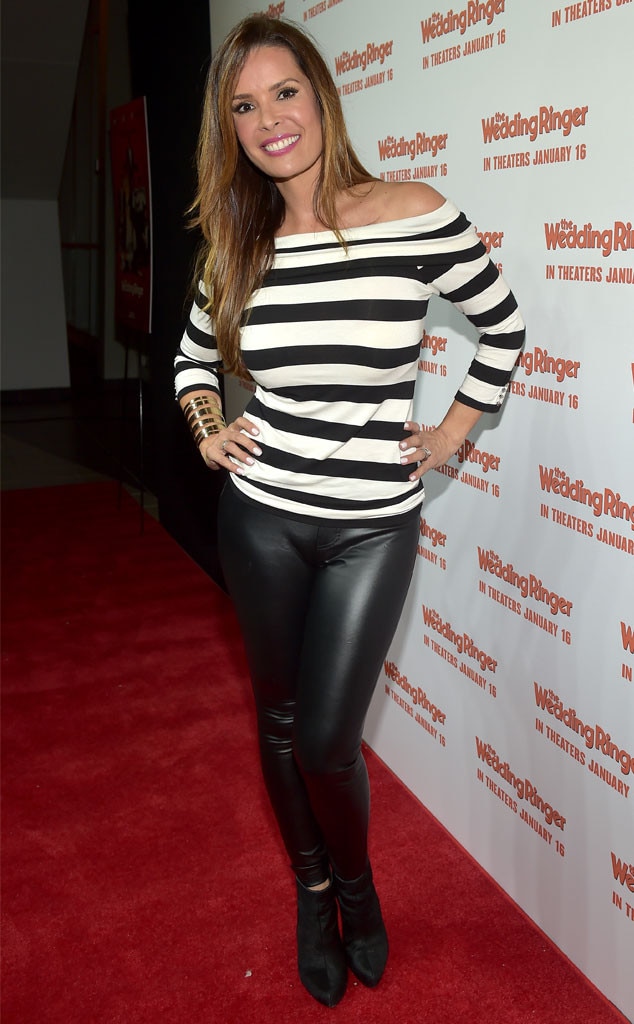 Gustavo Caballero/Getty Images for Allied-THA
82. Karent Sierra, RHOM

All we remember about Karent is that she was a dentist and none of her co-stars seemed to like her at all. Next!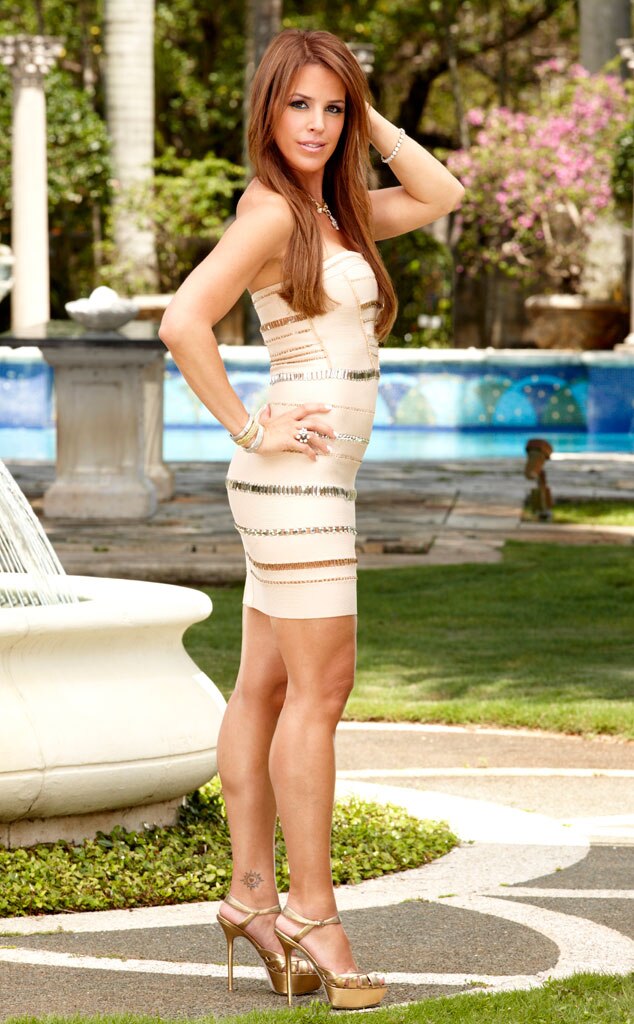 Adam Olszweski/Bravo
81. Cristy Rice, RHOM

This was a real person with a show on Bravo. We promise.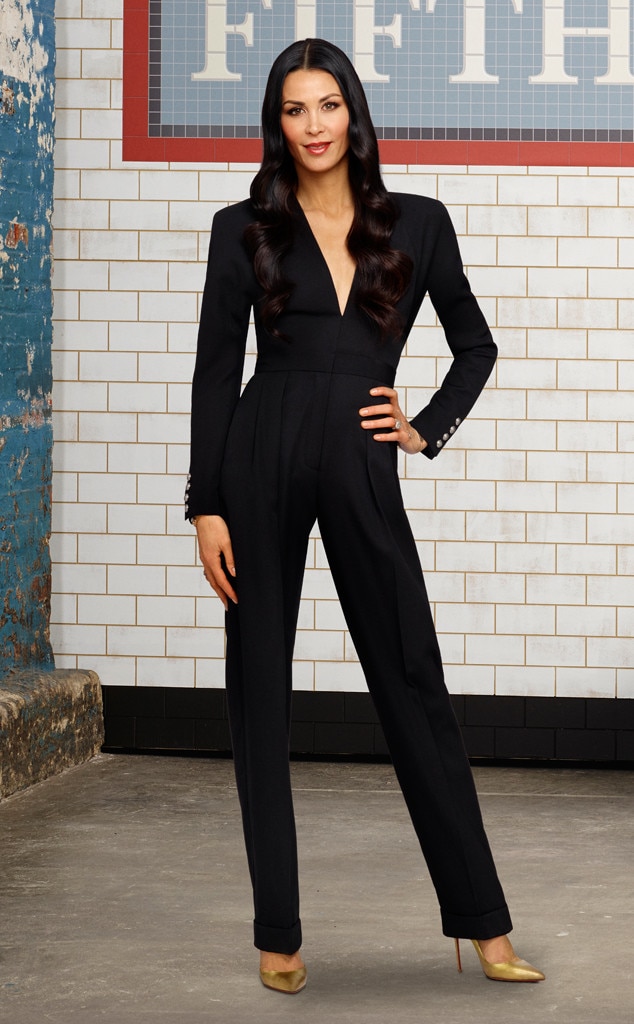 Bravo
80. Jules Wainstein, RHONY

As RHONY's most recent one-and-done, Jules' tenure was too brief to rank any higher. However, she sure did deliver her fair share of drama.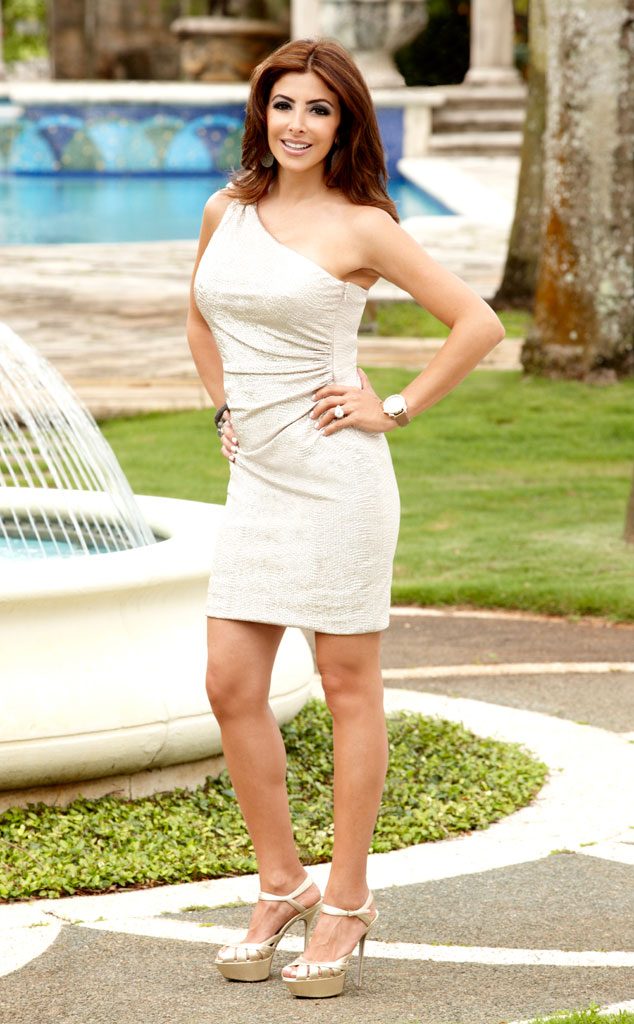 Adam Olszweski/Bravo
79. Larsa Pippen, RHOM

If only we knew then that she was Kim Kardashian's BFF…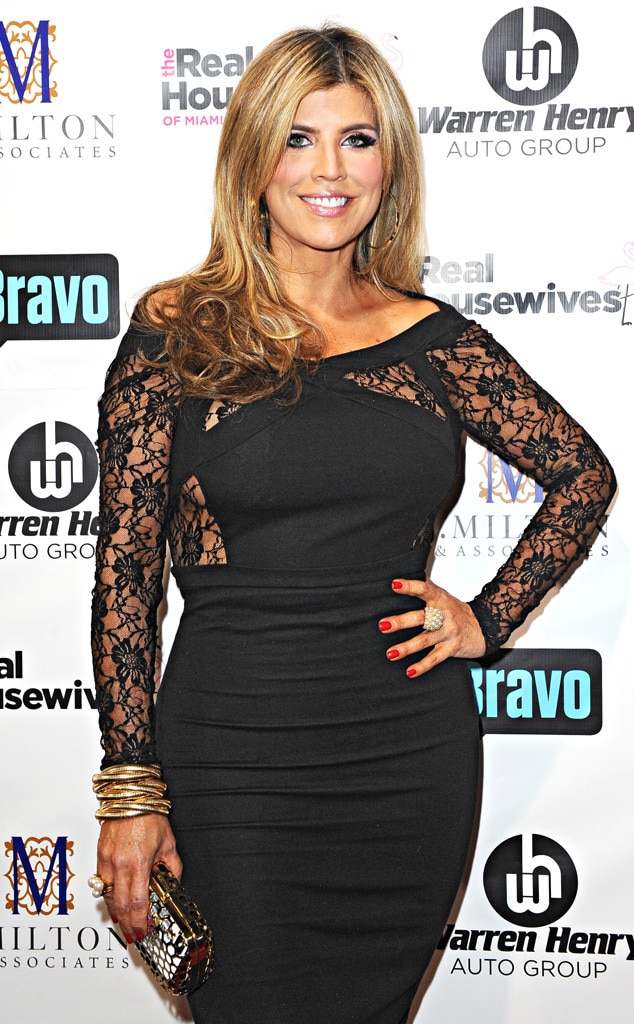 Jeff Daly/Bravo
78. Ana Quincoces, RHOM

Better luck on Next Food Network Star, Ana!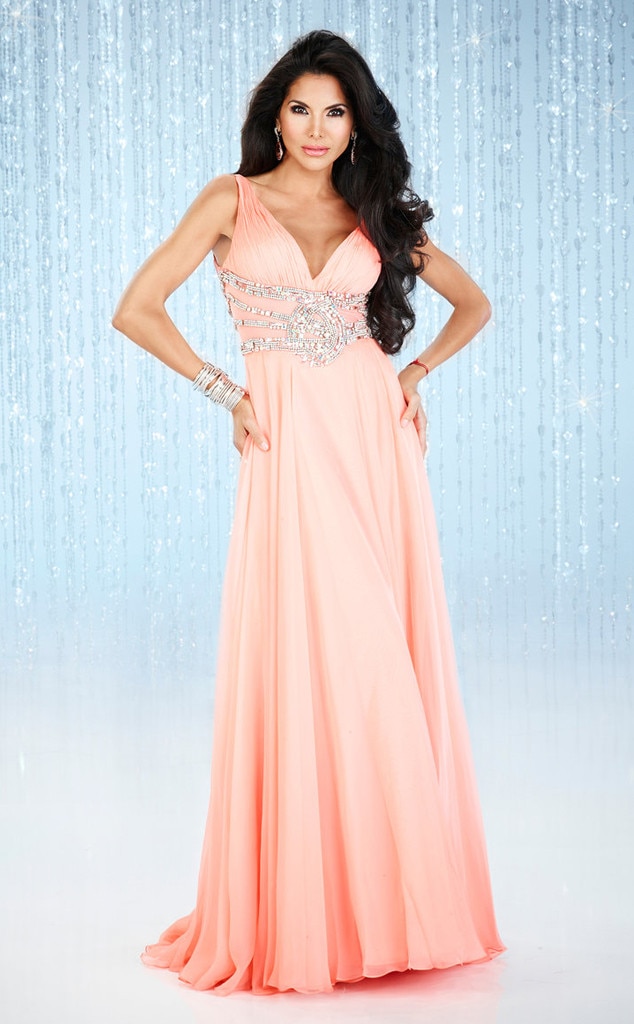 Bravo
77. Joyce Giraud de Ohoven, RHOBH

Nothing more than a punching bag for Brandi Glanville. Plus, her tagline celebrating the icky notion that you can never be too skinny was gross.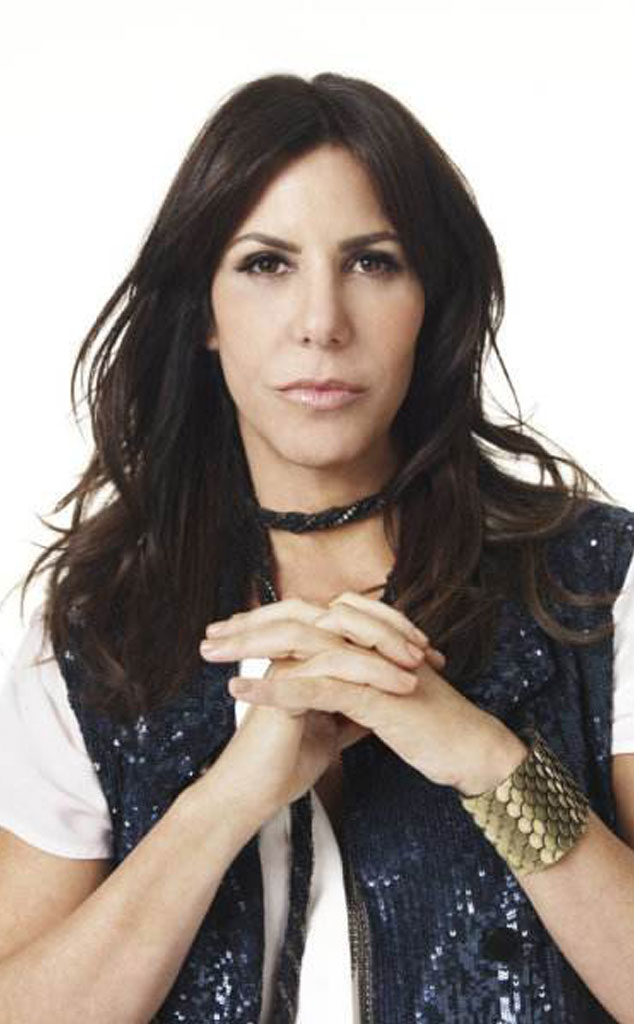 BRAVO
76. Cindy Barshop, RHONY

Cindy was supposed to be the new Bethenny Frankel. Cindy was no Bethenny Frankel.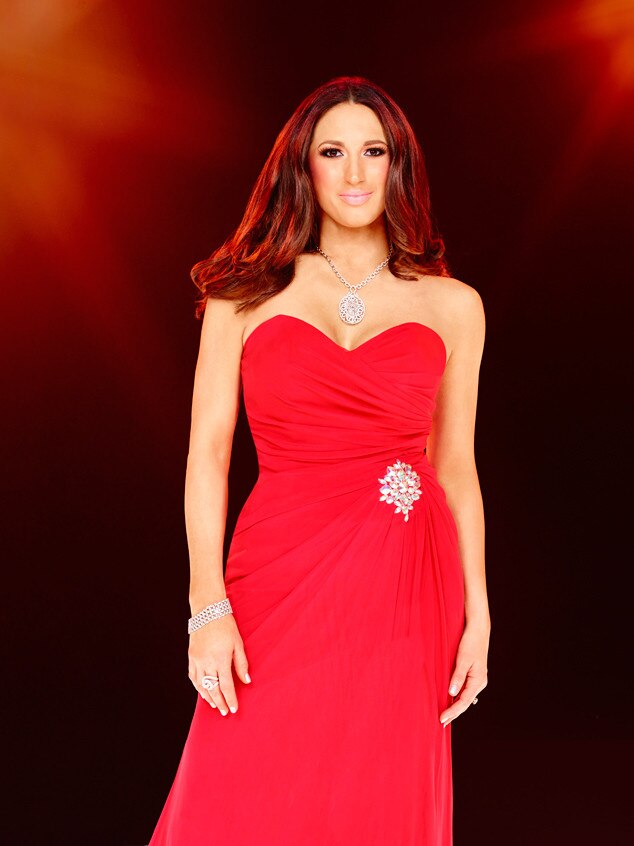 Bravo
75. Amber Marchese, RHONJ

Everything Amber and her husband Jim did seemed to reek of desperation. Plus, he was involved in more of the drama than she was. Not a good look.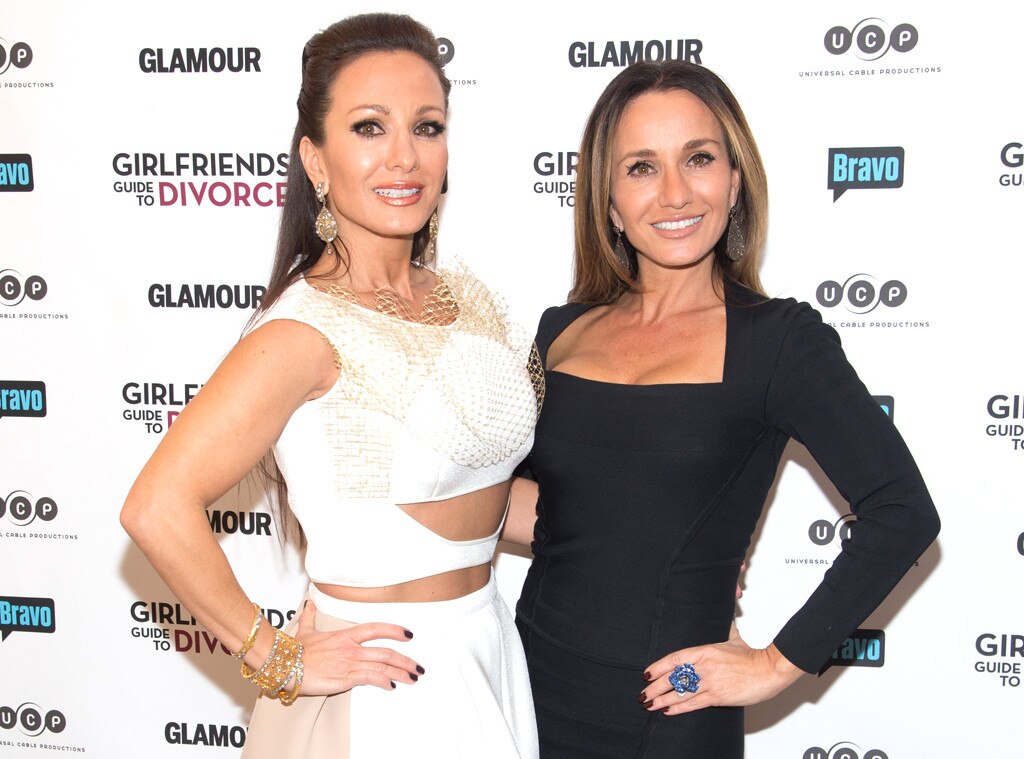 Mike Pont/Getty Images
74-73. Teresa Aprea and Nicole Napolitano, RHONJ

So unnecessary they couldn't even get individual taglines.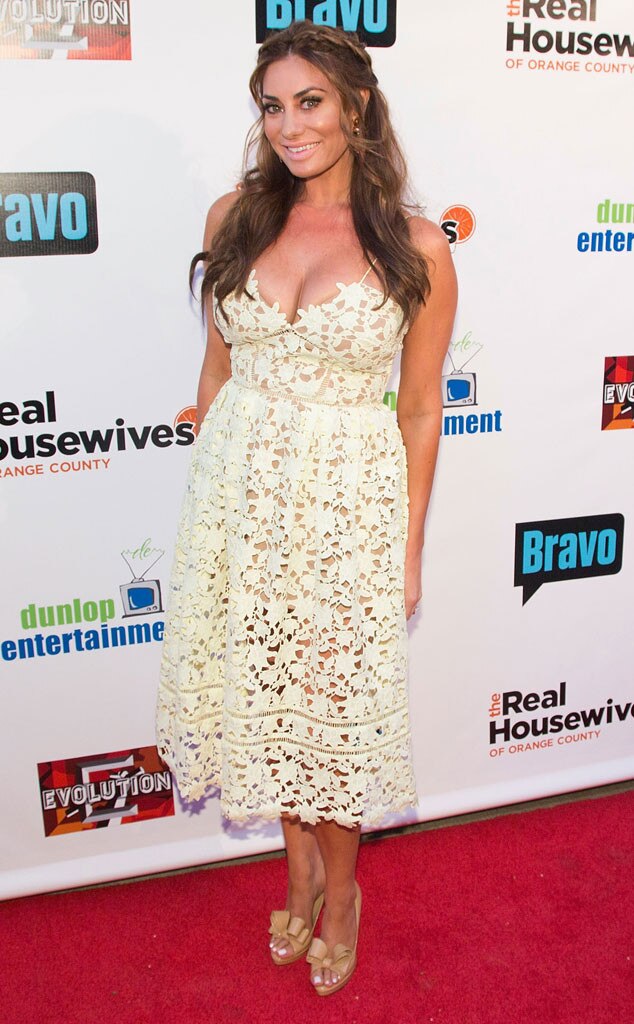 Gabriel Olsen/FilmMagic
72. Lizzie Rovsek, RHOC

Another one of OC's one-and-done Housewives.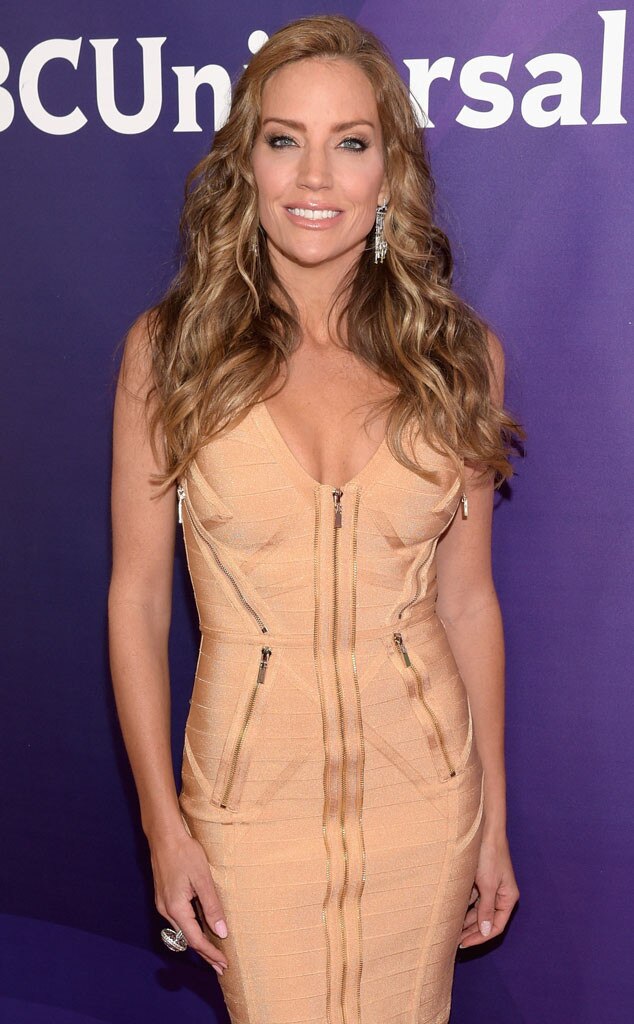 Jason Kempin/Getty Images
71. Cary Deuber, RHOD

Cary proved herself willing to stand up to the loudest of voices (e.g. LeeAnne Locken), but something about her marriage makes us uncomfortable. Maybe it's her husband's weird obsession with buying her entire wardrobe.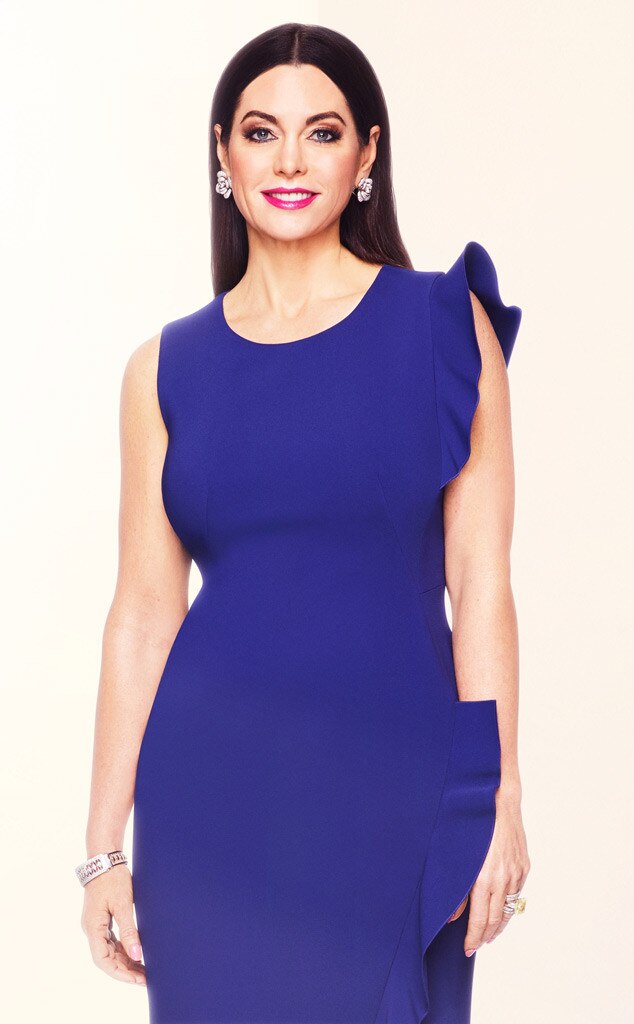 Bravo
70. D'Andra Simmons, RHOD

Her willingness to call BFF LeeAnne Locken on her BS, as well as the introduction to her delightful mother Mama D, are why D'Andra's ranked as high as she is.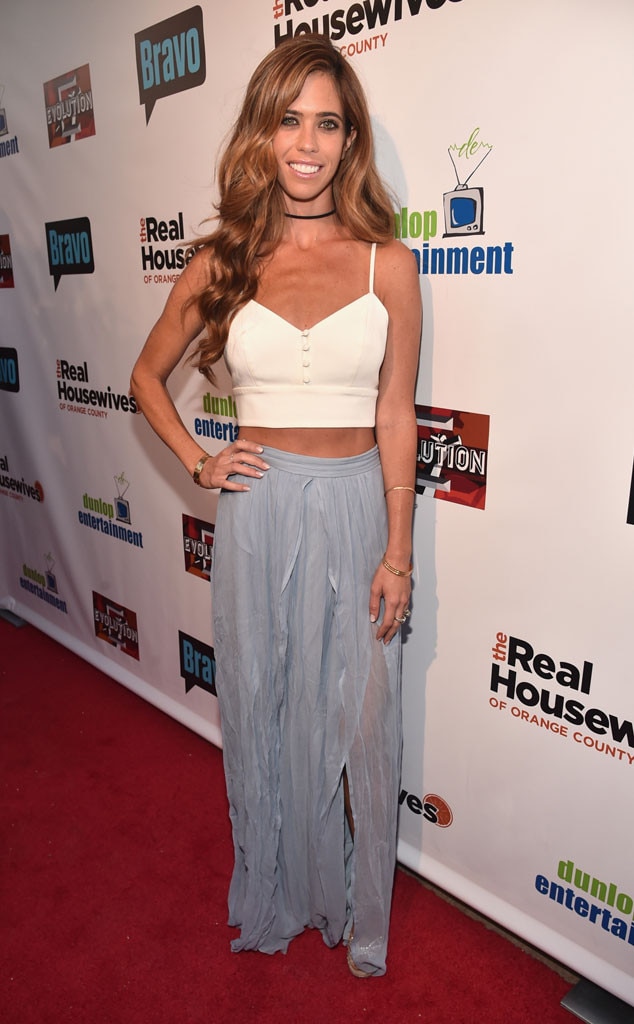 Alberto E. Rodriguez/Getty Images
69. Lydia McLaughlin, RHOC

Lydia's biggest storyline was trying to get her mom to stop smoking weed. Buzzkill!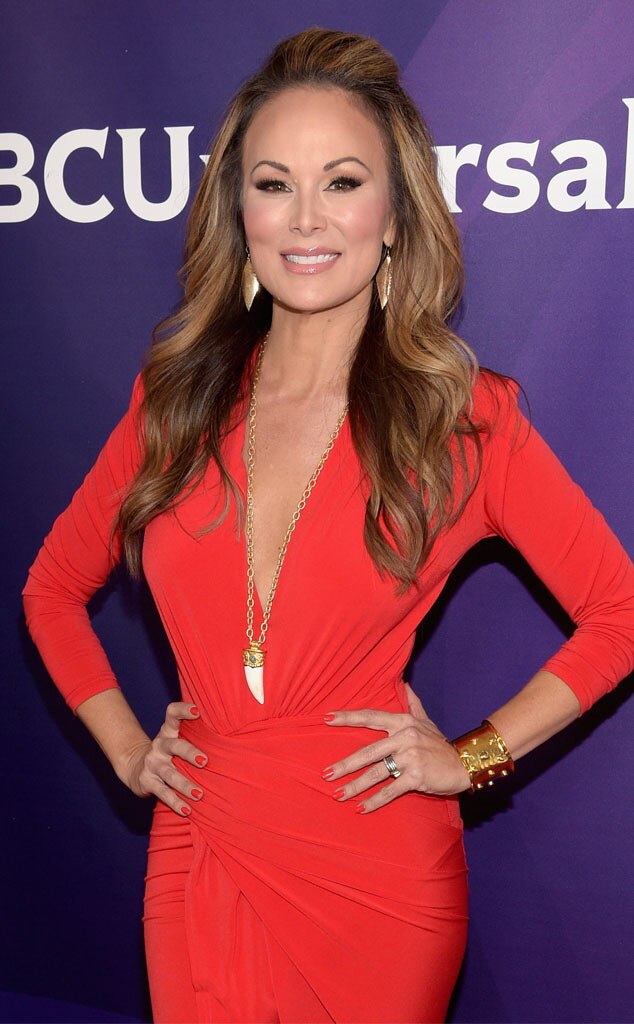 Jason Kempin/Getty Images
68. Tiffany Hendra, RHOD

Tiffany never really had a storyline of her own in the first season of Dallas. Unless trying to convince her Keith Urban-lite husband that living in Texas was a good idea is your idea of riveting television.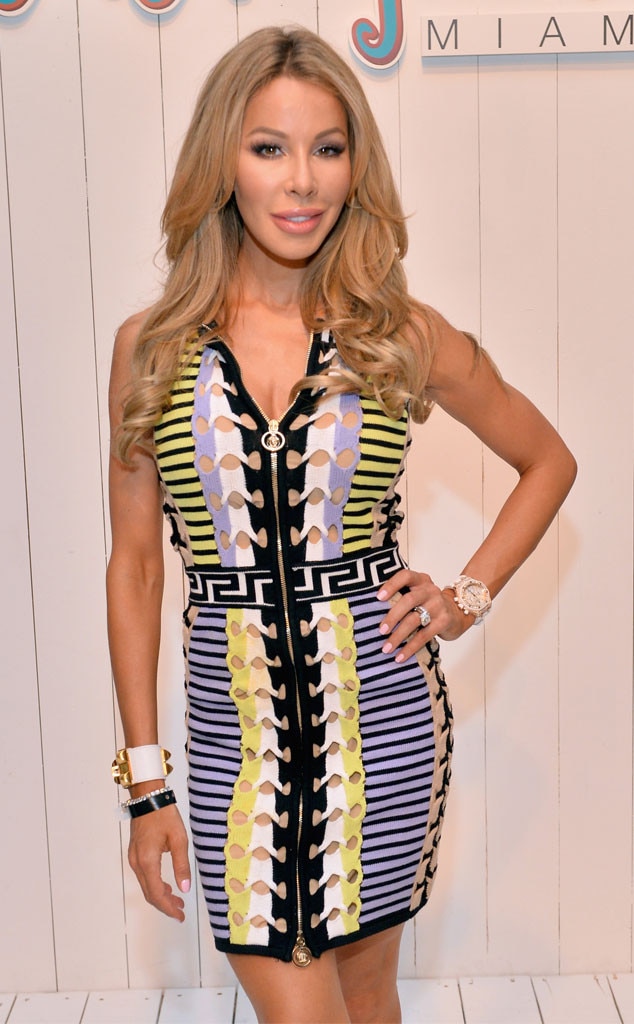 Carlos Barrios/Getty Images for Luli Fama
67. Lisa Hochstein, RHOM

Lisa's struggle with fertility was an emotional watch, but that was about all there was of note on her time on Miami.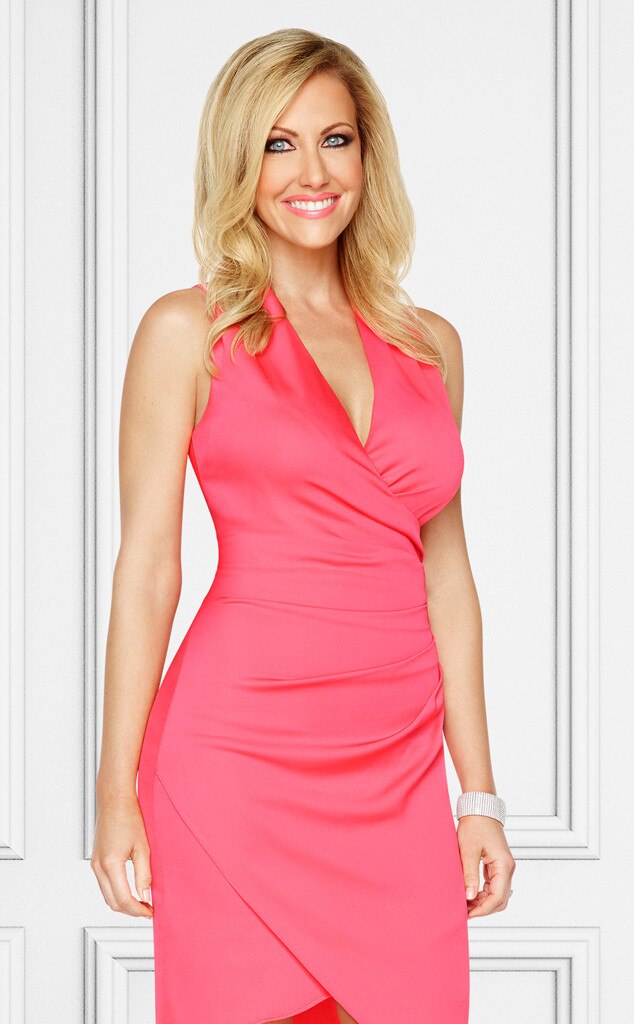 Bravo
66. Stephanie Hollman, RHOD

Stephanie's BFF relationship with Brandi Redmond is a delight, but Brandi always shines a bit brighter. Also, WTF is up with Stephanie's husband and his lists?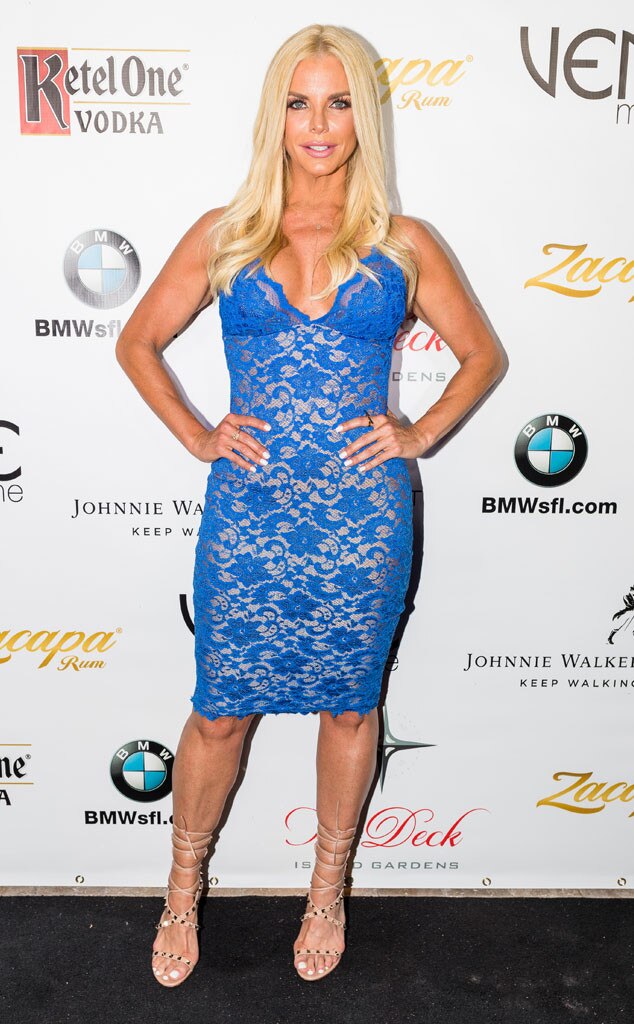 Dylan Rives/Getty Images for Venue Magazine
65. Alexia Echevarria, RHOM

Points for wisely stepping away in season two to focus on her son after his horrific accident, but Alexia was never that interesting on her own.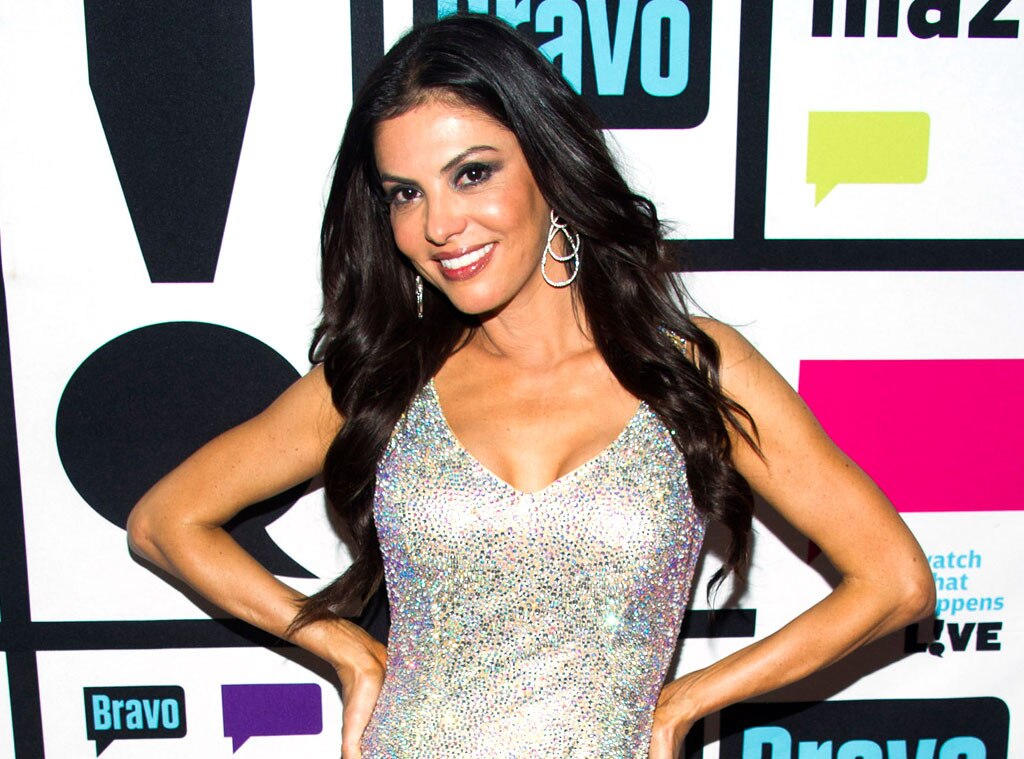 Charles Sykes/Bravo
64. Adriana de Moura, RHOM

Adriana was the right kind of crazy. Too bad she was stuck on the sinking ship that was Miami.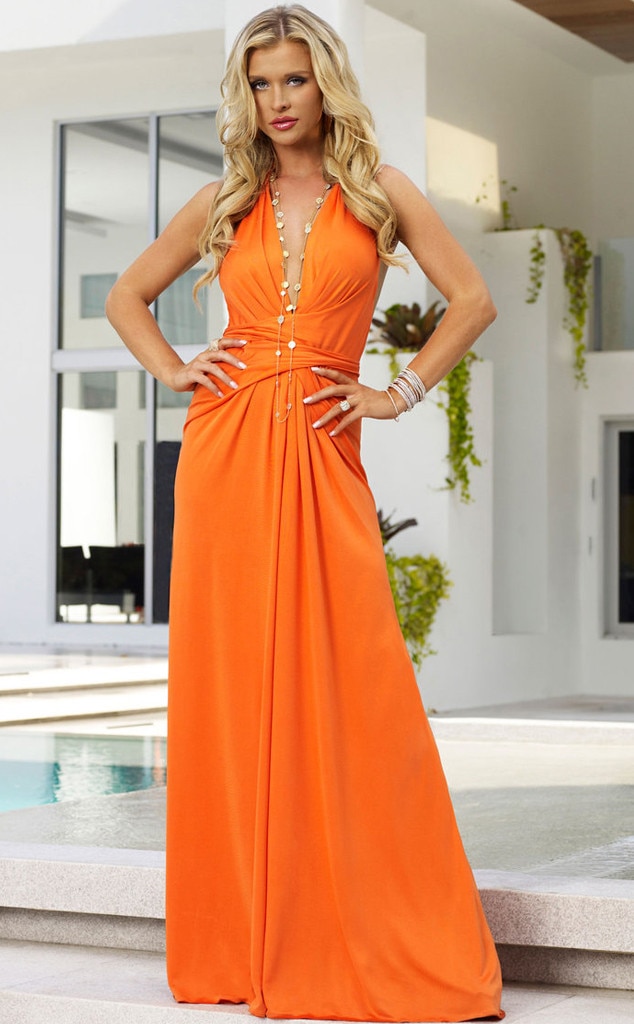 Bravo
63. Joanna Krupa, RHOM

Joanna's most memorable Housewives contribution was her offscreen feud with Brandi Glanville. That's not how this works, Joanna.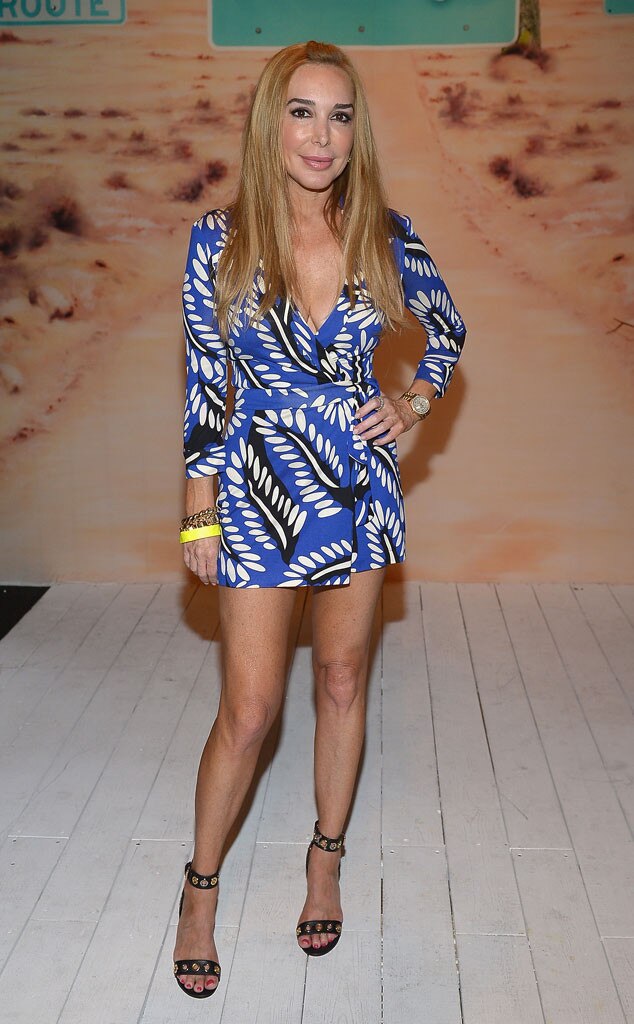 Gustavo Caballero/Getty Images for Maaji
62. Marysol Patton, RHOM

Marysol was only kept around because her mom Elsa was such a riot. You know, we know, and she knows it.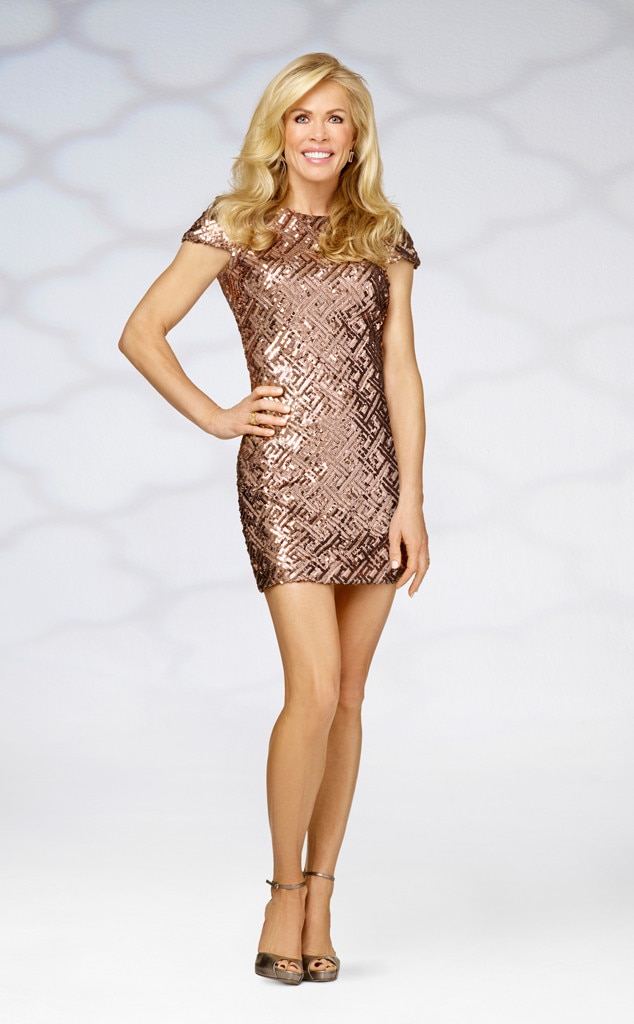 Bravo
61. Kathryn Edwards, RHOBH

We all cheered when Kathryn took on the infamous Faye Resnick as soon as she made her Beverly Hills debut. And then we snored through the rest of her brief time on the show.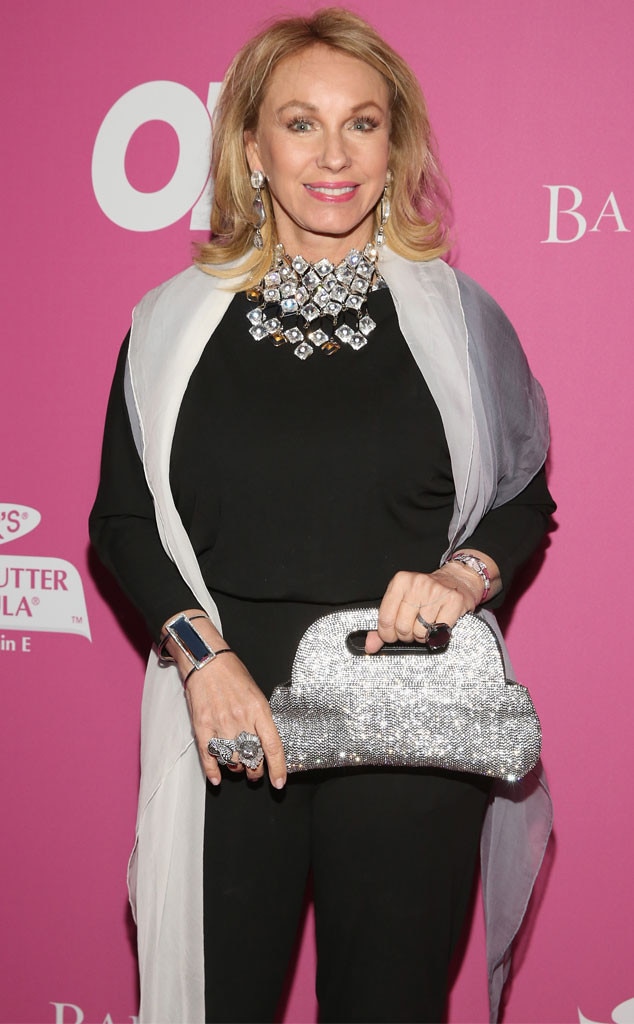 Robin Marchant/Getty Images
60. Lea Black, RHOM

Lea was the grande dame of Miami and her co-stars knew it. No one dared cross her. Also, her husband once represented Justin Bieber in court!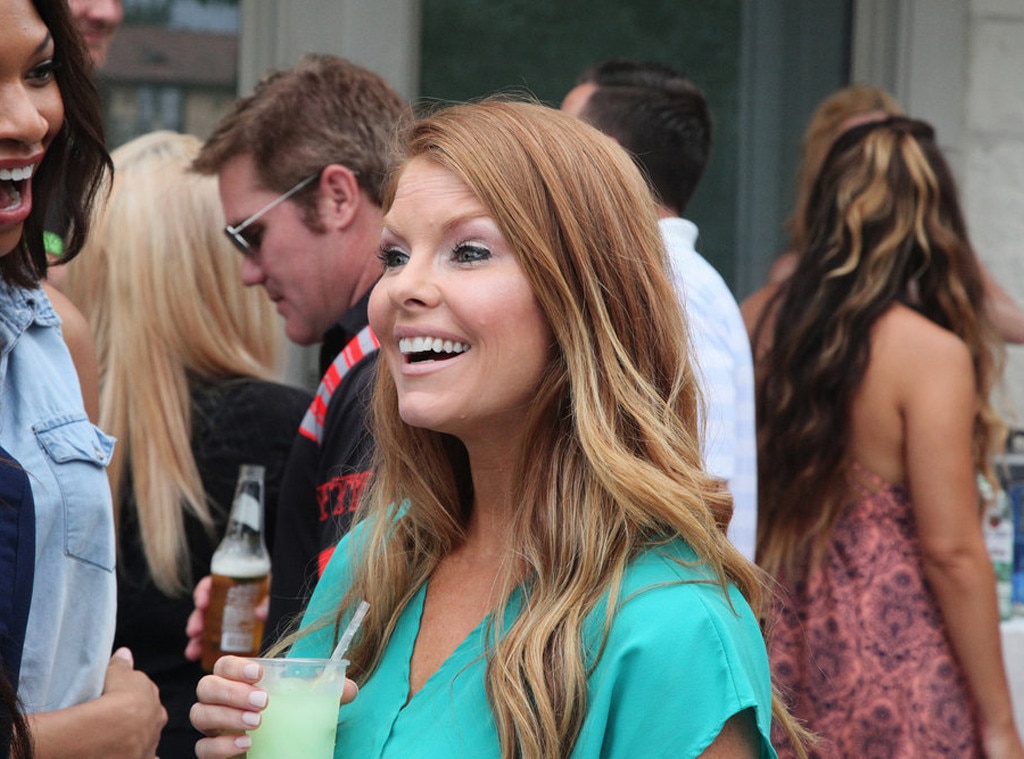 Bravo
59. Brandi Redmond, RHOD

Did you ever expect a Housewife to talk about poop so much? We didn't. We also didn't expect to be as delighted by it as we were.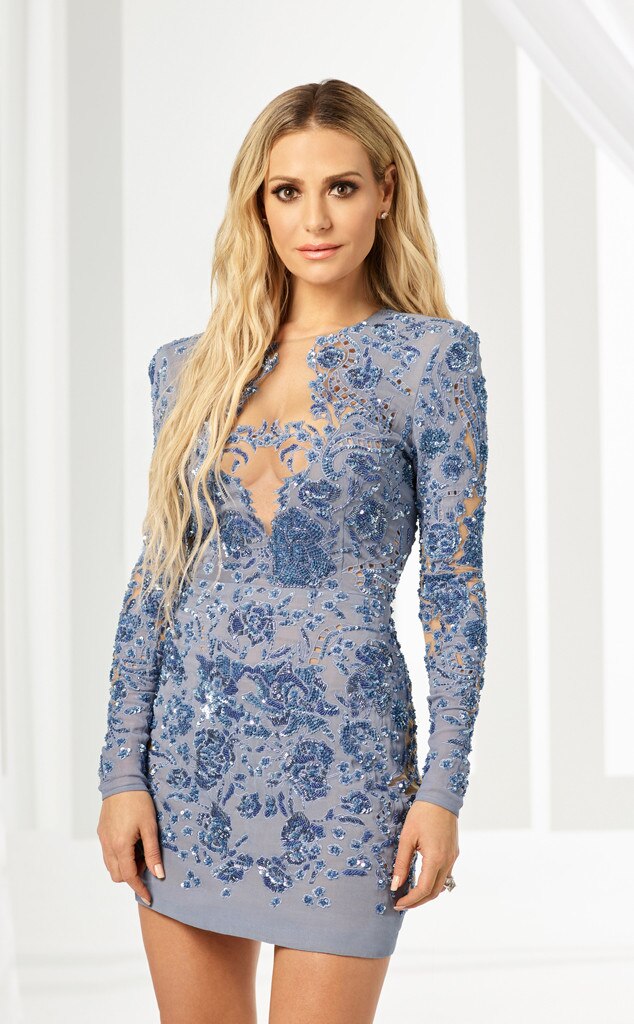 Bravo
58. Dorit Kemsley, RHOBH

Dorit, she of the indiscriminate European accent (despite being born in Connecticut) and boorish husband PK, came in hot when she was added to RHOBH in season seven, immediately pitting herself against fan-fave Erika Girardi in a feud that seemed to only exist in her head. She generated some great drama, but her inability to defend herself articulately against her superior co-stars prevents her from ranking any higher. (And if we ever hear the word Pantygate again, it will be too soon.)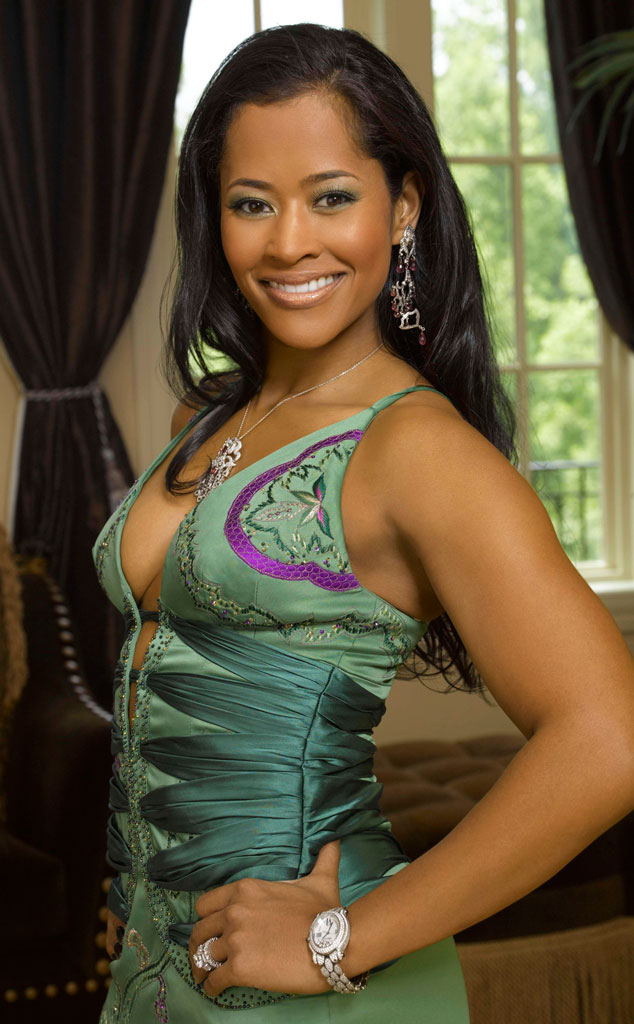 Virginia Sherwood/Bravo
57. Lisa Wu-Hartwell, RHOA

Lisa was a perfectly fine Housewife, but we don't want just fine. Not when she's sharing the screen with NeNe Leakes.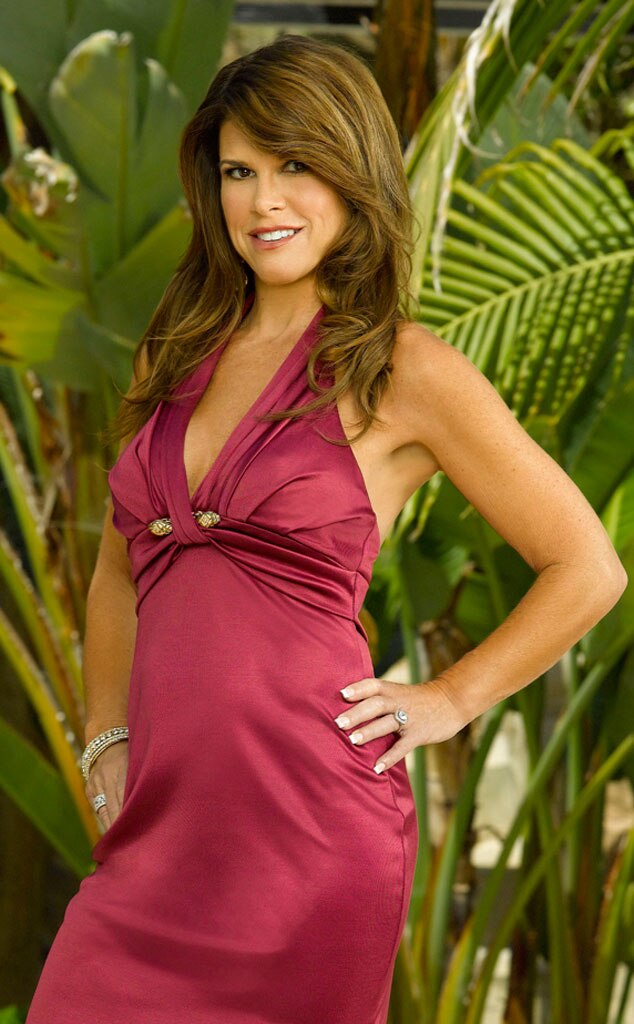 Bravo Photo: Mitchell Haaseth
56. Lynne Curtin, RHOC

Lynne actually received an eviction notice on camera. Never forget!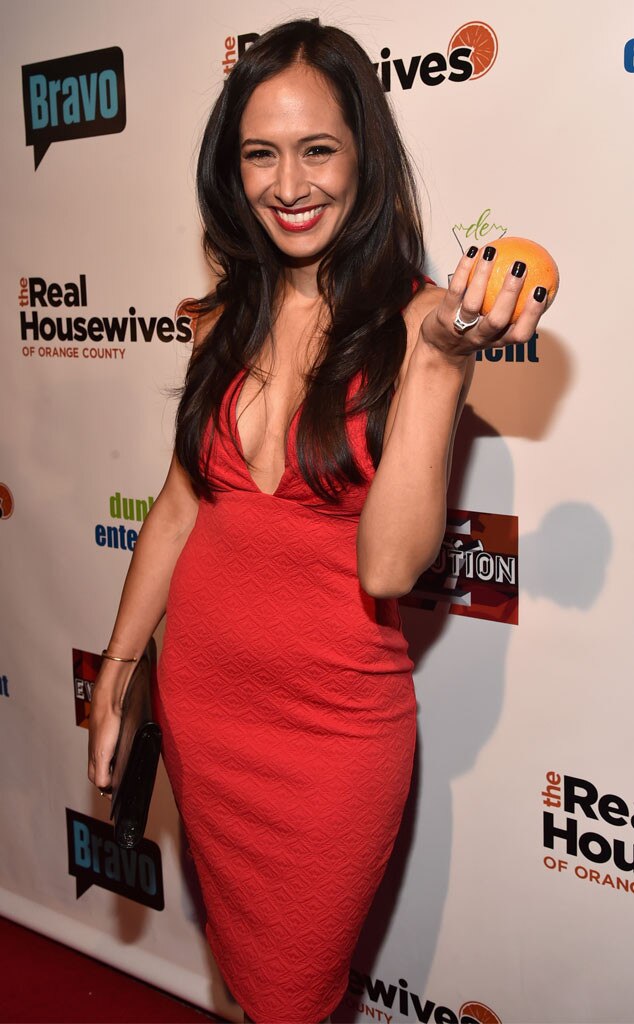 Alberto E. Rodriguez/Getty Images
55. Jo De La Rosa, RHOC

Jo was the first Housewife to explore her musical pursuits, kicking off one of our favorite trends in the franchise. But points deducted for being the person to foist Slade Smiley upon the world.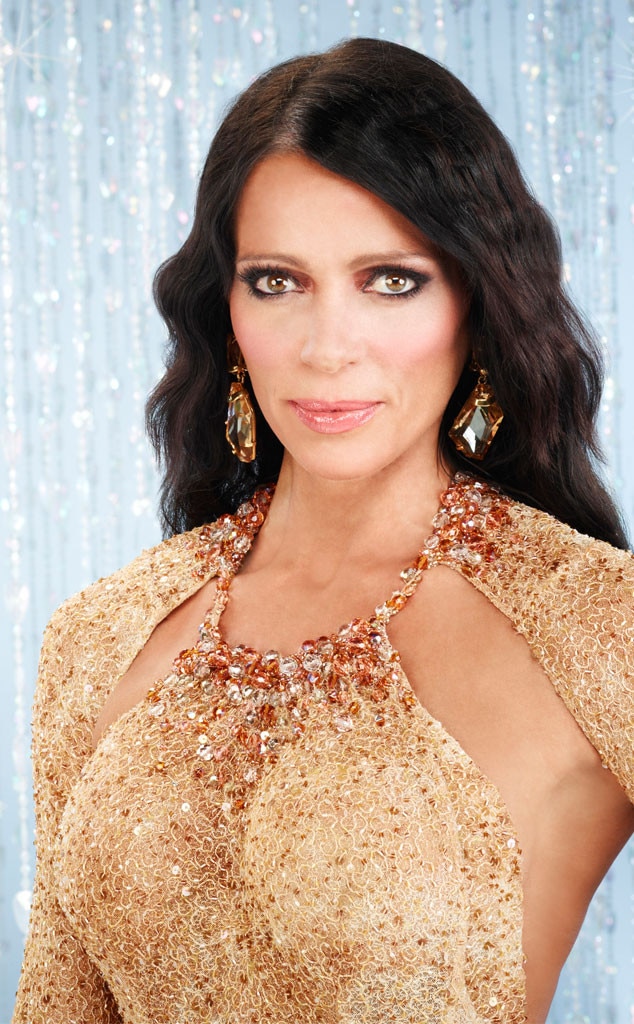 Rodolfo Martinez/Bravo
54. Carlton Gebbia, RHOBH

The franchise's first and only practicing Wiccan, Carlton was quite a character. Unfortunately, she never really seemed to want to be around any of the other women. At all. Bye, witch!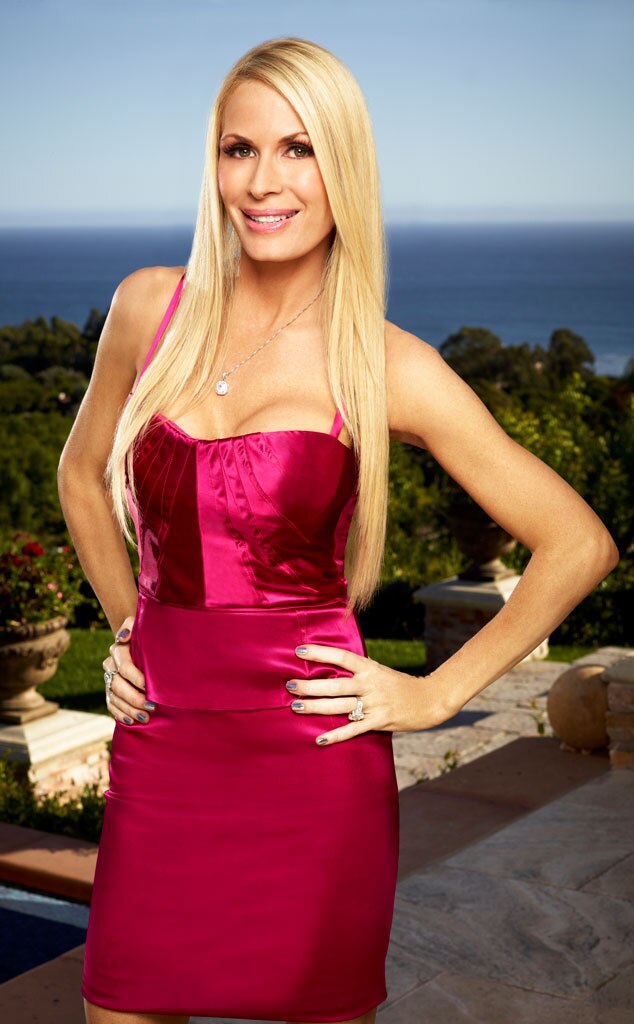 Tommy Garcia/Bravo
53. Peggy Tanous, RHOC

Peggy came in as a friend of Alexis Bellino and immediately revealed she once dated her husband. What a pal!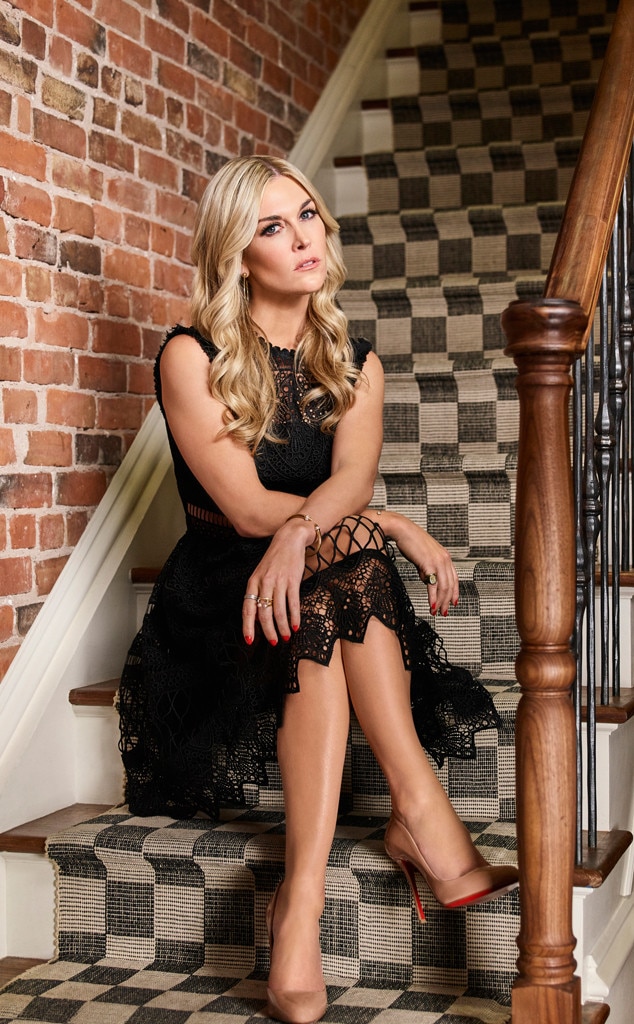 Bravo
52. Tinsley Mortimer, RHONY

With just one season under her belt, RHONY's ninth, the former socialite's story mostly involved her tumultuous time crashing at Sonja Morgan's townhouse, where her friend treated Tinsley like her surrogate daughter—for better or (mostly) worse.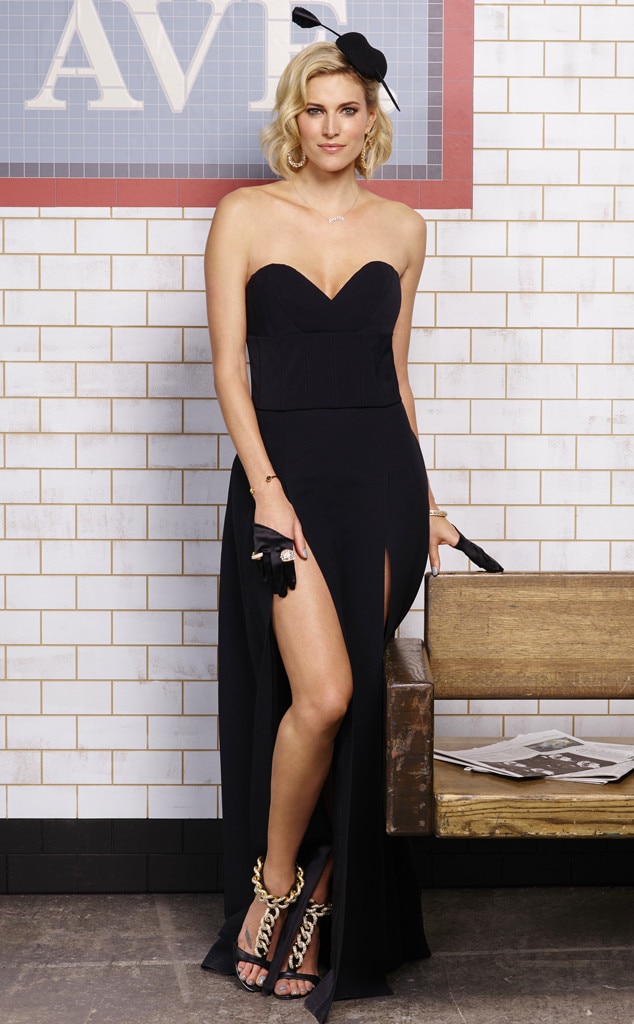 Mathieu Young/Bravo
51. Kristen Taekman, RHONY

Remember the time that Ramona Singer threw a wine glass at her face?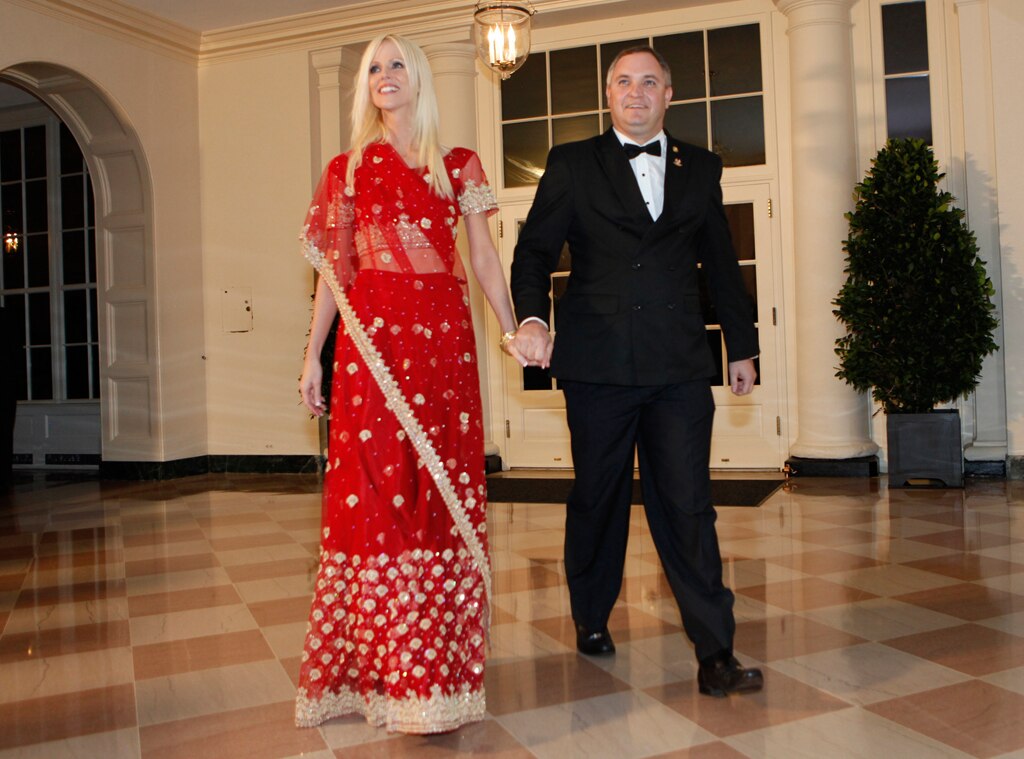 Gerald Herbert/AP Photo
50. Michaele Salahi, RHODC

Michaele is the only reason anyone even remembers RHODC. Unfortunately, that's because she and her husband crashed a state dinner at the White House on camera. The White House!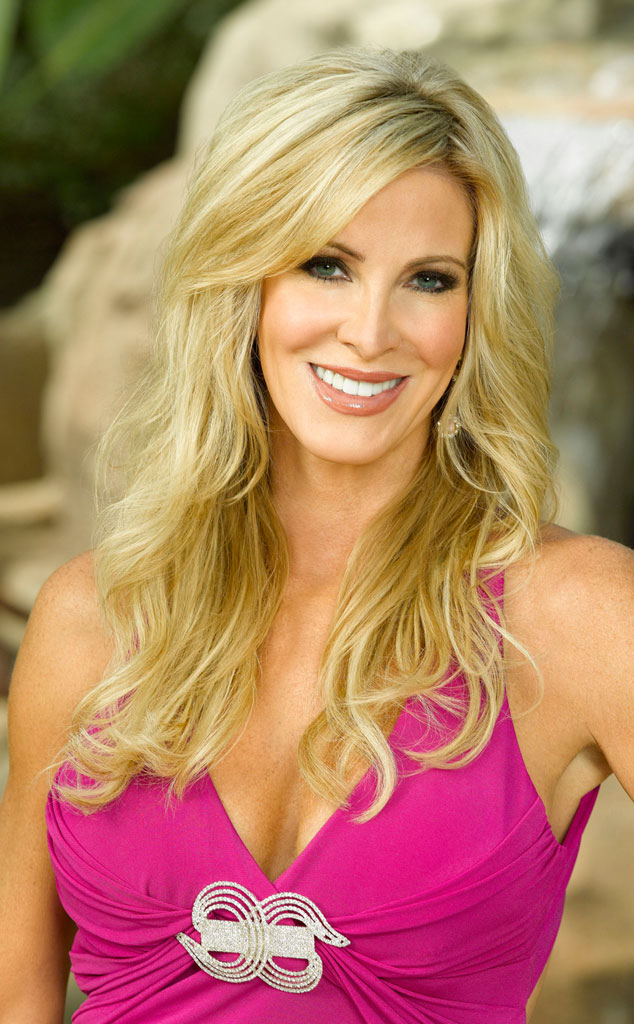 Bravo Photo: Mitchell Haaseth
49. Lauri Peterson, RHOC

Lauri's time on RHOC was often consumed by her kid's brushes with the law, but her villainous return in season eight was very entertaining.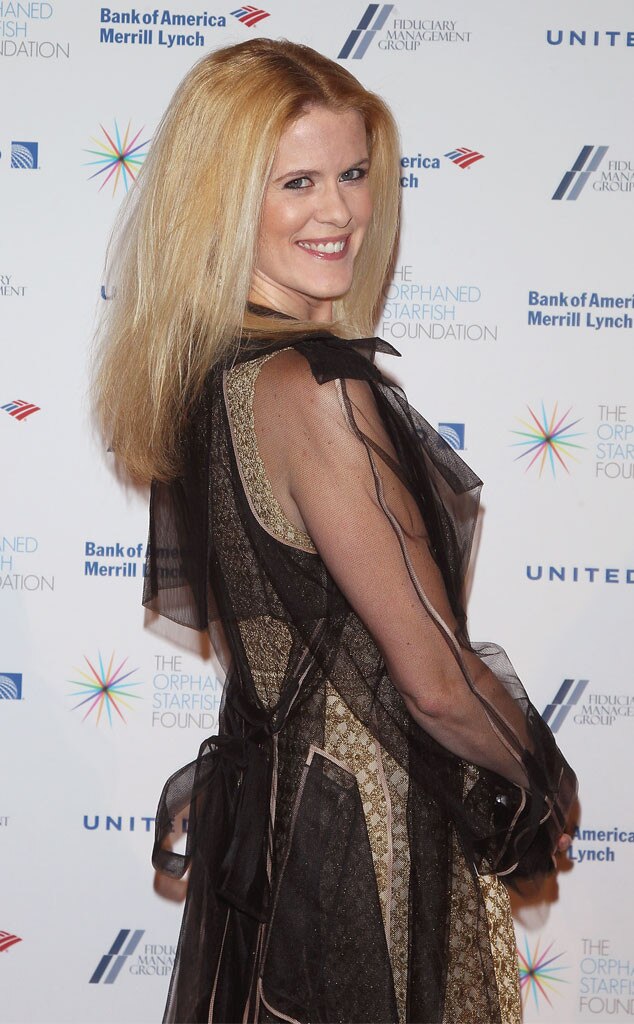 Jim Spellman/WireImage
48. Alex McCord, RHONY

Alex never really felt like a part of the group, nor did she seem to have the mettle to wrestle with the big dogs. Remember the way she always broke out into hives during confrontations?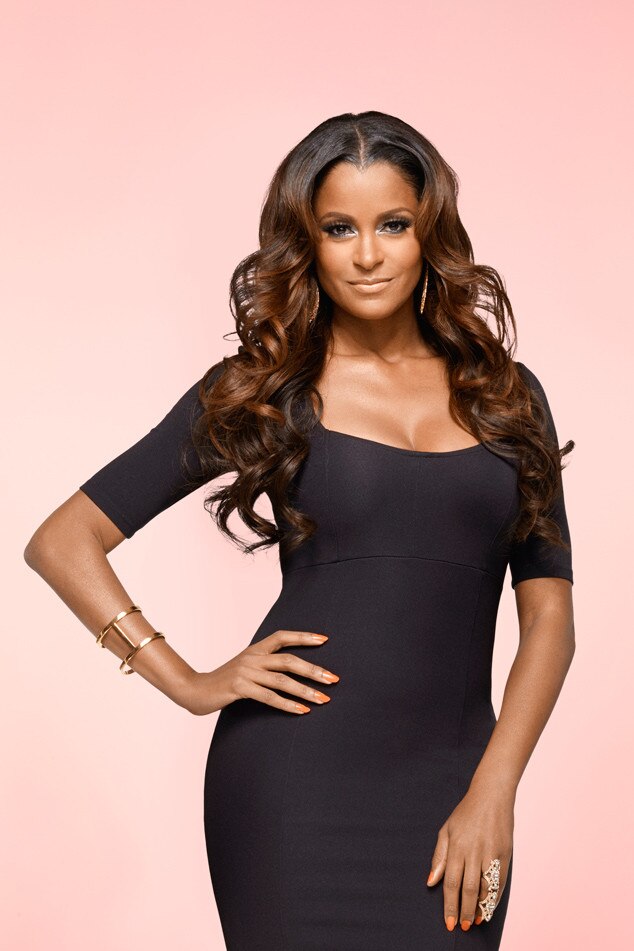 Bravo
47. Claudia Jordan, RHOA

Claudia dared to take on NeNe Leakes and lived to tell the tale. Unfortunately, she couldn't tell it on camera because she was given the boot after just one season.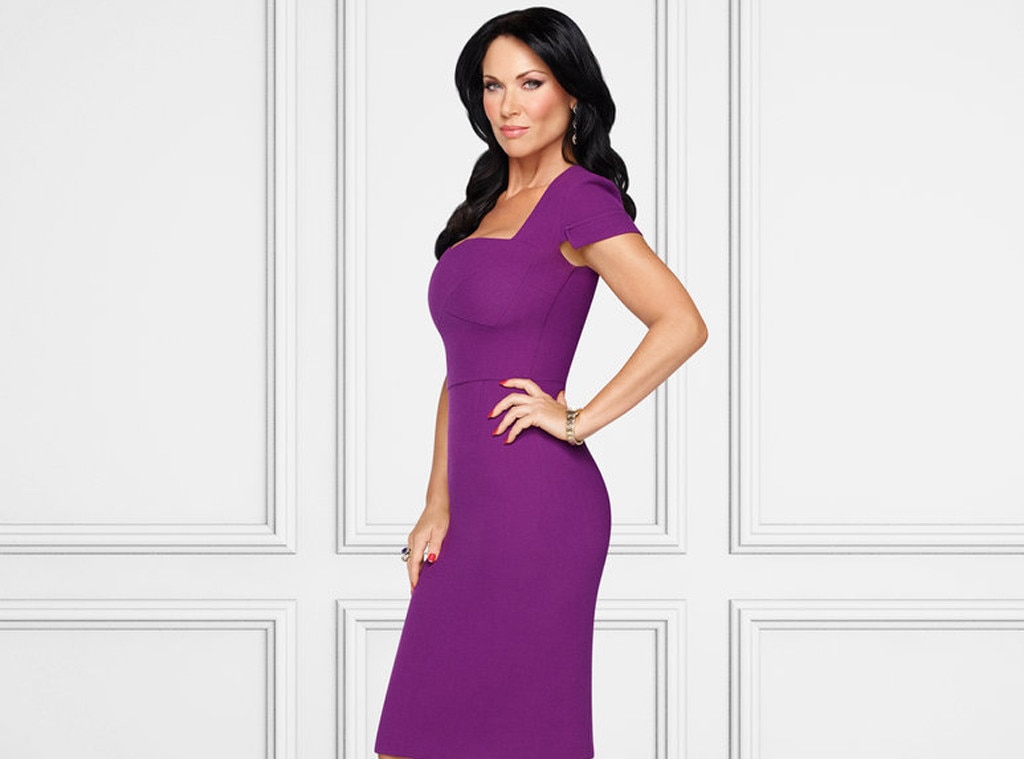 Bravo
46. LeeAnne Locken, RHOD

The franchise's first former carny, LeeAnne's temper was unlike anything we'd ever seen before. She even went after a camera man during one particularly fiery outburst!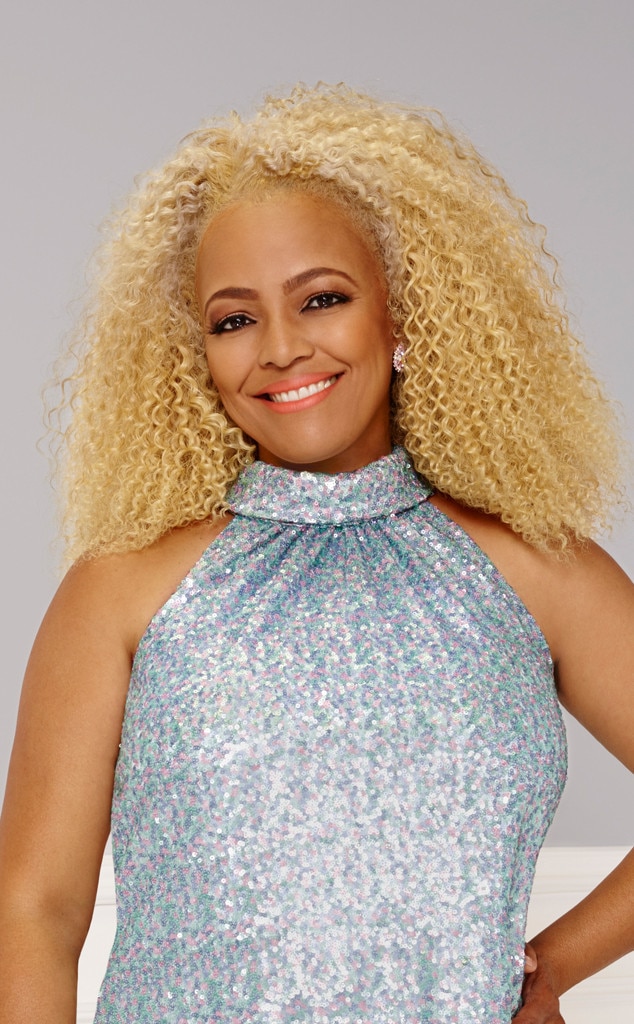 Bravo
45. Kim Fields, RHOA

Kim never really belonged on RHOA. She knew it, her co-stars knew it, and they all acted accordingly. It was never a good fit.
Do you agree with Kameron and D'Andra's spots on the list? Sound off in the comments below!
(E! and Bravo are both part of the NBCUniversal family.)
(Visited 7 times, 1 visits today)
About The Author
You might be interested in